The eldest of the Lohan brood has been hauled in by the police again after a brannigan at the Avenue, a NYC club, and subsequently charged with third-degree assault. She is believed to have hit another clubgoer after a noisy altercation.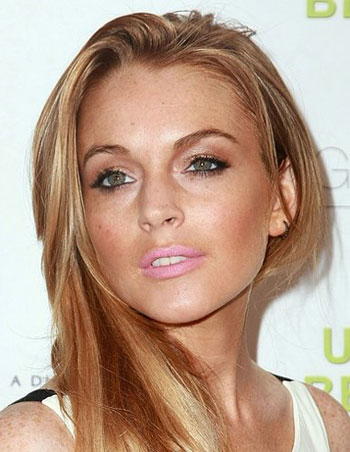 Her rap sheet doesn't end with this, though. The 26-year-old was involved in a car accident in Santa Monica, Calif., back in June, and her Thursday charges also include obstructing an officer, furnishing false information, and reckless driving.
Whatever, she is in for any kind of support from her family, says mother Dina Lohan, whose younger children are Michael, 25, and teenagers Ali and Dakota. Commenting the event to RadarOnline, Dina told she regards the affair as the whole family's concern. "At this time, I kindly ask that you extend to my family the time we need to address my daughter's circumstances with the appropriate parties," were her words.
The Lohan mother added that she kept hoping and praying for all of her children's well-being – however difficult it were to relate it to the Thursday episode.
Anyway, Dina remains indomitable and dead certain that no amount of public denunciation is likely to mar the family harmony. In tough times the family bond doesn't weaken, said she, and she feels proud when she sees that her children display affection and loyalty and "stand by one another unconditionally."