Nowadays lots of couples prefer open relationships. Thus, for them there's no infidelity. You won't believe which celebrity couples practice an open relationship.
Tilda Swinton and John Byrne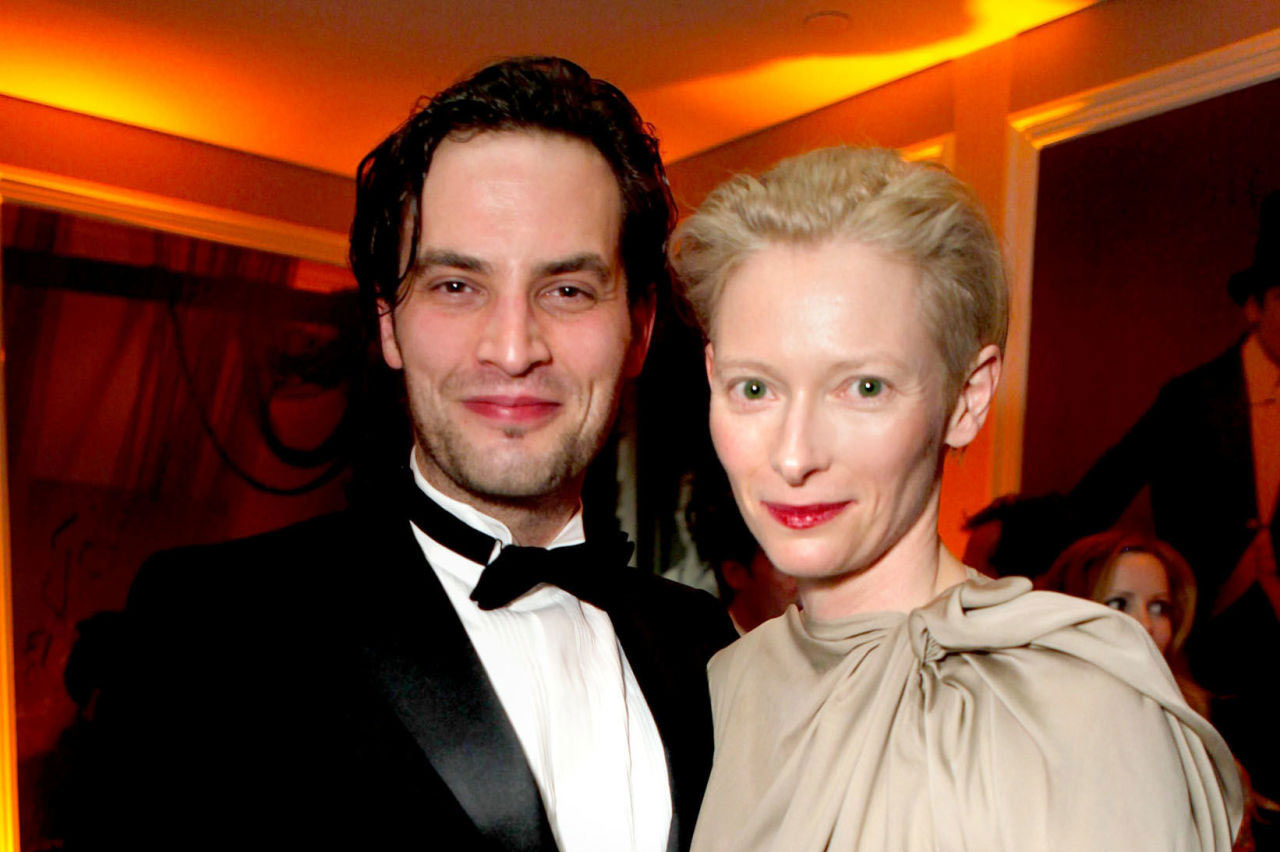 Some people find themselves immersed in arrangements that are rather special – like these two. As Swinton somewhat off-handedly explained to the Harper's Bazzar, all of them are quite happy to live as one large family.
Swinton's family seems to include her current partner, boyfriend Sandro Kopp, who is settled in her Scotland estate (in the family for centuries), as well as the visiting father of her twins, John Byrne. He is often round to take his part in bringing up the kids and remind that, although they aren't married and live with someone else, the family spirit is there.
As other people at the air terminal watch how Byrne meets Tilda and Sandro with evident pleasure and gets their bags for them, they can hardly believe it is all for the children's sake. Swinton doesn't refute the rumors to pretend that the relationships are purely conventional, but commented that the truth doesn't reach up to the assumptions of speculators.
While the situation is bordering between a complicated love affair and three people just keeping up being in good terms with each other, Swinton must have the butt end of having two males about the house now and again, even if it doesn't last forever. Still, according to her, it works out well, though she is not ready to recommend it to others. Evidently she can handle what she has got.
Demi Moore and Ashton Kutcher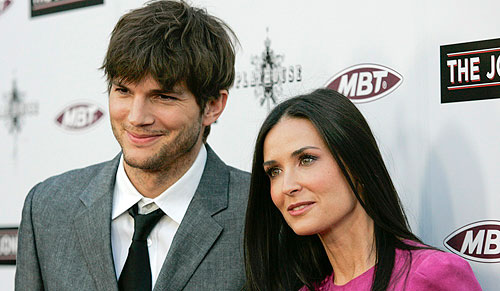 During the eight years these two were married (2005-2013), they seemingly maintained an open relationship. What it amounted to that Moore wasn't averse to having an additional participant in their bedroom on the condition that she has her say about who there is and what they do.
The fact is Moore is rumored to be bisexual, although there is no official confirmation for that. Anyway, apart from cheating and lying, she doesn't mind enjoying sexual freedom.
Things became different when Kutcher went away to hook up with girls on his own – his wife didn't like that. When Kutcher had a side affair with Brittney Jones, he explained to her that it was not adultery, but he and Moore were in an open relationship.
Judging by the ensuing split, Moore wasn't thinking it was as open as that. The exact definition of the term "open" can be understood differently by different parties, so, if people do not get it clear, the relationship is heading for the rocks. Kutcher overstepped the line and made a waste end of his marriage.
Brad Pitt and Angelina Jolie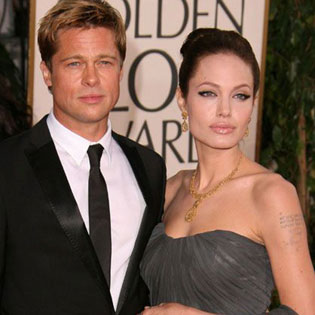 The two actors, joined in love and empathy, got together to share the care of the children and live in support and understanding. With Jolie and Pitt, we may have the best version of an open relationship, where restrictions exist but do not bind.
Jolie outlined her idea of a good relationship, and it is not one governed by absolute fidelity. To her mind, their marriage does not mean they are chained to one another, or that they are supposed to be engaged in holding the back for the other. It sounds as if the couple are out to revel in their freedom, but it doesn't look as if any one of them were in a hurry to avail themselves of the opportunity.
It is extremely touching to think that you are quite free to go after anyone you may take a fancy to, but remain faithful to your partner. There are many less romantic situations to be found in modern movies, and certainly much purer than the classical story of Romeo and Juliet. No secrets or feigns, no need to escape with your life endangered. Just fidelity based on free will. What can be better than that?
Will Smith and Jada Pinkett Smith
Here is another arrangement along the lines of Jolie and Pitt. The Smiths agree that sexual fidelity is but a small part of their relationship, and therefore they possess certain freedom in it, the freedom they omit to make use of.
The US Magazine quoted Jada Pinkett explaining that they consider love and ownership to be different things, and the notion of behaving right has more to do with ownership than love. So, they choose to trust one another instead of handling repercussions.
Relationship devoid of fear is something to be desired for the world where so many people grow tired of judgments over who they love. Here is a couple who freed themselves from judging, and that goes along well with living on the square. Thus they set a fine example to others (especially when we come to think of homoerotic relationships which draw so much judgment from those whom it shouldn't concern at all).
When Jada and Will give themselves the chance to do what they want to, they don't take it as a permission to fool around in other people's beds. It is more an admittance of the fact that their relationship is based on trust that whatever decisions each one will take, they won't harm the other spouse.
Megan Fox and Brian Austin Green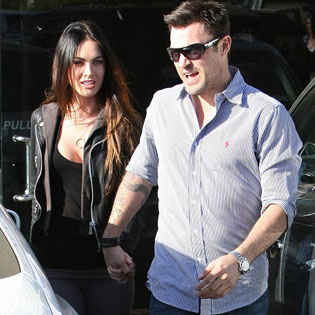 With Fox and Green, it is something like what we observe in the Smiths and the Pitt-Jolie union, although with certain peculiarities of their own. As stated in an interview given to the OK magazine a few years ago, Megan Fox is allowed to have affairs on the side.
Fox and Green bring up two sons they begot together and Brian's son born in the previous relationship, making us think that what kind of relationship they have works for them. They go on living together and minding their family, so something is basically right for them. On the other hand, Fox may have taken her mothership seriously and lost her itch to breed liaisons outside the family. Can she have chosen to stay monogamous?
It goes to show that understanding is a great thing: should Fox at some instant feel tempted to strike up with someone else, she may be sure that it won't affect her marriage. Evidently she is accepted for what she is by her spouse, and appreciates that acceptance which strengthens their union.
Justin Timberlake and Jessica Biel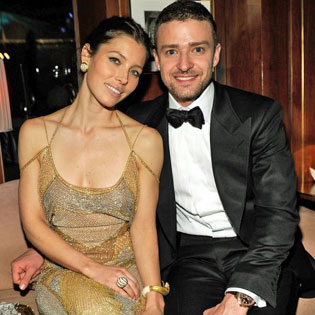 It is believed that when Timberlake and Biel first got together, they decided on the open relationship. That was an understandable move because at the time Timberlake was just out of a long-term relationship; besides, he has some reputation of a womanizer. As we know, the tactics of trust over confinement led to their tying the knot.
There is no evidence that their marriage made them more faithful to each other, but it is not impossible in spite of Timberlake's reputation which still sparks speculations time and time again.
Expounding on his union with Biel on the Ellen Show, Timberlake said that marriage to his best friend turned out the right decision for him. It sounds as if were not so sure about the strength of their bond in the first place, but discovered that they can go on to take vows.
Although the singer's turning up at the American Music Awards sans Biel set tongues wagging, both spouses insist theirs is a happy marriage.
Robin Thicke and Paula Patton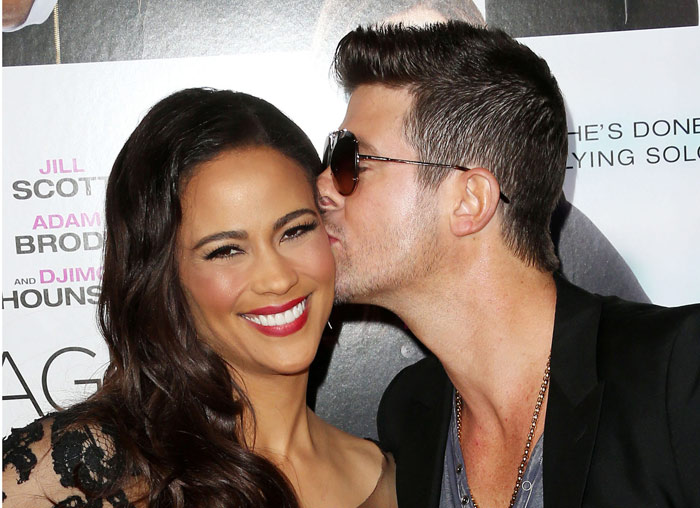 When talking with Howard Stern, Thicke let slip something that could be understood as if his and Patton's relationship is open. As he was questioned further on this point, the singer-songwriter declined to give a definite answer "out of respect" for his wife.
Now many people failed to notice the respect he spoke of when, at an awards ceremony, he was blatantly engaged in flirting with a teenage girl. It was extremely hard to believe that what he did with Miley could be written off as a performance for the public's amusement. Not only people were not amused, but many were driven to speak up for Paula Patton because they deemed the scene gross.
This episode and the radio interviews he handled so ambivalently spoke of future trouble, and trouble came. Thicke and Patton separated, and the divorce was finalized a few months ago – there are reasons to suspect that cheating may have been the cause. So, probably, theirs was a relationship open only for one spouse.
Pink and Carey Hart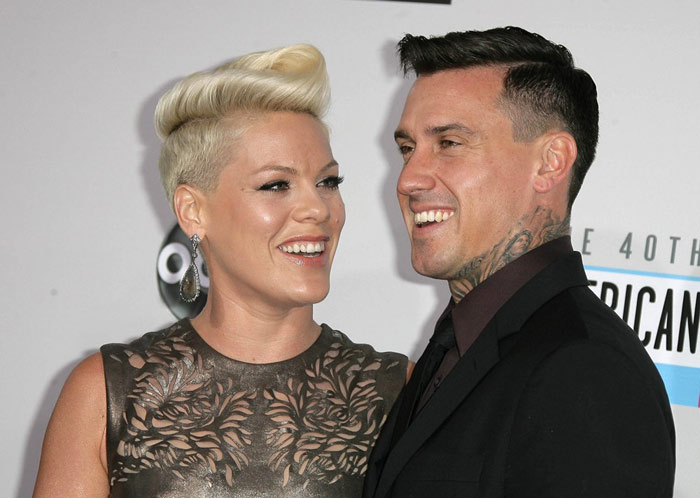 Another couple which split up as the result of a relationship based on a principle like "don't ask questions, and you will have no cause to worry." It seemed to work for a while, until there was an affair that got out of control. The time for Pink to worry began in 2007 when rumors started to spread that Hart was carrying on with a blonde whom he took along to all places including public events.
When challenged with a definite threat of long-term relationship on the side, Pink decided that she didn't like the principle, after all.
Wasn't she right? Even if you had agreed that you would wink at your partner's incidental amorous episodes, you wouldn't want to stand by watching how another relationship is growing right under your nose – and the noses of your family friends. The deal was seemingly off.
And though the two got reunited after the breakup, we can safely assume that it isn't an open relationship now.
Hugh Hefner and a succession of blondes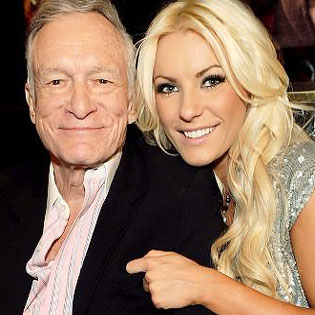 Hefner not only never made a secret of making out with a few women simultaneously – he made a reality show out of it. Probably with people like Hefner, an open relationship is the only way there is, and it can surely be looked upon as demonstrating the benefits one can be looking for in this kind of relationship.
Taking into consideration the fact that Hefner is happy with his relationships and his life at the very mellow age of 86, maybe there are some benefits we don't know about.
At least there was no hint at any of his wives and paramours being not satisfied with his attentions. The leading playboy has obviously more to him than your average male who sometimes has to struggle hard to keep one girl happy.
Naturally we can suspect his bank account as one of the prime factors of his grandiose success with the female part of the humanity, yet there must be a few tricks for men to learn from the potent womanizer.
Larry King and Shawn Southwick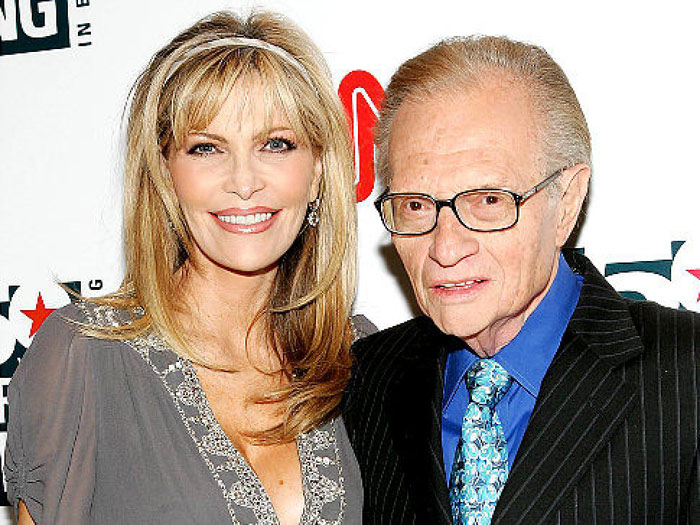 The King-Southwick marriage is an example of one where an open relationship is enjoyed by each spouse, as was given out by King's previous wife (she was his sixth as those who follow his life state).
Julie Alexander, the aforementioned ex-wife, said to Radar News that both King and Southwick were adulterous and knew well what the other had been up to.
Was it the plain truth or an attempt to get back at her ex-hubby who found harmony in his next marriage, is rather a nebulous point.
It looked more like a jealous outburst or envy at having not negotiated the same kind of deal with King at the time, but this arrangement is hardly suitable for those prone to jealousy. Besides, when a couple is happy, it is not the reason to comment on how they live.
Moreover, this information was aired about the time King decided to call it a day with his long-time CNN show. One of the reasons he adduced was the wish to readjust his family life, whatever he could have meant by that.
Dolly Parton and Carl Dean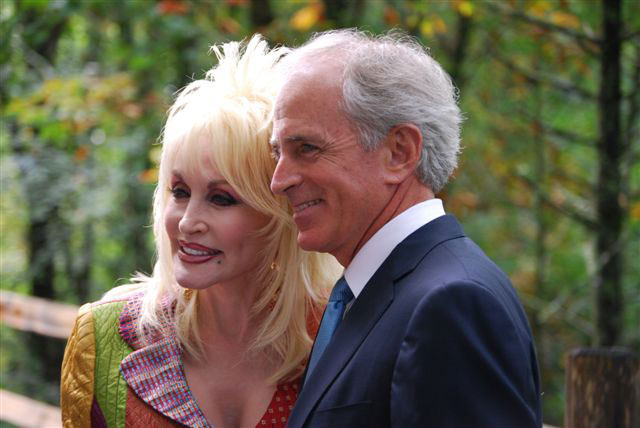 Dolly Parton is now (and has been since 1966) the wife of Nashville businessman Carl Dean who is rumored to be a very reticent person. They are almost never seen together, let alone photographed together, and there are people who are inclined to believe there's no such person.
Meanwhile, the gorgeous singer freely admits that she is very partial to men. Nevertheless, she insists that it's her "last marriage," and though they have gone through good times and bad times, it doesn't make the marriage worse if any of the spouses is unfaithful to another.
Asked how it actually works out for them, she replied that they don't know about one another's cheating, so the principle of being discreet about adultery is fine for them. None of them would want to know about the other's affairs, and when they learn, and still go on, "then that's fine too."
It sounds true, borne out by the news that they made up their minds to remarry and refresh their vows.
Chris Martin and Gwyneth Paltrow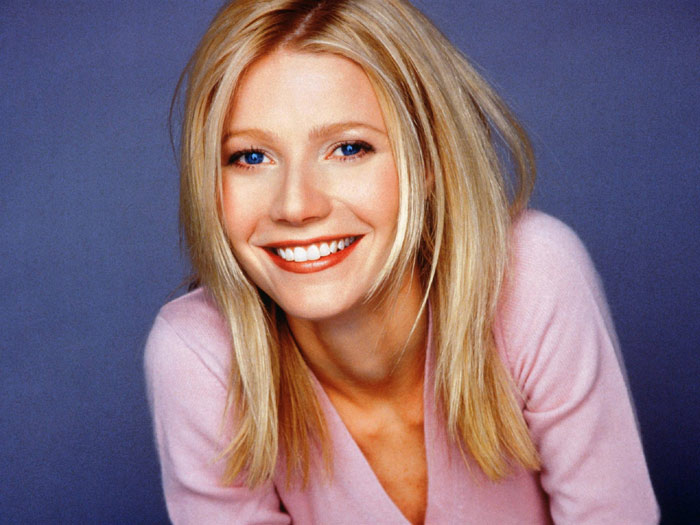 It came as a surprise to the couple's fans when they separated, but that may be because they were assumedly having a deal of extramarital relations. People are still arguing if this is the case and the "open marriage" became far too open for its good. Articles were written hinting that the voice of Coldplay got tired of Paltrow's cheating ways.
There may or may not be truth in it, anyway, their 10 years of marriage ended in separation.
Both Martin and Paltrow say they will participate in bringing up their two kids, and there's no evidence that they won't maintain amicable relations once they've divorced: it happened more than once in such cases.
Now they have given food for speculations and articles, they may wind it up nicely and focus the better on their respective careers. It is of some interest, however, whether they will want to declare their following relationships "open," and their prospective partners will agree to it knowing that it hasn't worked before. "Open relationships" obviously also need to be worked on.
Kim Kardashian and Nick Cannon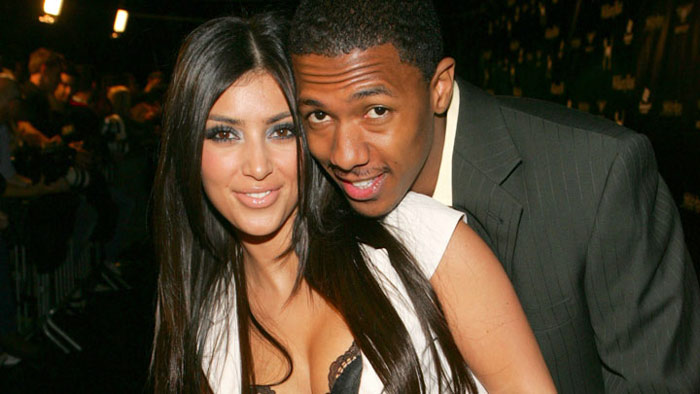 Nick Cannon is the one who was before Kanye – you may remember the time if you go back in your mind. He managed to make his span with Kim as comfortably arranged for himself as it could possibly be.
The arrangement was, judging by what happened next, that Kim was to play a wife with her nice house, babies, and her man, which was all she could do. Other men shouldn't enter into the picture.
On the other hand, Cannon could run up as many extramarital relations as he wanted.
So it was supposed to be the worst kind of one-sided "open relationship" which usually fails, and nobody was surprised it did that time. Does Kim look as if she would accept this state of things gladly and not resent that other girls swarm around her hubby? At any moment she could get a string of men who would pamper her, appreciate her and show her their undying loyalty.
Now Kim seems to have fared better dropping Cannon and getting Kanye instead. Theirs doesn't look like an open relationship; but you know what Hollywood is, and there may be something else in this relationship that will terminate it before the union gets very long.
Chris Robinson and Kate Hudson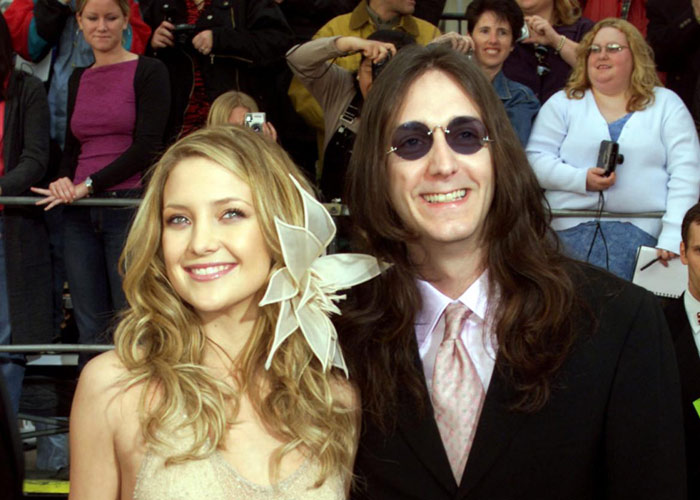 In Hudson's family an open relationship wasn't something unheard-of. Her mother was quite open about her own preference in open relationships. Kate Hudson's biological father said about Kate that she also wanted the same for herself. According to him, she wanted to try it out with other famous people, and it led her away from Robinson.
Actually, he hasn't seen his daughter for a number of years, and his opinion remains nothing but allegation.
There may have been other factors at work – like, Robinson, who is badly suited for the role of an exemplary husband being a party man with a history of substance abuse, while Hudson is not inclined to lead groupie life.
The actress and The Black Crowes' frontman have a son whom they rear together while seeming to maintain a good-natured relationship.
Having divorced, Hudson dated several men, and it's not definite that she won't opt for another open marriage in future. But she doesn't seem to be in a hurry to tie the knot with somebody else.
After the marriage to Hudson (which was his second one) Robinson went on to marry for the third time, and it may be hoped that it will be a more successful one. It is not known to be an open type, and there isn't any estranged relative willing to air their views about his life with the new family.
Jay-Z and Beyonce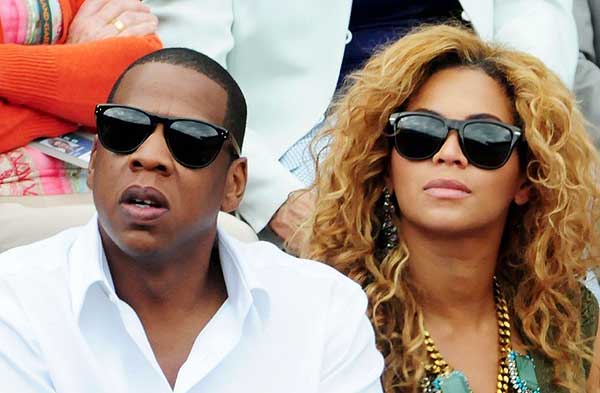 The power couple is rumored to perform as trio sometimes, inviting beautiful ladies to participate in their bedroom fun.
They are thought to be very much tied up with themselves, but apparently not to the extent of excluding others totally.
At first glance, Beyonce is regarded as the hottest stage-trotter, and Jay-Z is an influence in the world of modern music, moreover, they are supposedly enjoying a perfect relationship – would they really want someone else to share it with?
There are also other kinds of rumors, hinting that it has grown more than three-on-one-bed experience. People say that Jay-Z is not above some side action, and Beyonce is frenzied at the possibility of his indiscretion ruining their public image of an "ideal marriage."
Notwithstanding the fact that these two are seemingly fond of each other as well as of their daughter, many people believe that they are heading for trouble. Jay-Z is said to have carried on with many a woman in showbiz, including a fling with Rihanna.
There's no telling how Beyonce takes it – is she worrying about the media becoming informed of their changed relationship? Is she angry with Jay-Z for his adulterous adventures? No-one knows. The question is, if you want an open relationship that much, what's the point of getting married?
Charlie Sheen and various characters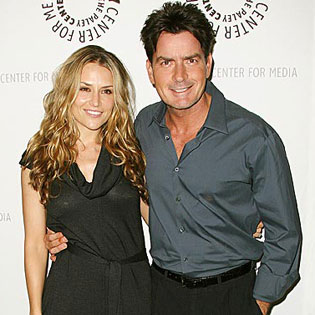 By this time, no-one believes that Charlie Sheen is ever going to mend his ways! What was recently heard of him is that he has two girls living with him, and the three share the same bed.
It's impossible to imagine Sheen having any other kind of relationship but fully open.
The actor seems to be in perfect harmony with himself and dead sure he doesn't want to be tied to anyone. He realizes that he's not cut for the husband idea.
He is supposed to have chosen ladies who share his viewpoint completely and are cozy in the bed. They are not the ones to mind and ready to go along with whatever he would like to do. This is a dream world.
There is an idea that the relationship is not so open for the girls as for Sheen, but nobody heard them complaining. There's soft and sensual living to make, and if love must be conspicuously lacking, nobody minds.
That may be the best answer for some people: while there is no love involved in the procedure, nobody is going to get hurt. Nobody expects anything from you other then they get. Sheen's girls cannot expect that he will get in a marriageable mood!
Gwen Stefani and Gavin Rossdale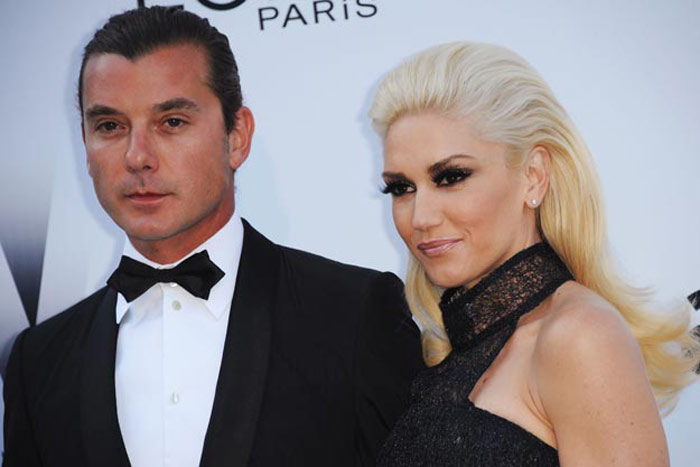 This is another open relationship that got a little lopsided with the passing of time. As they were married but recently, Rossdale was known to have been engaged in some mischief on the side. Stefani was aware of his affairs. With each new report of infidelity, there were issued photos undermining the notion of an open arrangement.
Their early days together provided topics for much speculation, given fuel by Rossdale's child begot with model Pearl Love and his alleged liaisons with other women.
The musician, known for his work with Bush, has many female fans. Although Stefani, who can compete with him any time in terms of looks and popularity, didn't give her husband reasons to be jealous (as far as the media know), he gave her loads to put up with.
So, in spite of having three mutual children, this marriage has come to a bad end as expected of those open arrangements – Stefani filed for divorce less than a month ago.