You don't often think about celebrities in real life terms, they tend to loom larger than life. When there's a chance to come face to face with somebody you've seen only on the screen so far, you don't expect them to be smaller than you are, do you? Well, big time people can make you look down on them – only in the literal sense, of course.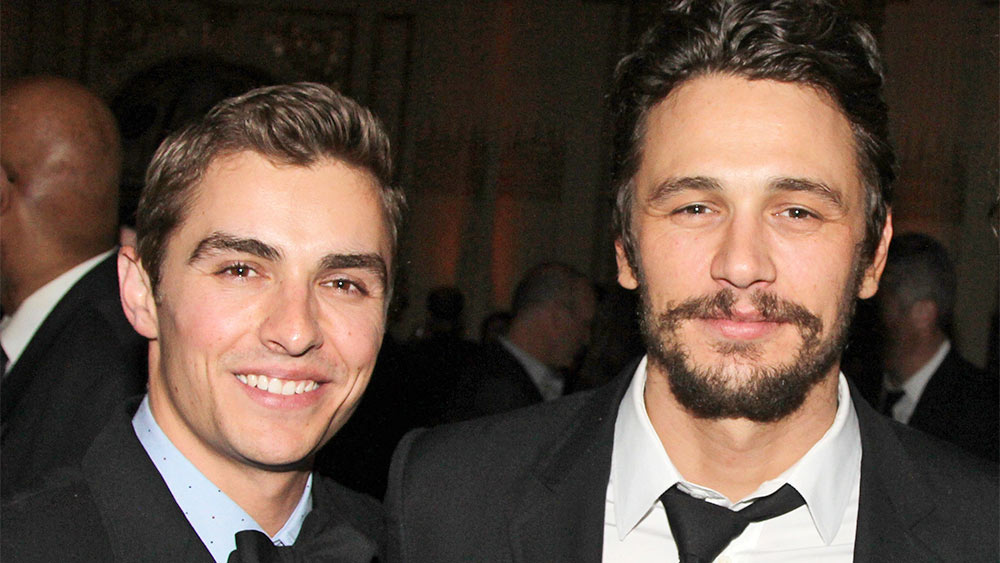 When seen on the screen, actors and famous people assume a different appearance: many of them are aware that they would better cut a more impressive picture. Those who do not reach the average height can try to look taller, and they have optical illusions at their service: one can do things to their wardrobe so that the person comes up to standards, employ the depth placement trick, arrange the shooting so that if a male lead is smaller than his female co-star, he will nevertheless appear taller than she.
The United States average for a man's height being 5'10" with 5'4" for a woman's, there should be a few celebrities who failed to reach that notch. It may be a little disappointing for some fans, but after all is said and done, talent is impressive irrespective of the physical frame.
Jack Black, 5'6" (167.5 cm)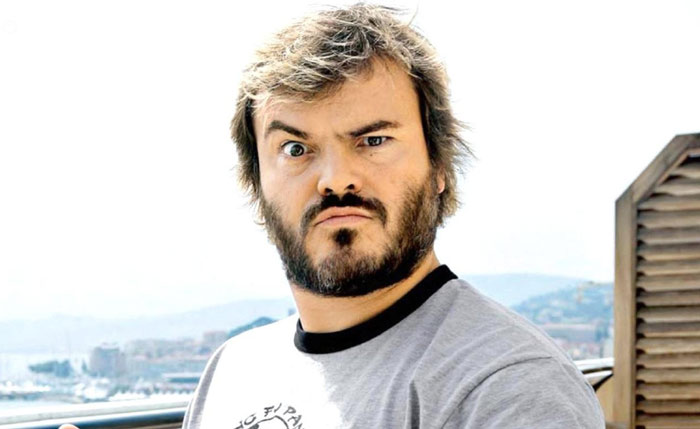 Jack Black, who has more sense of humor than can be accounted for by his height, is also the owner of a resonant voice which he showcases, together with his specific musical ideas, in his combo called Tenacious D. Besides, he's the unseen hero of 2008's Kung Fu Panda where he sings, acts and creates a lot of the atmosphere of the movie. Actually, Black-starring movies are many and various, he must be working like a clockwork, favoring images of an indolent artist as we see him in School of Rock or Orange Country.
Hayden Panettiere, 5' (152.5 cm)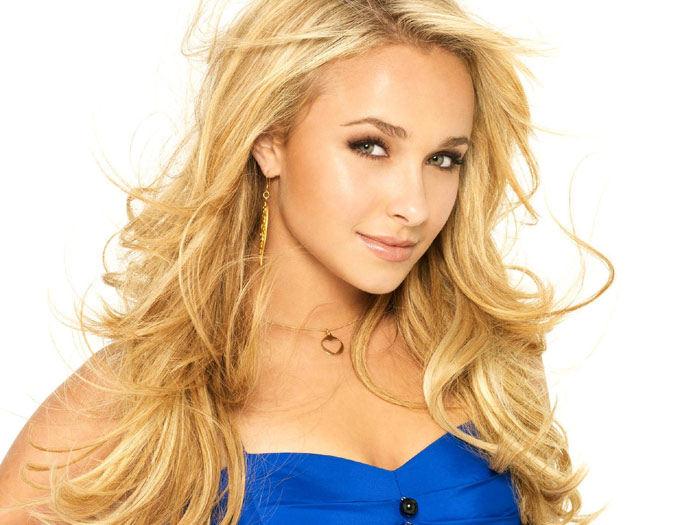 Panettiere's talent is big enough to make people forget she is smaller than average. Arguably she is best remembered for playing Claire Bennet in Heroes. In this TV series the actress portrays a young cheerleader who has an uncanny ability to regenerate her body cells in a short time. What she couldn't do was regenerate more cells and grow taller! Hayden Panettiere first came into the movie industry when she hadn't yet clocked up one year, and during all this time she hasn't been changing that much!
Robert Downey, Jr., 5'8.5" (173 cm)
Robert Downey, Jr., can surely subdue time – his career span is counted in decades, despite which he retained his buoyant spirit and a fresh approach of his roles. As he portrayed Tony Stark of Marvel Comics in 2008's Iron Man, Downey glided along his role so nonchalantly that he easily looked skyscraper-high – in spite of him standing a little more than 5'8" in flesh. His display of courage more than made up for his height shortcoming, that's how a man should use the power of illusion to loom large in the public eye.
Kristen Bell, 5'1" (155)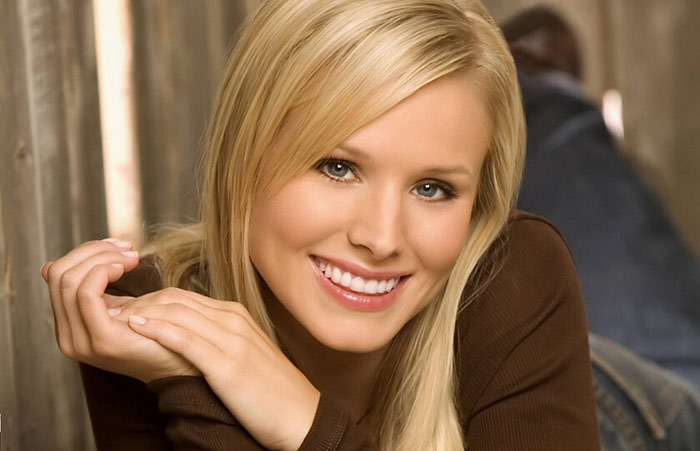 Another one who worked towards fame since very young age is Kristen Bell; but her big time didn't come until 2004, when the actress was 24 – she broke through in the Veronica Mars TV series with a role of a formidable self-appointed sleuth. The undersize heroine reigns in class with an iron hand and puts down crime bravely proving that it's not the size of the dog in the fight that matters. In 2008 she didn't have any scruples starring in Forgetting Sarah Marshall with Jason Segel who stands 6'4", managing to produce a grand impression the difference in height notwithstanding. What price small girls?
Josh Hutcherson, 5'7" (170 cm)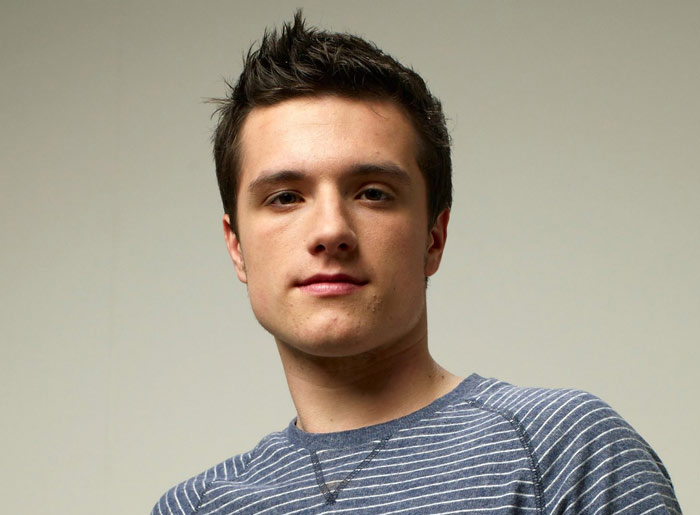 If Josh Hutcherson didn't actually go to sets in his green years, he was dreaming about doing just that. His great dream came around at about 9, and he finally succeeded in persuading his parents to relocate to Los Angeles where he could learn acting. Around 2002 he was already on TV playing in the House Blend movie, and he never looked back since then. But while his career was rocketing, his height seemed to be unable to keep up. In 2012 Hutcherson rose to new heights careerwise starring in The Hunger Games. He was very convincing as Peeta Mellark, loving his woman (played by Jennifer Lawrence) with exemplary unconditional commitment. He also considers her to be above him, which is really the case, since she is higher by 2".
Lady Gaga, 5'1" (155 cm)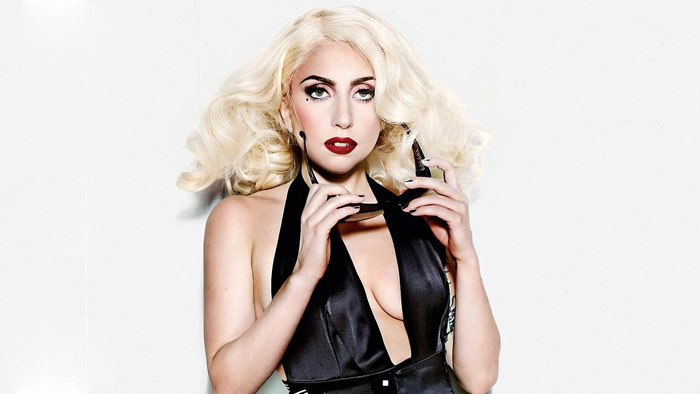 A vivid example of an icon and a legend evolving in our sight, Lady Gaga is all that it takes: a talented recording artist who took the showbiz industry by storm, an outlandish fashionista, and an impressive personality. The lady herself is much lower than the storm she created, measuring but 5'1", and she already has more Grammy Awards than feet. Stilts help when she wants to appear more substantial.
Jackie Chan, 5'8" (172.5 cm)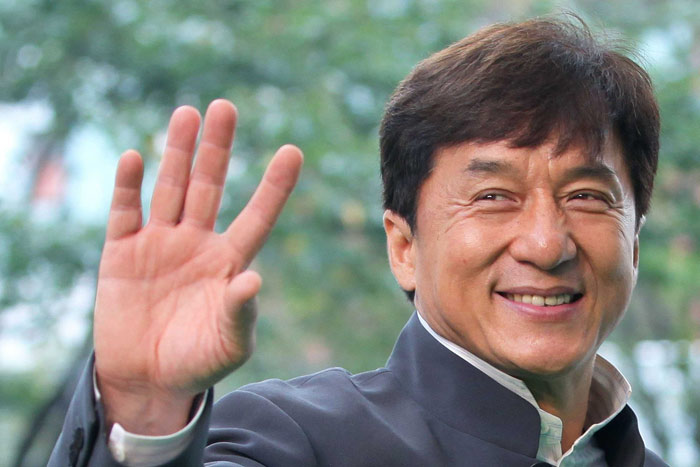 The renowned martial arts champion Jackie Chan can put a scare in men who are taller and bigger than he, even though he is below average height by American standards. Chan made himself a household name through performing breathtaking stunts and acting in memorable movies like Shanghai Noon and Rush Hour. He shows all the range from a respectable level of acting through peerless Tae Kwon Do to wonderfully amusing scenes. He really has a black belt in cinema – or would have had if there were such.
Shakira, 5'2" (157.5 cm)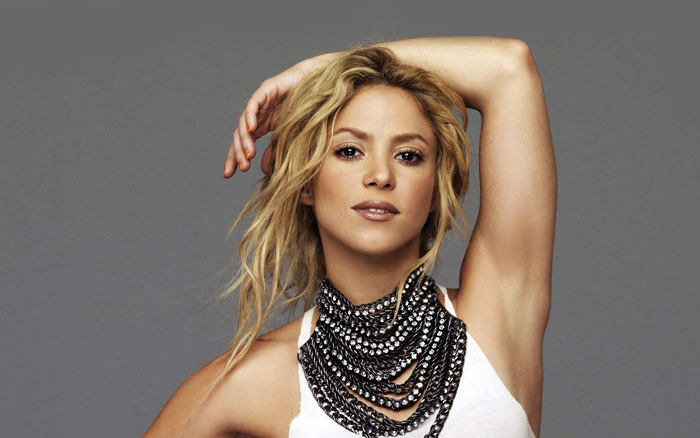 The Colombian singer is a wonderful combination of petite height and eye-catching hips. She looks just right owing to her marvelous hipwork and heels, so there's hardly anyone who would start complaining. Still, one has to look more closely to see that she doesn't quite tower over people. Like in 2006's video for Shakira and Beyonce's hit Beautiful Liar both stars sing and dance, but don't go close to one another so that the height difference doesn't get noticed, Beyonce is a full 4" taller. Shown next to one another, Beyonce would be dwarfing the other woman, which would be a shame.
Kit Harington, 5'8" (172.5 cm)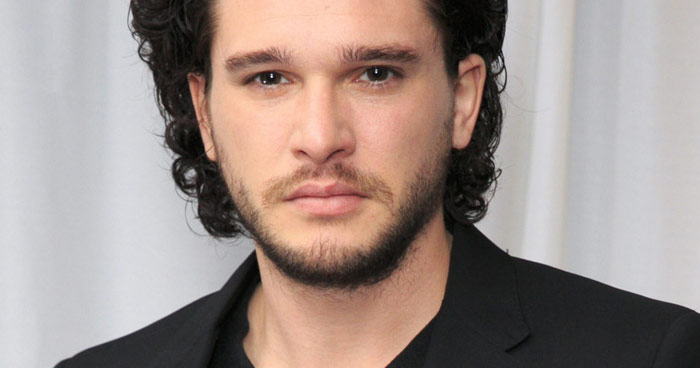 Although Kit Harington doesn't quite match the desired male height with his 5'8", he won many female hearts with his attractive face, long black hair and the general manly air. His hair looks especially splendid, yet when he starred in Game of Thrones first season, it so happened that he had to wear a wig. Of course it didn't help him gain height, so when it came round to season two, Harington opted for his own mane. In spite of earning a name for himself as Game of Thrones' Jon Snow, Kit Harington regards himself a theatre actor – for him love for acting was born when he went to the theatre to see Waiting for Godot at the age 14, and since then he wanted to be nothing else.
Lucy Liu, 5'3" (160 cm)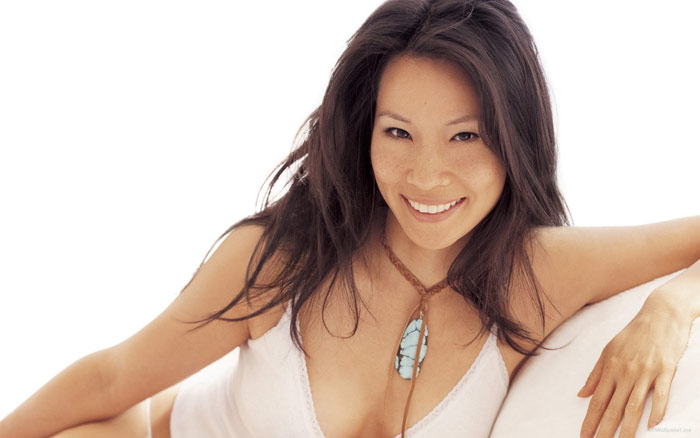 Lucy Liu is as beautiful as she is unpredictable and, probably, dangerous. She seems to be able to embody a very wide range of characters, from heroic ones like in Charlie's Angels, 2000, to miscreants like in Kill Bill: Volume 1, 2003. It takes a real genius to achieve such heights being only a bit over 5' tall, but we all can see that in no way does it detract from her performance.
Usher, 5'7/5" (170 cm)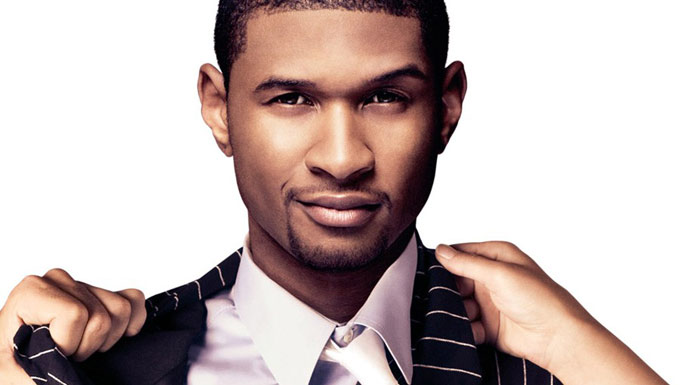 Usher's debut, 2001's hit U Remind Me, set his reputation as a notable R&B artist as well as a man who can bowl women over virtually at first sight. What many of his fans don't know about him is that his other name is Raymond and that he is visibly smaller than his fellow-singers. Nevertheless, he doesn't let it get him down, having enough charm and impact with his soulful music to make everybody forget about his omissble shortcoming.
Kim Kardashian, 5'2" (157.5 cm)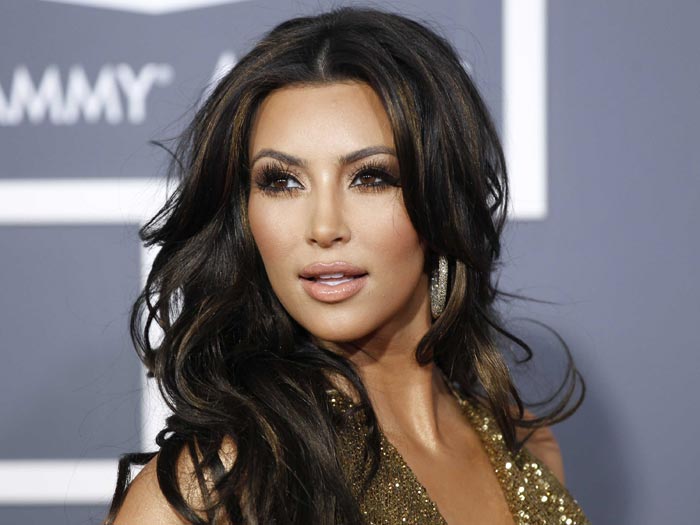 There is hardly anything anybody doesn't know about Kim Kardashian, who, armed with her petite frame of 5'2", and, of course, her popularity, gives us some front-page news marrying other celebs. Although there are some who think she pretends to be too big for her height, we did enjoy Keeping up with the Kardashians, and her video of hers with Ray J was also something to write home about.
Dave Franco, 5'7" (170 cm)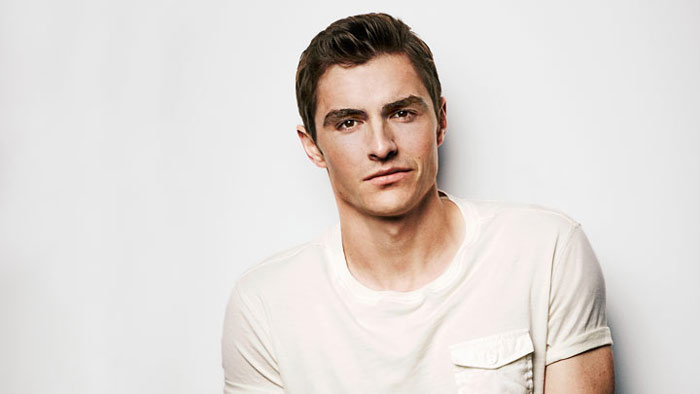 Dave Franco may suffer – apart from his diminutive height – from the younger brother complex, for he is still mostly referred to as James Franco's little sibling. However, D.F. started off back in 2006 to make an acting career of his own, hitting the acme six years later in 21 Jump Street – hopefully, not the highest ever. So, the younger Franco is working his way up at his own speed, appearing together with other excellent actors in movies like Warm Bodies and Neighbors (for which he received the MTV Movie Award for Best Duo co-starring with Zac Efron). Come on, we'll be expecting more from you, little brother!
Amy Poehler, 5'2" (157.5 cm)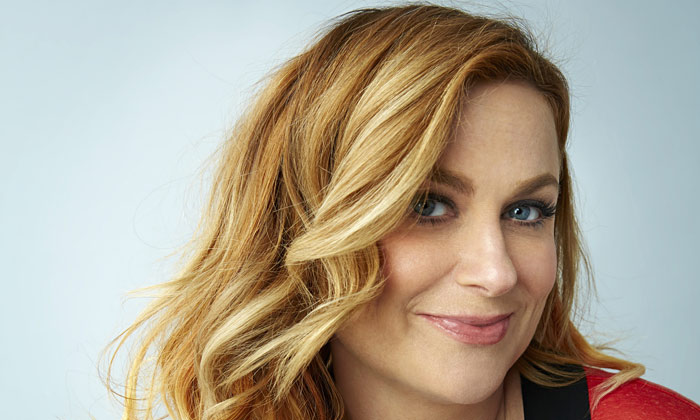 Probably petite females correlate well with comedy, as proven by the case of 5'2"-tall Amy Poehler. When she showed herself to be full of sparkling whim and wit on Saturday Night Life in 2001, it became a springboard of her career, and quite soon she was on SNL doing regular work there. In a couple of years she was co-anchoring Weekend Update in company with Tina Fey. Honing her impersonation skills further, she got herself installed in the set of Parks and Recreations in 2009 as the female lead. Nice work, Amy!
Daniel Radcliffe, 5'5" (165 cm)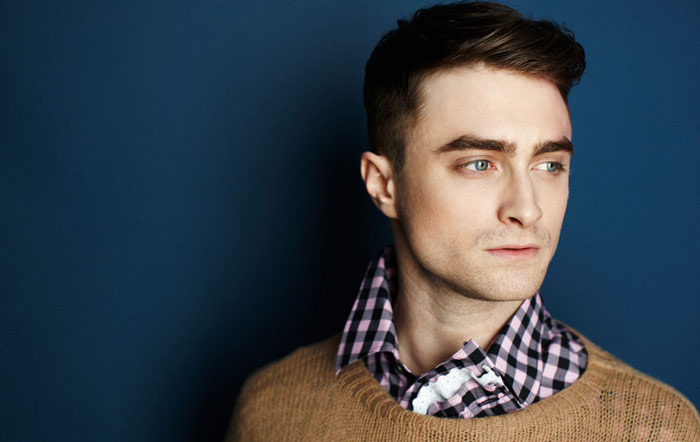 Our favorite and incomparable Harry Potter through all these years, Radcliffe turned 11 when he began working in Harry Potter and the Philosopher's Stone – and somehow contrived not to grow very much during the following years. Meanwhile his co-stars, Emma Watson and Rupert Grint, who work alongside him in the series, keep growing, and he may be feeling smaller and smaller compared to them. Great wizard he might be, he is unlikely to turn himself into a walking mile – nor do we want him to.
As you see, celebrities are just humans each with their flaws.