The beautiful ones of this world incite a wide range of feelings. Some people adore them and try to emulate, others can't get over resenting their natural gifts and their wealth. Even if we realize that they are likely to lead a far more burdensome life than ours (despite their good looks and all that money!), and that they are worried about their appearance just like we do (and probably a lot more!), we still feel they are different from us.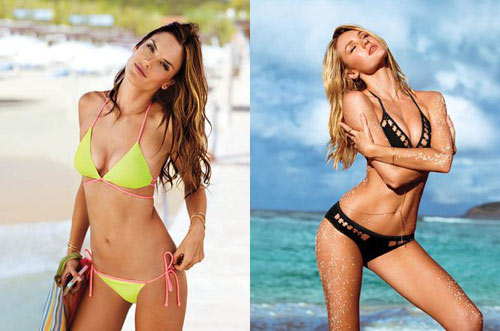 Yet it's not only their great looks that put them in for the awesome earnings they draw. Their willpower, ability to put up an excellent performance, industriousness – it all has to do with their obvious professional success. Few people doubt that modeling implies a lot of hard work plus constant strenuous striving to keep oneself in great shape. On the other hand we have the fact that the money they get must surely compensate for all those pains. And then, there's that nagging feeling saying "I could do that, too, and probably better." Maybe if you had been able to take better care of your waistline and your hair… things could have shaped themselves differently…
Coming out of that sweet reverie, let's realize that just being a model doesn't mean that much, after all. A few of them get on the Forbes list – or almost make it there – while a good number just scrape the surface of our attention. Speaking about the Forbes list, there's a recent one enlisting this year's top-earning models, who managed to get a collective sum of about $122 million during the last 12 months. While we may reason whether this huge sum has been justly earned, here are the winners, and you can weight them one by one according to your standards of beauty and hard work. Here goes.
Alessandra Ambrosio, yearly earnings up to $5 million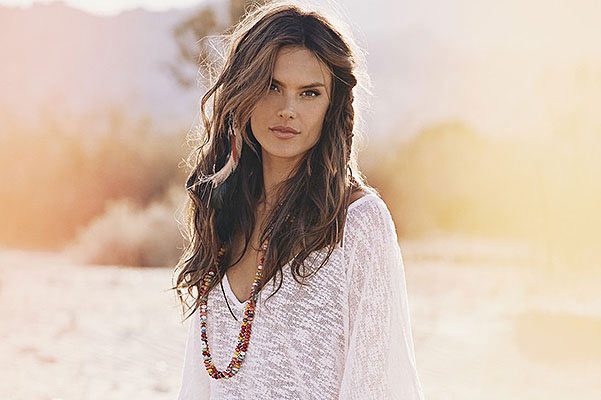 This year's Ambrosio's spot 15 is maybe not such a spectacular achievement: she climbed higher than that in the past. Yet the Brazilian beauty is now 35, and this is a serious age in the industry. So far it doesn't look as if she were losing her marbles, with her collecting a yearly sum of around $5 million, and Victoria's Secret Angel remains just as beautiful as we knew her before, easily landing commissions like being the inaugural model for Victoria's Secret PINK line. The houses of Ralph Lauren, Armani, Christian Dior profited by taking on the services of this gorgeous model. Besides, she has her resounding name as a definite asset to add to her looks and professionalism.
Kate Moss, yearly earnings up to $5 million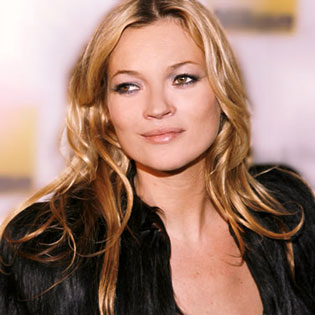 Another one to find herself on the bottom of the Forbes, Kate Moss doesn't claim to be among the incredibly gorgeous and dazzling supermodels whose beauty takes everyone's breath away. Nevertheless, her success is undeniable. Moss is s true-born model, an icon of the industry, whose staying power is beyond belief: the woman is 42, the age by which many models are long out of business and forgotten. Considering that she has been modeling since the tender age of 14 when she was noticed at JFK Airport, hers is a job experience that is second to none. These days she has her wad of $5 million with an easy assurance of one who knows nothing about mid-life crises. No sign of yielding ground as of 2016!
Doutzen Kroes, yearly earnings up to $5 million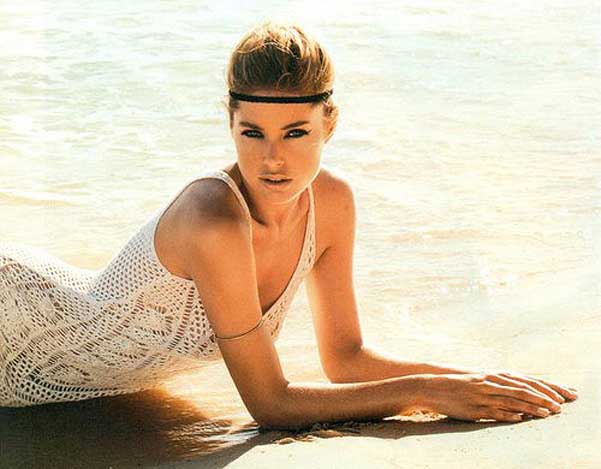 The owner of this truly outlandish name is actually a well-known model hailing from the Netherlands. You must have heard of her, it's just that you have to take some pains to match the spelling to the sounding. Anyway, Doutzen Kroes has acquitted herself well enough to get on this list of highest-paid pros, thereby supporting the notion that Scandinavia turns out beautiful ladies in a sufficient amount to keep the good old modeling industry going practically by itself. But Kroes can boast of some unique features even among northern bombshells – like starting her modeling career at the age of 20, which is very very ripe for the business. By now she has 11 years of experience under her belt, a spell as a Victoria's Secret Angel, and what's more, it is not her first time on this list – she occupied one of the highest positions only two years ago.
Lara Stone, yearly earnings up to $5.5 million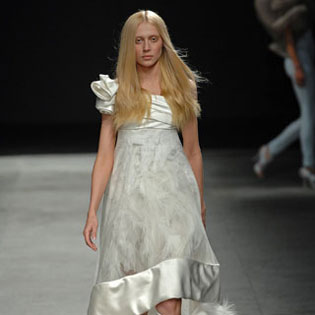 Those who craved for a Brigitte Bardot in the world of modeling, are happy to have the famous Lara Stone with us. Although neither Bardot nor Victoria's Secret Angel (which is probably a thing to be regretted), Stone is good enough to top the abovementioned beauties in earnings. Of course the Dutch model is not so characteristic and has less experience than Moss or other $5-million rivals, she undeniably cuts a recognizable figure in the industry and catches the eye and the fancy. In a Calvin Klein campaign she is playful with Justin Bieber, and we'll see if it makes or breaks her career in the coming year!
Natalia Vodianova, yearly earnings up to $5.5 million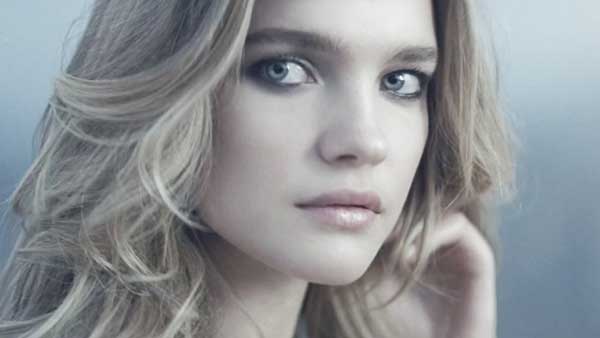 Living in the tottering state where communism was losing ground was probably not very much fun for Natalia Vodianova who was 34. Small wonder, then, that she decided to burn the bridges behind her and remove herself to a country where she could be a model and earn decent money. Also, she could wear better clothes here, maybe that was the strongest lure? Anyway, it's great to have Vodianova as a model in the US, where she is sometimes referred to as Super Nova. Hopefully she feels fine here, too, having secured a nice job with Calvin Klein as the face for the brand and signing a contract for eight seasons that is worth millions. Some of these millions will go back to Russia where Vodianova funds a charity for improvement living conditions of children residing in big cities.
Miranda Kerr, yearly earnings up to $6 million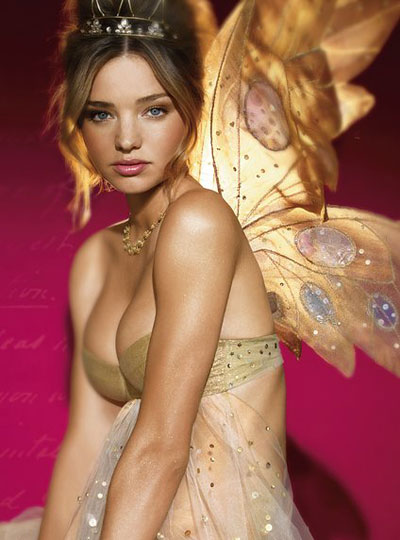 Now it's difficult to say whether Miranda Kerr's fame as a model is greater than her fame for which she has to thank her love affairs. She was known for her own achievements, as Orlando Bloom's wife (their marriage lasted three years), and could often be seen on the red carpet. Also, she was one of the favorites with paparazzi, resulting in their capturing the titillating episode when Bloom went for Justin Bieber in an attempt to beat the dust out of him for shacking with Kerr. The Biebs got away unscathed, to the chagrin of many, and Kerr left both of them behind to tie her life with the co-founder of Snapchat Evan Spiegel. Meanwhile, she is getting on with her career that has been going strong ever since she arrived from Australia looking like teenage boys' favorite gal.
Liu Wen, yearly earnings up to $7 million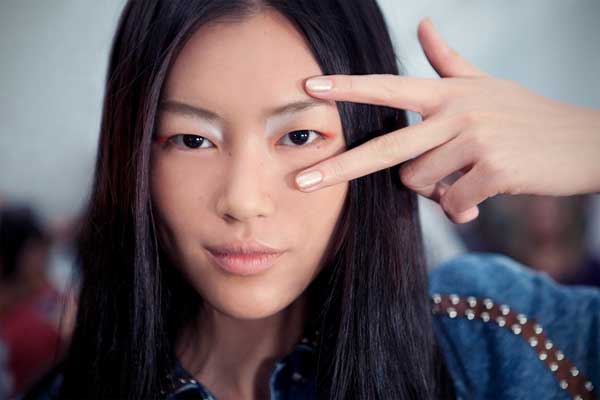 True, the modeling industry is mostly and overwhelmingly white, but there are some fine exceptions – like China's own Liu Wen. Besides being a decidedly cool super model who draws about $7 million per year, she is very adept at fighting Asian stereotypes and likes to expound on it. The topics often revolve around Asian beauty. As one of few Chinese models, Liu Wen has some records to her credit, like being the first Chinese and East Asian model to participate in a Victoria's Secret Fashion Show – oh, and the first one to appear on this list! It seems the business is ready to welcome diversity, judging by the ease with which the Chinese bombshell breaks records and earns money for that!
Candice Swanepoel, yearly earnings up to $7 million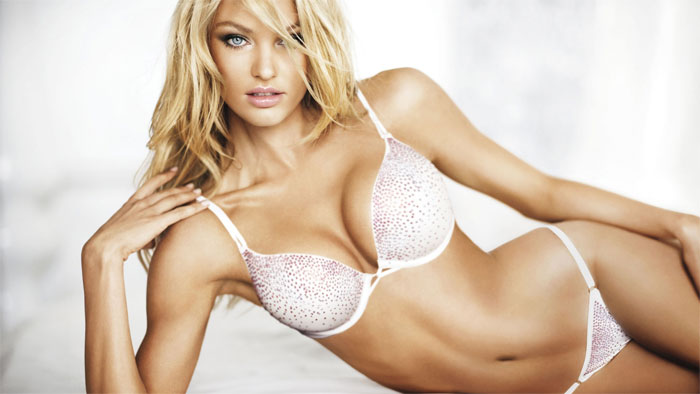 You surely know this grand lady with a fetching Christian name and a somewhat puzzling family name (like a remote island in Scandinavia, isn't it?), for where there is a place for a model, there she is. Take this list, for instance. You could have seen the name of Candice Swanepoel on the Forbes for several years in a row, and one almost expects her to find her back the following year. She is currently 27, going strong and not going to yield her position on the modeling Olympus. The lady has been hard at it for 12 years, being involved from the tender age of 15 when a talent scout ran into her in South Africa. During these years she was a Victoria's Secret Angel, did ads for most of the grandest clothes makers and appeared on Maxim's "Hot 100" list in the first position. What a good way to make your family name known all over the world!
Cara Delevingne, yearly earnings up to $8.5 million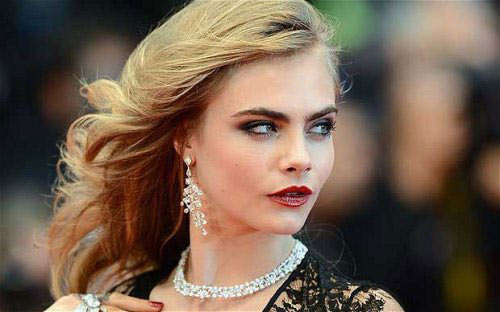 Do you pay enough attention to your eyebrows? Think about it, because you can underestimate the powerful impact of this particular facial part. Physical beauty and a pair of impressive eye-bushes can take you where Cara Delevingne lays claims to fame. And this young lady craves more than just being a high-paid model. She is always on the move, becoming an actress and starring in romantic mysteries and big-budget movies (2016's Suicide Squad). An openly bisexual woman, Delevingne dated Annie Clark with perfect coolness. Coming from Belgravia, though, and from a family where there are more titled members than untitled, it is probably not so surprising, after all.
Rosie-Huntington Whiteley, yearly earnings up to $9 million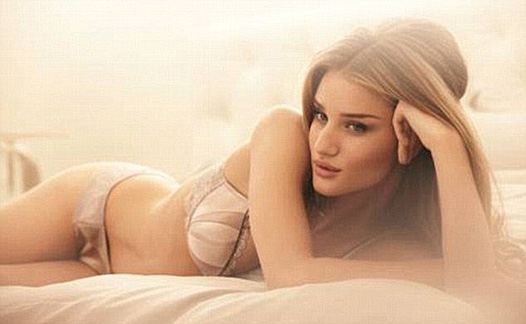 Another of those models who expand their areas of activity is Rosie-Huntington Whiteley, whose claims to movie stardom include her involvement with the Transformers franchise – she was called in at the eleventh hour to act along Shia LaBeouf instead of Megan Fox in Michael Bay's Transformers: Dark of the Moon. And what of her portrayal of Immortan Joe's resplendent bride in Mad Max: Fury Road? Marvelously, this sideline hasn't prevented Whiteley from becoming a Victoria's Secret Angel and attracting the affections of the English movie star Jason Statham. It looks as though there are yet more achievements ahead, in both spheres of her activities and in her personal life.
Gigi Hadid, yearly earnings up to $9 million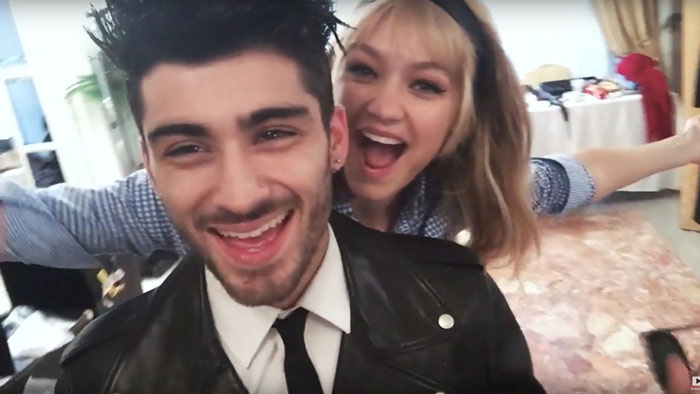 The Palestinian-originated resplendent model is among those who manage to make their rise to fame dizzyingly quick. She started out when only two years old – someone in her family must have guessed that she would turn out so beautiful! Or probably they are accustomed to rearing models in the family where there are an incredible lot of siblings. At least we know that her sister and brother, Bella and Anwar Hadid, are also modeling. Now she reached the age when she can imbibe hard drinks in the US, and she is already on this list collecting a sum far above the heads of many ordinary people. As if it were not enough, she secured a great date for herself, Zayn Malik, formerly of One Direction, and they featured together in a Vogue spread: a beginning of a joint career?
Kendall Jenner, yearly earnings up to $10 million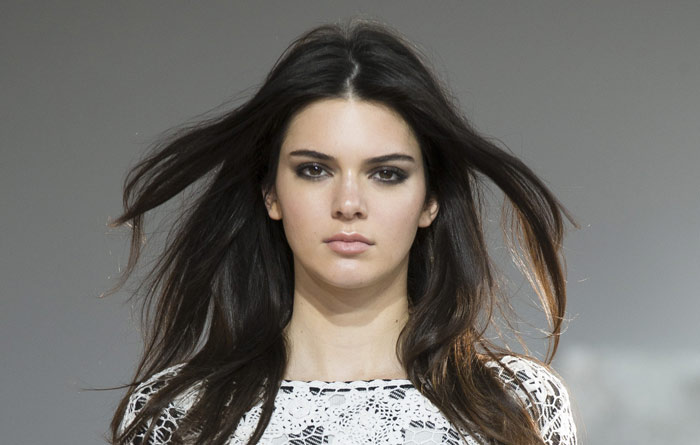 Kendall Jenner is even younger than Hadid, she can't drink alcohol yet, but coming from a family that is on the TV screen all over the US, she has already earned enough to purchase a house of her own in L.A. Not that Jenner is a super model much sought after – but she is a well-known person and accidentally a model. With what many would have deemed not very fat chances, she, after knocking around for several years in the industry, attained the level where she is worth $10 million. Of course starting at a young age gave her a few tips on how to do it well, and it's time for us to register that she is not a child anymore, but quite a grown-up lady with a great ability to earn good money.
Karlie Kloss, yearly earnings up to $10 million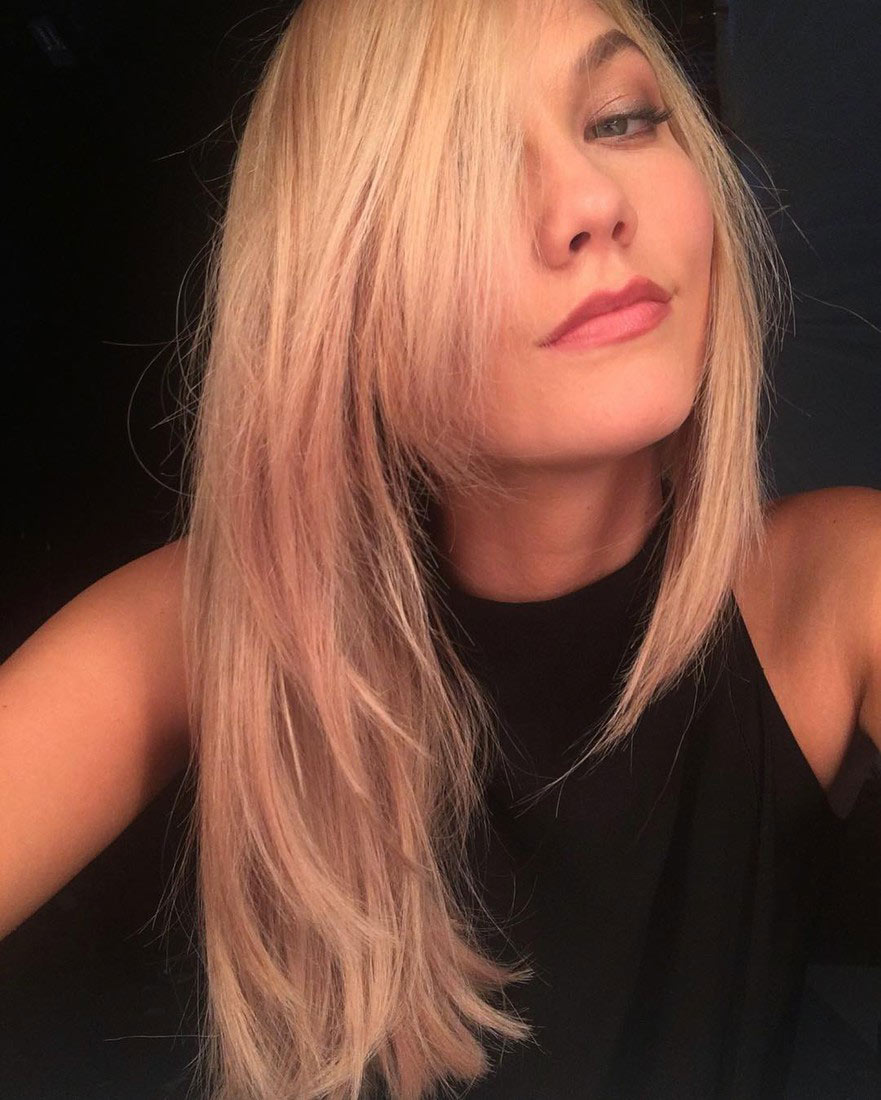 A Taylor Swift support/groupie/lookalike, Karlie Kloss has been into modeling since she turned 14, and, looking back, she has achieved a lot. She is especially adept at advertising exorbitantly priced clothes and did some good jobs for such brands as has modeled for Oscar de la Renta, Givenchy, Dolce and Gabbana, Gucci, besides being a Victoria's Secret Angel. Of course, working so much she made her way to the top and even got into the company of a pop star's cohorts where she seems to feel just fine. She has very human looks among other models and is sometimes referred to as atypical. Also, Kloss isn't above making a little fun of herself and says she walks in her habitual "moody gait." It's the best moody gait we are ever likely to watch!
Adriana Lima, yearly earnings up to $10.5 million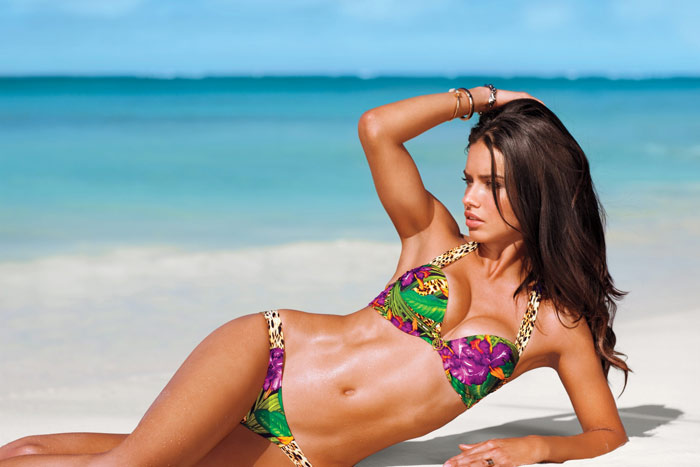 A flawless goddess among models, looking like a paragon for women of this world, Adriana Lima hails from Brazil, the one country that supplies models to the US tirelessly (competing in that with the Scandinavian countries). The bombshell will never see 34 again, although you will never say so looking at her! She can be heard speaking about herself as mature, which is deserved only by a very long list of her commissions that embraces being a Victoria's Secret Angel for years and Maybelline's spokesmodel for seven years. And she gives no sign of slacking despite these long years!
Gisele Bündchen, yearly earnings up to $30.5 million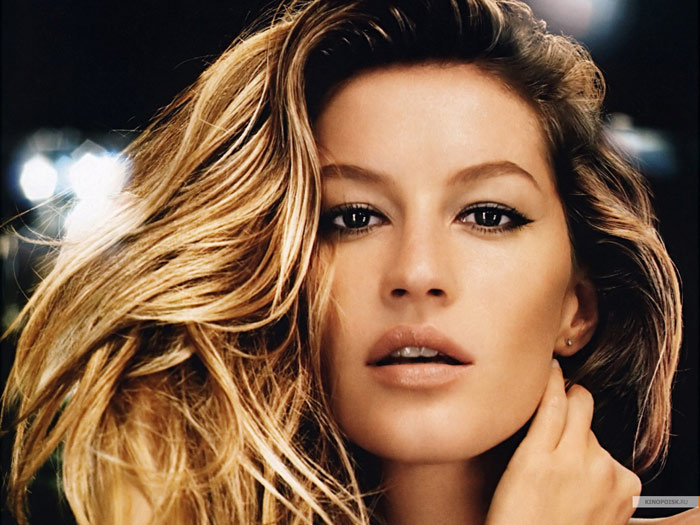 Leaving all other hard-working supermodels behind by a whooshky $20 million, Gisele Bündchen is an unchallenged champion in the industry – in spite of the tough rivalry and waning of her youthful appearance. None of these worries can shake the career of the 36-year-old super model who has given birth twice and looks like a mother she is. She has been hailed as one of the most eminent (and, accidentally, one of the highest paid) professionals in the business for more than 10 years; her fortune is estimated at something like $400 million, and, according to Forbes, she occupies position 89 on the list of the most powerful women worldwide. Another Brazil winner, Bündchen symbolizes a new glorious era of modeling business in which she shines like a veritable Queen of Runway.