We all know that it happens, but still you might agree that every time when a celebrated member of society is arrested, we feel (a little) shocked. This is one thing that shouldn't happen, even more so because these people's careers may hang on their reputation totally. Nevertheless, there are a number of celebrities who have a hard time coming to terms with their seamy sides, it looks like no amount of talent makes human vessel any sturdier.
What's more, people are apt to repeat their mistakes, often allowing one particular shortcoming to twist their life out of proportion. Also, different issues can be related to one major issue, again giving no respite for troubles souls.
Some of the celebs you are going to read about remain respected citizens in spite of their having seen the inside of the jail. Of course, knowing that they were arrested multiple times, people may see them in a slightly different light. Some examples of outrageous behavior are also cited here showing how far people can go when they're past the dividing line.
Probably you can already make a shrewd guess at the one featuring prominently in the article? He has starred in more than 200 screen productions (movies, shows, etc.), but his arrests run up to stunning 66!
Lindsay Lohan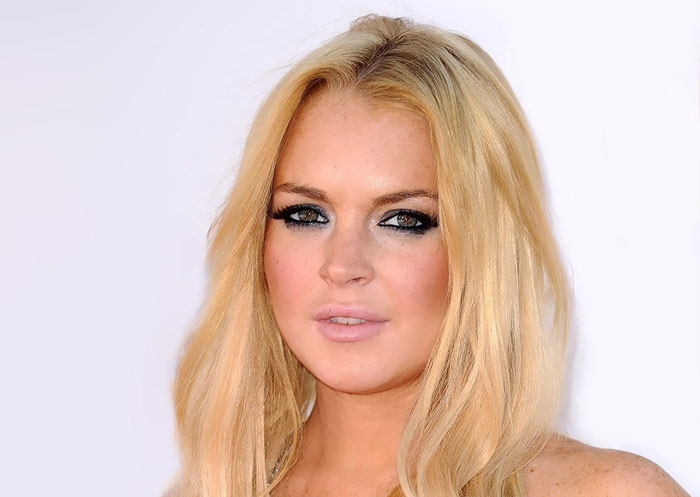 As much as we are fond of seeing Lindsay Lohan playing in Mean Girls or the Parent Trap, and every time we see her on the screen we wish she were a bit different from what we know her to be from the tabloids.
Driving under influence was her first offence back in 2007, and it usually pulls people up short, but not Lohan… Two months after that she was pulled in for DUI again and was found to possess some cocaine on her. When on probation, she was subjected to random drug testing – and failed it.
Later she missed some mandatory classes, thus violating her probation terms, and was subsequently arrested in 2010. She was to serve the time of 90 days in jail, but because of overcrowding was released after doing 23 days. It seems that ever since she has been watching her behavior and will abstain from getting herself arrested in the future.
Charlie Sheen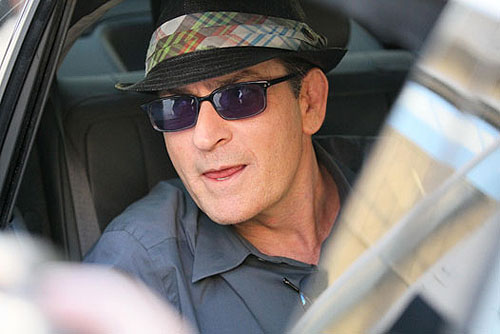 These days Charlie Sheen is really living a kind of life that no-one will sensibly wish for themselves, but he has a history leading up to this. Sheen's memorable clash with the law occurred in 2009 when he was arrested on the assault charge against Brooke Mueller, his then-wife. The outcome was a plea deal comprising probation (30 days), drug rehab (30 days), and anger management.
It was high time he did something about it, because it wasn't his first offence. He was detained in 1996 for mauling up his girlfriend Brittany Ashland. She was an adult movie actress, and she said he punched her until she hit the marble floor and promised to kill her.
Two years later he all but died from cocaine overdose; Martin Sheen handed him over to authorities, and he ended up in rehab. This incident did not lead to an arrest, but there was another one that took place in New York's Plaza Hotel where he inflicted damages coming up to $7,000 and over.
Sheen went on pestering his ex-wife, Mueller, threatening her severely, which drove her to place a restraining order against him, by which he can't approach her and their children.
Paris Hilton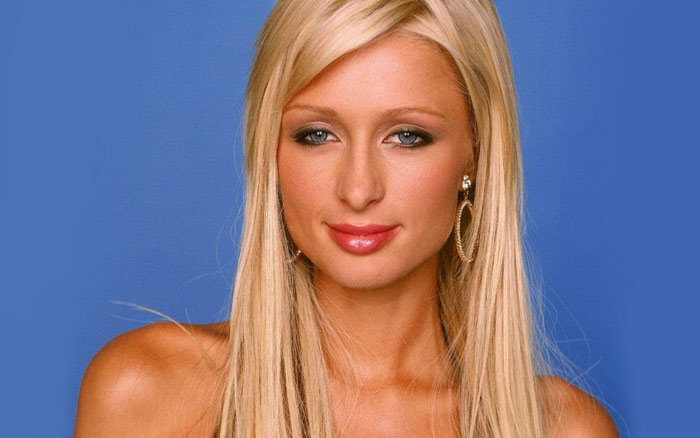 TV show stars don't actually seek trouble for themselves, which doesn't seem to apply to The Simple Life star Paris Hilton. The actress was held up in 2006 for driving when drunk, the content of alcohol in her blood was found to be 0.08%. Her license was suspended, and what's more, the production team had to reschedule the shooting of The Simple Life season 5.
Then, in 2010, it was found that her purse contained cocaine, and Hilton was held up for possession. This incident was remarkable for her defense in which she stated that the purse was "by no means" up to her fashion standards. As you may have guessed, this kind of defense didn't go down well at all, especially considering the fact that the purse also held her credit cards and money – in fact, everything but the cocaine was Hilton's.
Later it led to complications when Hilton decided to fly to Japan, for they are very strict about granting entry to people with a history of drug possession.
James Brown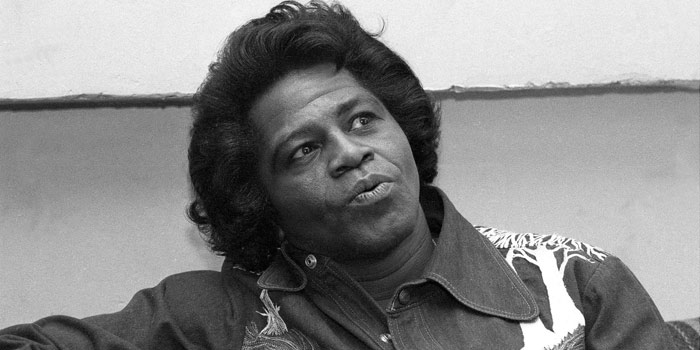 He is widely known as the Godfather of Soul, but in other spheres of life he is rather infamous for some of the things he did. He was violent towards his wife, Adrienne Rodriguez, which led to multiple arrests starting from 1987 – in the following decade he was detained four times, including a violent outburst in 1988 during which he wielded a piece of lead piping at Rodriguez and even shot at the car she was in.
Throughout his life Brown was suffering from addiction (not a bad way to put yourself behind bars, when all is said and done!). He was so set in his ways that rehab failed to cleanse him properly: in 1998, just a week after undergoing rehab, he was apprehended for having an unregistered weapon and cannabis on him. It seems he could rarely be seen without some drug and unarmed. He was sentenced to 6 years in prison in 1988 when (armed illegally again) he tried to get away from the police in a high-speed car and afterwards assaulted a policeman. Finally he spent two years in prison for multiple charges.
Sean Penn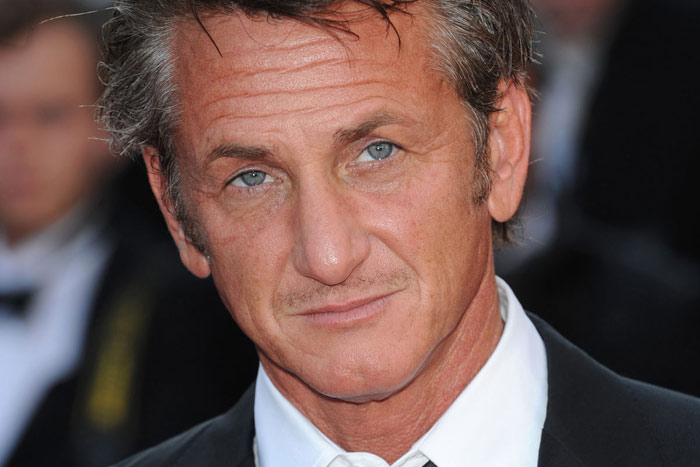 Sean Penn is capable of violent outbreaks, and paparazzi would be well advised to look out, for in 1987 Penn was charged with attacking a photographer on the set. At that time he was married to Madonna, and rumors had it that he used to roughhandle her – although Madonna denied it and said the rumors were outrageously false.
Another violent scene occurred in 2010, when Penn was arrested and charged with vandalism and battery, which could have landed him in jail for a year and half. The outbreak was filmed by TMZ and there exists a video of the actor kicking a photographer around and crashing his camera.
George Michael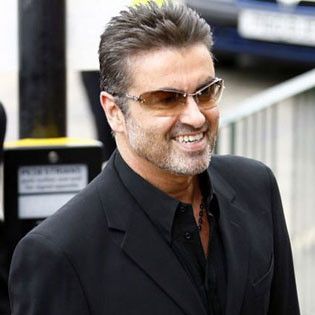 George Michael knows the sound of the raving audience just as well as he knows the sound of the jail door closing. It was in 1997 that he was apprehended for lewd behavior in a public washroom where he was trying to initiate the old game of exposing genitals. Anyway, the arrest propelled him into openly admitting his sexual predilections.
The next time he was detained in 2006 when some drugs of Class C were found on him, but he got away with a caution only.
He had a severe marijuana issue to deal with, and he wound up unfit to drive in 2007 when his car obstructed traffic at the traffic lights. After that he was put off driving for a two-year period. But this condition persisted, and three years later he was detained for the second time on returning from a gay parade when the police noticed his erratic driving.
Mike Tyson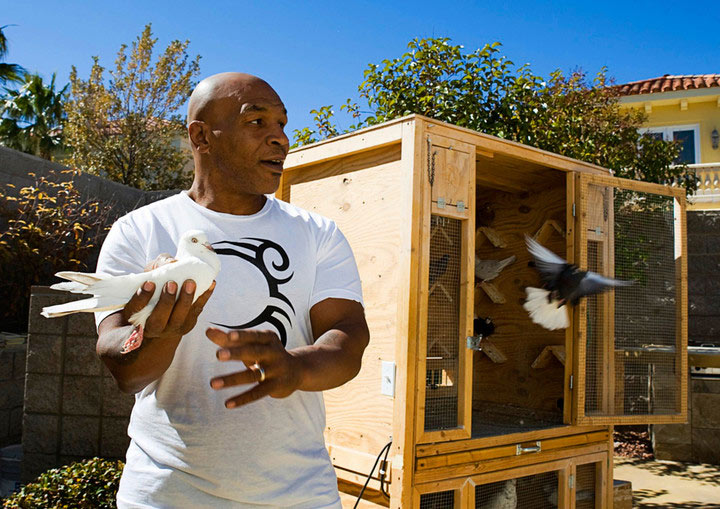 Mike Tyson's clashes with law date back to his youth (which is not at all unheard-of with people on this list). At the age of 13 he ran up almost 40 arrests, and his talents were first revealed while in juvenile detention.
When he started leading a different life, he was often detained for drug possession and DUI. Tyson never concealed the fact that he was a cocaine addict and was under influence when behind the steering wheel, making the police's job easier.
But his worst problems with law began in 1991 – Tyson was accused of violating a teenage girl. The crime landed him behind bars for 6 years with 4 more years of probation.
Tyson's 2006 arrest was caused by his almost driving into a police SUV as he was about to leave a nightclub.
Lil Wayne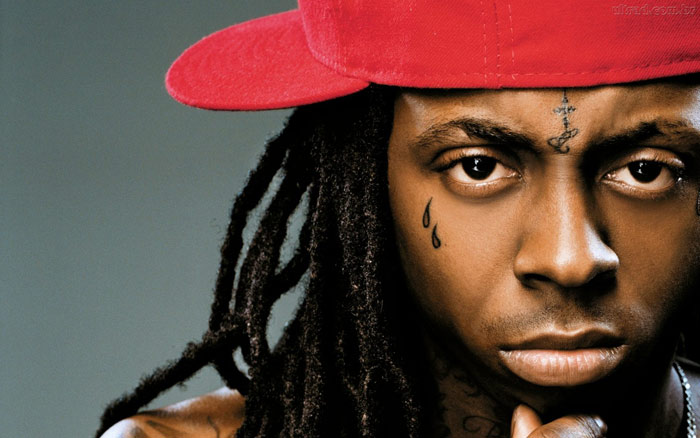 Lil Wayne was also one of the early starters, both in terms of singing rap and taking the rap. Jail is nothing new to him. He has been apprehended four times, the worst of which occurred in 2007 – Wayne was pulled in for marijuana smoking, and it turned up that he had an unregistered gun on him, which is unlawful. All these misdemeanors added up to a sentence of a year in prison.
It was not the only trouble for Wayne that year: he was snatched by the Georgia police as fugitive offender and found in possession of substance. But when the police analyzed the stuff it was found to be a mix-up, and the charges were not sustained.
A worse situation awaited him in 2008 – the police searched his tour bus and found marijuana, cocaine, ecstasy and over $20 thou cash. Wayne decided to agree to a plea deal by which he was to go on probation for three years.
O.J. Simpson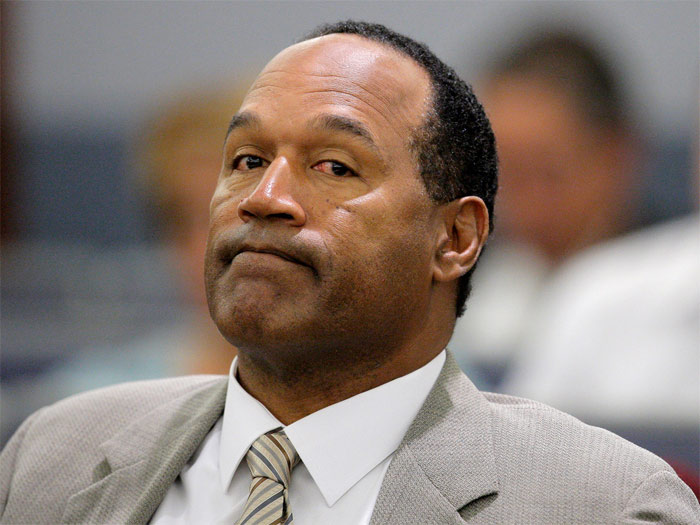 With O.J. Simpson it was not DUI or drugs – he was accused of murder! He was assumed to have killed two people, Ronald Goldman and Nicole Brown. Many people are sure to remember this sensational trial. Well, then you know that he was found not guilty of the murders – but that was not the last of his problems with law! He tried to take away illegally some sports items that used to belong to him in 2007, and it turned into an armed robbery with kidnapping. The attempt cost him nine years without parole.
Before that Simpson got into a traffic argument with a motorist and snatched at his glasses. It doesn't seem a very grave offence, yet it was classified as battery and burglary, and he could have gotten 16 years' imprisonment if he had been convicted. Another of his speeding incidents involved going through a manatee protection zone, but that was nothing much probably.
Robert Downey, Jr.
Robert Downey, Jr., is another example that a great talent can be riddled with inner demons that keep pushing him prisonwards. For five years at the seam of two centuries Downey clocked up several arrests in relation to drugs – he used to go in for cocaine, marijuana, and heroin. It started in 1996 when he was found in possession of cocaine, heroin – and a .357 Magnum. Not a month passed when, being under influence, the actor strolled into the house next door and dropped off on somebody else's bed, thus violating parole.
It all turned out all right eventually, and, almost on top of his release in 2000, the celeb got a role on Ally McBeal and turned over a new leaf in his life.
T.I.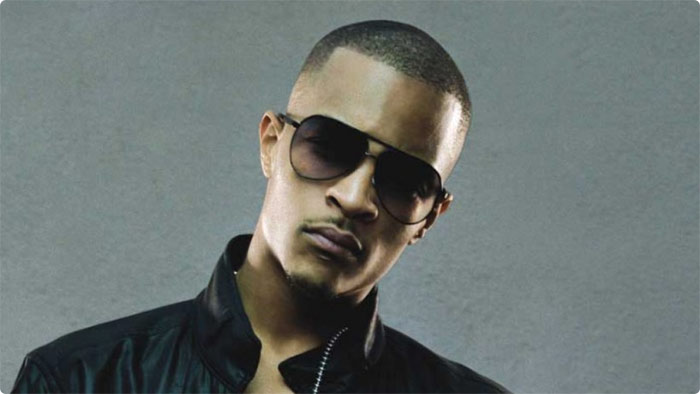 Rap had T.I. in its grip when he was 8, and as the artist approached his teen years, he knew what it was to be arrested. That didn't stop him, though, and he got bolder as he grew up, keeping in his possession three machine guns (without license) and a few silencers. That became the cause for his arrest in 2007. There was even a convicted offender who accused him of having firearms. So T.I. was sentenced to a few months of being kept behind bars, a year of house arrest, and doing community service.
Besides, T.I. was detained several times for not abiding by the terms of probation. The gravest situation occurred in Los Angeles in 2010 when a drug-related charge was brought against him. Luckily the charge was retracted, otherwise he would have had to serve an 11-month prison sentence.
DMX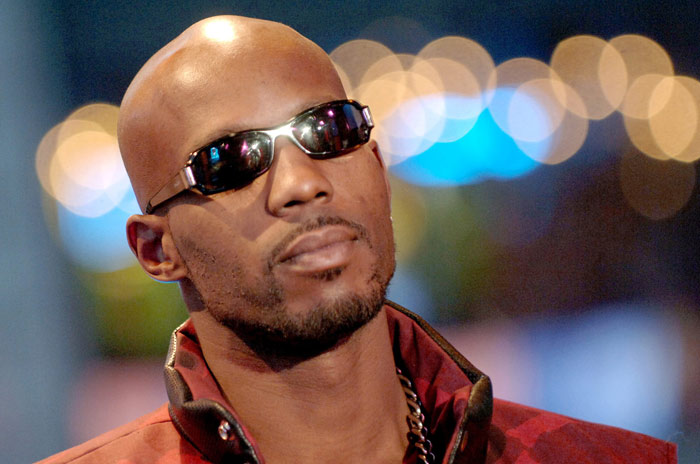 Some rap stars just seem to collect arrests without letting them reconsider their lifestyles. DMX has taken 13 of them for criminal impersonation, drugs possession, and violation of parole. A stunning example of his behavior was crashing in a car through the John F. Kennedy Air Terminal. Once confronted, he pretended to be a government agent. Apparently his lies didn't get him anywhere except to the police station.
Snoop Dogg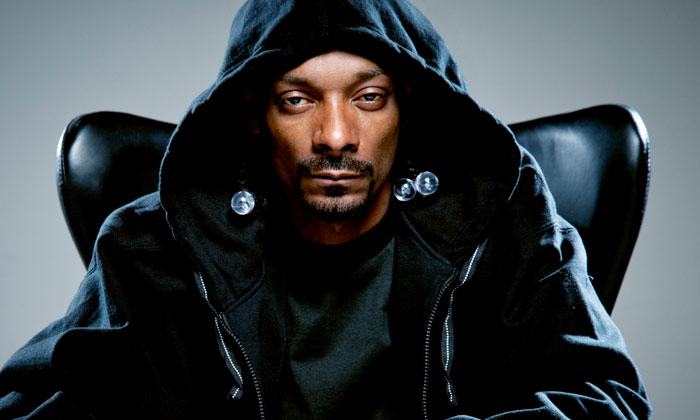 Not the roughest of all his fellow rappers by far, Snoop Dogg did face multiple charges, the worst of all in 1993 as he got arrested in connection with the killing of a local gangster. During the ensuing investigation, however, it was discovered that the man was killed by his bodyguard, and Snoop Dogg was given a clean bill of health. Eventually he managed to avoid being imprisoned. At other times there were other charges related to possession of drugs and weapons and even trespassing.
Bobby Brown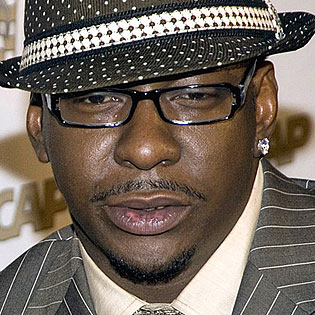 Hit sings are not the only kind of hits with Bobby Brown, and some of them are quite illegal, like this battery charge on which he was apprehended back in 2003. Another of his noteworthy feats was his engagement in a high-speed chase which ended in his wife's Mitsubishi's destruction in 1996. Having to abandon the crashed car, Brown resisted arrest and actually pissed on a squad car.
Brown's arrests total 7 so far; also, he is sadly known for driving under influence which involved him in a number of incidents and became the cause of his latest apprehension in 2012 (two times).
Martin Sheen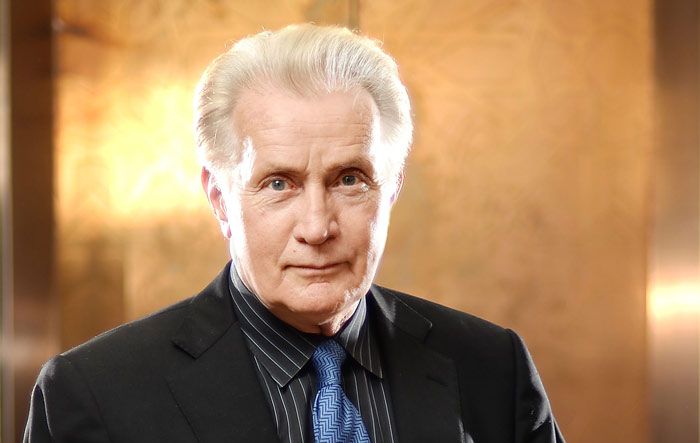 While not exactly a badass, Martin Sheen did not always lead such an innocent life that he doesn't know what it is to be in prison. He does. Being a political activist and a fighter for various causes, he committed misdemeanors like civil disobedience and trespassing a number of times. According to his 2009 statement, Martin Sheen was arrested a stunning 66 times which puts him squarely on the top of this list. Not the gravest of all known offences his are, probably, but it does look as if he kept at it unremittingly.