Sunsets, chocolate chip cookies, souvenirs from Egypt – colorists do not suffer from creative crisis. New interesting combinations are available for blondes, brunettes, redheads, and everyone who wants something extra. Geniusbeauty.com chose the 7 trends that will paint the year 2016 into all colors of the rainbow and even more.
#CHOCOLATECHIPCOOKIEHAIR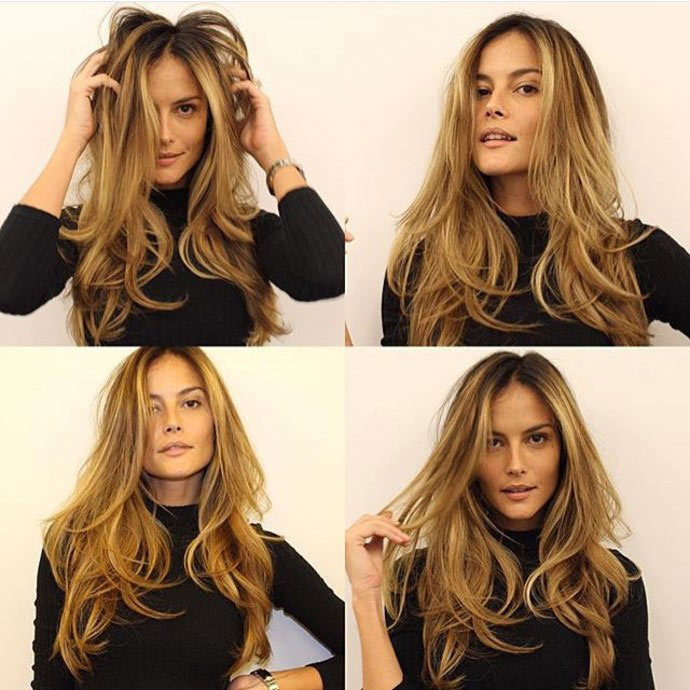 "Chocolate chip cookies" were invented by Ryan Pearl, not a confectioner, but the best master of the Cutler salon in New York. It is pretty hard to imagine how this yummy cookie should look on your head, so we need to tell you. It is a mixture of dark and light colors that blend with each other, just as the pieces of chocolate melt in the cookie. According to Pearl, this name is more interesting and funny and causes more pleasant associations than the warm or cool tones. Besides, this appetizing color includes both of them and is very similar to bronde.
To create a gorgeous shade, Ryan dyes thin strands, leaving different distances from the roots for the result to look most natural. The dyes are then mixed at the ends, and finally the hair is covered with a special coating for shine.
#SNOWFLAKELIGHTS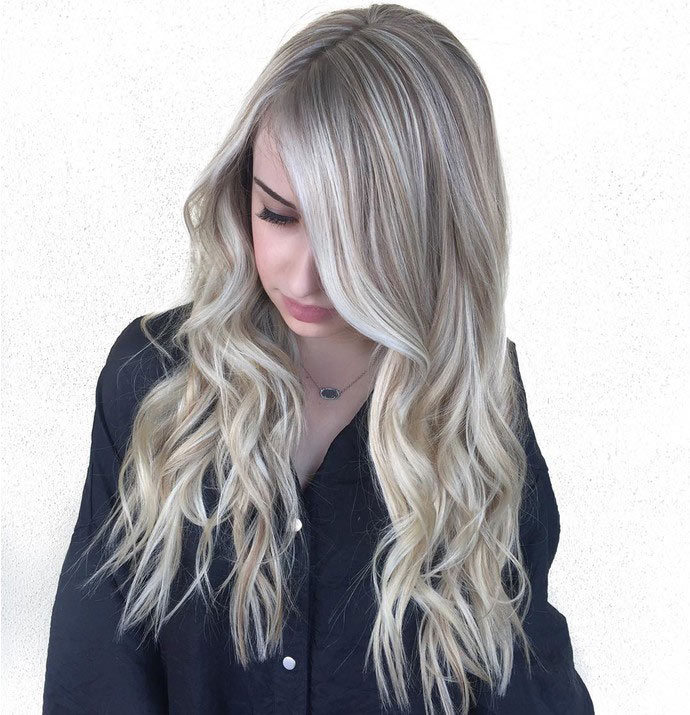 A half of the winter is over, and just a bit of time remains to try a new dyeing method with a touching "Snowflake" name. Its author is Sam Barnett, founder and creative director of the Hare & Bone salon in London, a stylist working with L'Oreal and Alexa Chung.
Snowflake Lights technique includes highlighting, which involves lightening very thin strands on the top of your head rather than around the face; they have the shape of a snowflake, hence the name. Cool shades add some "frozen" effect. Since the method mostly relies on the dyeing area rather than the hair color, it is equally suitable for blondes, brunettes, and redheads.
#GRANNYHAIR
Diane Keaton does not dye her gray hair at the age of 70. Kylie Jenner and Rihanna are much younger, so they have to "get old" in the stylist's chair. Model Soo Joo Park from South Korea has made smoky color her personal trademark. Seeing the first gray hair on your head, do not rush to grab the tweezers; instead, you can sign up for "granny hair". One of the most popular beauty trends on Instagram will soon be available offline.
Silver shades are confidently replacing gold curls. British star hairdresser Jamie Stevens is confident that grey is the new blonde. Do not confuse this color with platinum: there is much more gray shade in it than white. If you have already tried all the cold light shades; if you are looking for an alternative and you do not mind seeing your colorist every three to four weeks, dusty blonde is exactly what is needed. When you get tired of it, you can easily apply any color dye on this foundation.
#COLORSANDART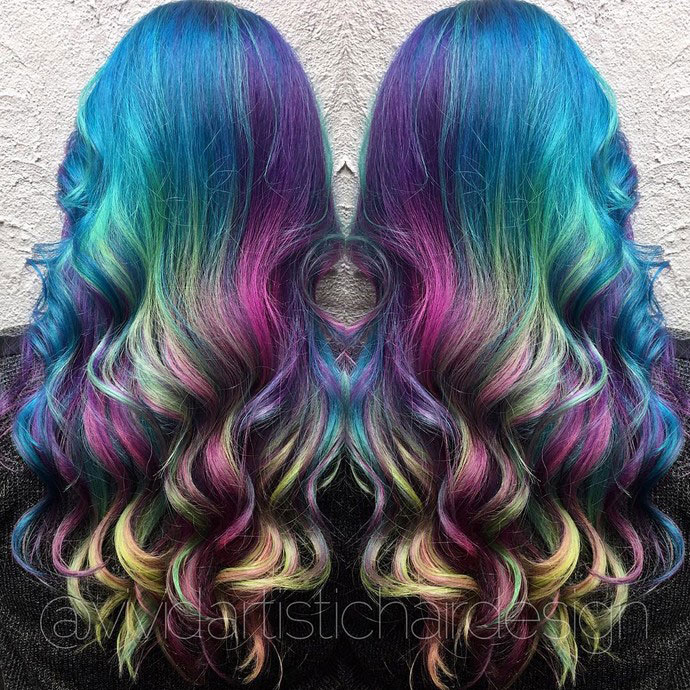 You do not have to sprinkle your hair with sand. Colorist Rebecca Taylor was inspired by a bright view of the bottles with colored sand. She managed to apply the kaleidoscope effect on the hair. For this purpose, each strand has to be dyed in several colors horizontally, creating a smooth transition along the entire length. You will regret having to hide this beauty under your hat.
#MACARONHAIRCOLOR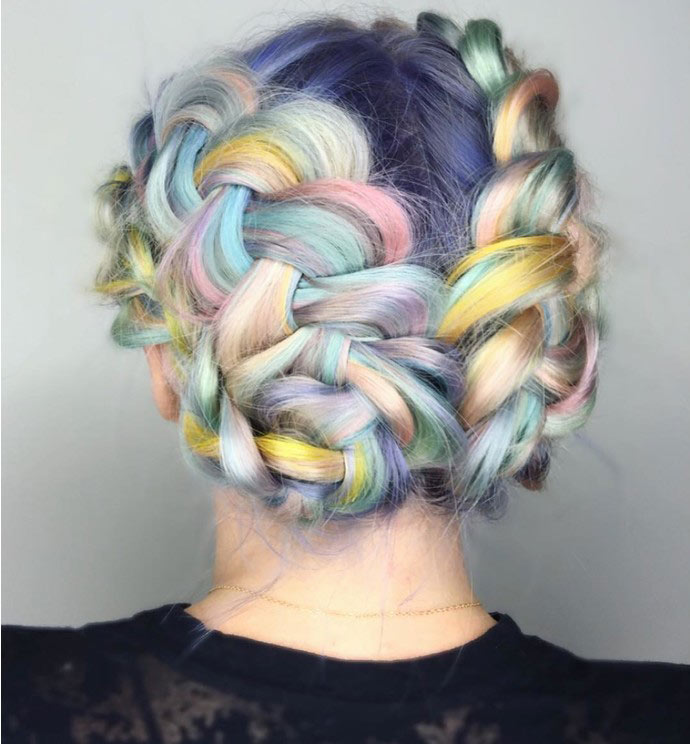 Do you like macaroons as much as we like them? If so, prove your feelings and dye your hair into the colors of Parisian Ladurée confectionery. The idea and its execution belong to Shelly Gregory, a colorist from Atelier salon in Las Vegas. She wanted to create the hair, looking and feeling as if it visited Ladurée. To realize this image, Shelley used the "sand" technique, but took pastel shades instead of acid ones. Due to this, the curls look more voluminous and romantic.
#SUNSETHAIR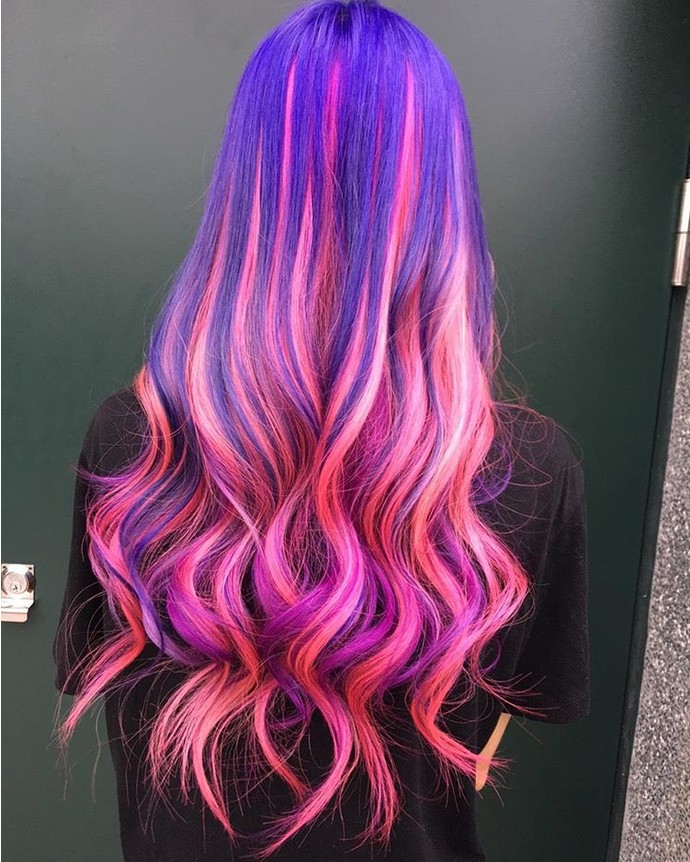 Showing photos of celebrities to your colorist is a gone trend already. Take a picture of the sunset sky over Berlin, San Francisco or Goa and send photos to the master with a request to recreate the same coloring on your tresses. You can as well do it yourself by using crayons for hair.
#COLOMBRE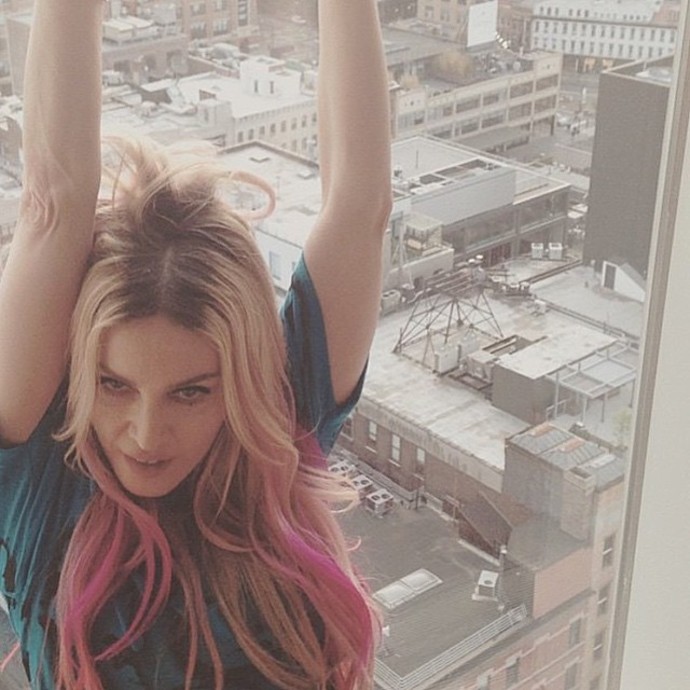 Glossy magazines trust their covers to hair colorist Daniel Moon, while Madonna and Nicole Ricci entrust him with their heads (actually, if you see a celebrity with bright hair, you can bet Moon worked with her). It was he who came up with yet another colorful option.
Colombre is a younger and more daring sister of "Ombre". Natural colors are not used for the gradual transition of color from top to bottom. Quite the opposite. Previous versions were distributed over the entire length, but in this case the upper half (from the root to the middle) is natural, and the bottom is dyed blue, pink, purple, turquoise or all of them at once.