Can one get too skinny for Hollywood? Well, they are trying to be as thin as it is ever possible, it's true, even though they may inadvertently go overboard with it! Like these stars seem to have done.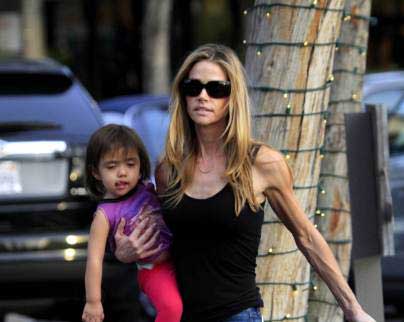 1. Denise Richards
Denise Richards' showing arms looked really skinny as she was spotted going about Los Angeles with her daughter this February. Charlie Sheen's ex, Richards is now in charge of his twins begotten with his another ex, Brooke Mueller, isn't self-conscious even if she is thin! She actually believes she is lucky to be like that. Yet, the Starship Troopers star doesn't eschew food and exercise, with pilates being her favorite way of shaping her figure.
2. LeAnn Rimes
LeAnn Rimes' 2011 picture in a red bikini shows her thin body – pound lost because of the Brandi Glanville controversy? Now she's somewhat rounder, but even with an extra few pounds on, she may well be a bit fuller. Talking to Wonderland magazine a couple of months ago she confessed she is not the one to "go to an extreme" over eating or exercising. She never minded her weight, the singer claimed, her body depends on how much stress she bore, when stressed, she could eat a lot without putting on an ounce.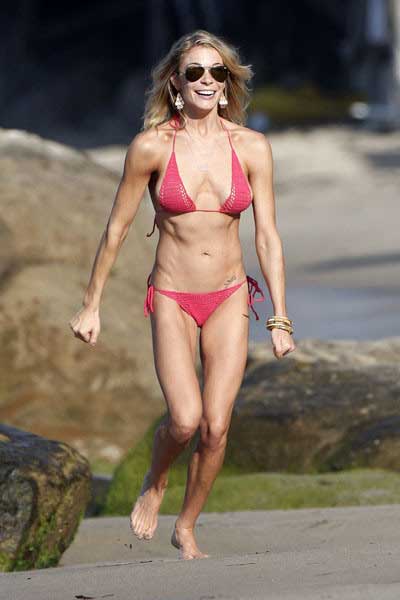 3. Selma Blair
Selma Blair's last year body was quite thin as the Anger Management star's picture revealed a somewhat emaciated-looking chest peeping from behind her cardigan. Blair was caught when walking with her son, Arthur, who rode in a toy car. It was speculated that she may have been suffering from a strain of having broken up with fashion designer Jason Bleick last fall. The actress gave vent to her anger at paparazzi on her Twitter page, but made no comment about her weight.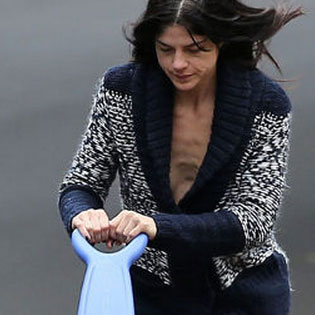 4. Rachel Zoe
Rachel Zoe has long heard reproaches for her bony frame, but she brushed them off on the grounds that she had always been like that and never put on much weight. By the same token, she doesn't regard her thinness as being immoderate. "I've never seen myself as being too thin," said the fashion stylist. Zoe gave birth to son Skylar two years ago, but it didn't do anything to give her some more weight. She believes it was so because a baby "is a constant workout."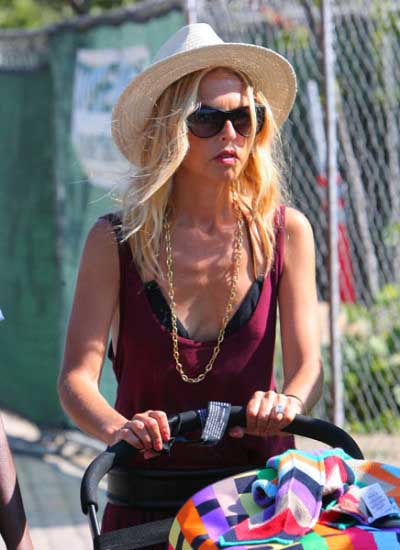 5. Macaulay Culkin
Macaulay Culkin, remembered as the Home Alone hero, appeared all skin and bone on pics last year; simultaneously, the National Enquirer gave out that heroin was slowly killing Culkin, which was immediately refuted by the actor's rep. It is believed now that Culkin has gotten over his addiction and gaining flesh.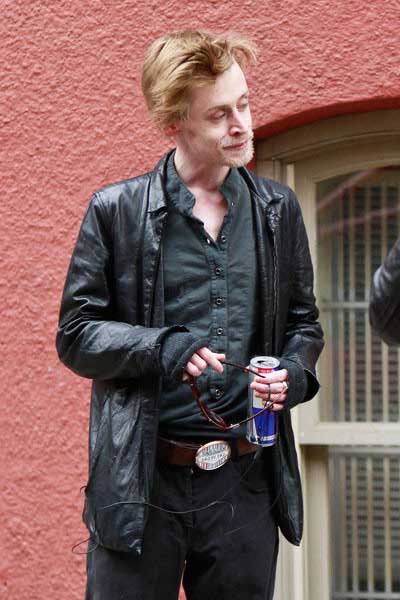 6. Sarah Jessica Parker
Sarah Jessica Parker's arms certainly lack pleasant plumpness on some of her pics, which gave rise to some biting comments, but the Sex and the City star replied her slim frame came down from her family. Parker's health credit includes a personal training system and yoga classes, so she is pretty strong no matter how thin her muscles may look!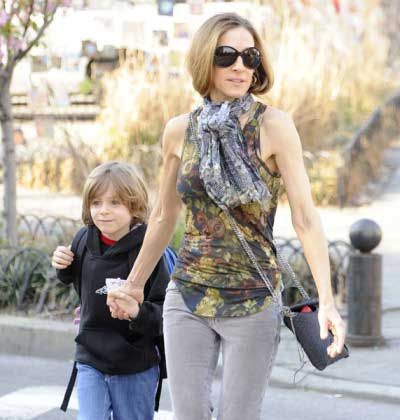 7. Nicole Richie
Nicole Richie has an anorexia history and was in for treatment in 2006, so her standing out collarbones made many people think about weight problems and triggered off rumors, as she turned up for the Valentino Fashion Show strapless this spring (as reported by Radar). Still, Richie's worst – and thinnest – days seem to be over as she opened to Glamour last year that she felt proud of her body and her attempts to come to terms with it.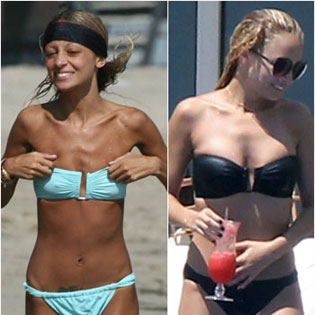 8. Keira Knightley
Keira Knightley is seldom off the hook for looking nearly anorexic. Last year it was brought up again by the Allure magazine, when Knightley had to own up to being hurt by such speculations. The Atonement star shared that, while not being anorexic, she was hesitant about her body being all right. Despite the fear of looking too bony, Knightley made a great photo shoot for Marie Claire this spring.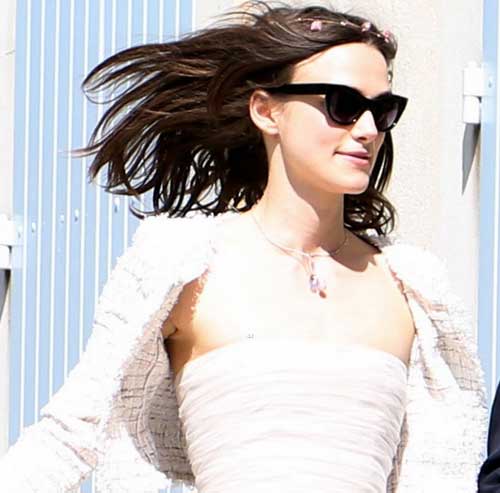 9. Lara Flynn Boyle
Lara Flynn Boyle has never been on the plump side, but her recent pictures – as reported by Radar – showed her on a park outing with her lips pouting and her legs matchstick size. Boyle, the Twin Peaks star, is not above showing off her bony legs from time to time, like when she wore a pink ballerina ensemble at the Golden Globes, tutu and all, very revealing. As of 2005, Boyle refused to discuss her weight and is unlikely to have changed her mind about that.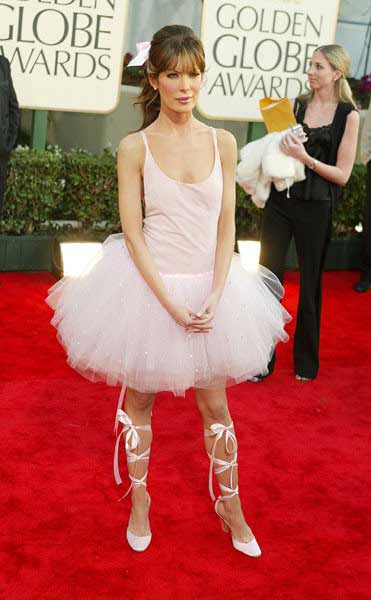 10. Janice Dickinson
Janice Dickinson is a customary sight on the beach in a bikini with all her bones sticking out. Our leading supermodel (by her own evaluation) admits being in love with her body, at the same breath calling it "a compulsive obsession." Also, Dickinson makes a point of working out and eating only organic food.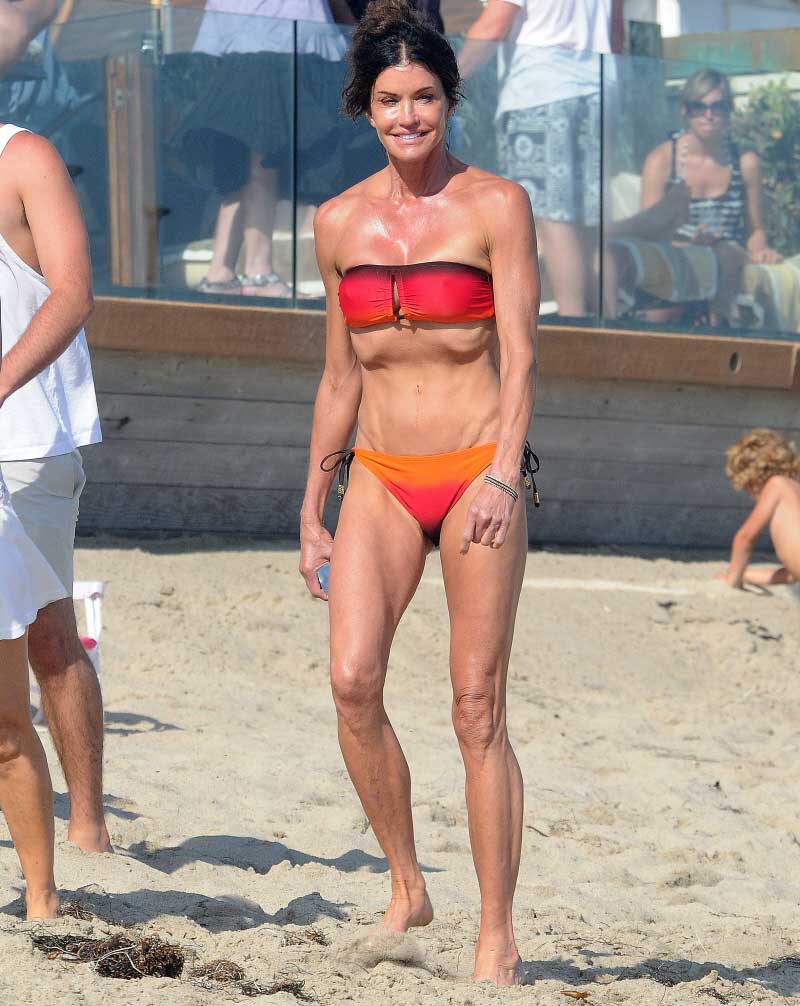 11. Taylor Momsen
Taylor Momsen is another one who puts everything down to heredity, her mother being skinny, and herself tall; the result is her appearance makes people think of starving. The Gossip Girl star assures that she eats wholesome food, but the standing question is, how much?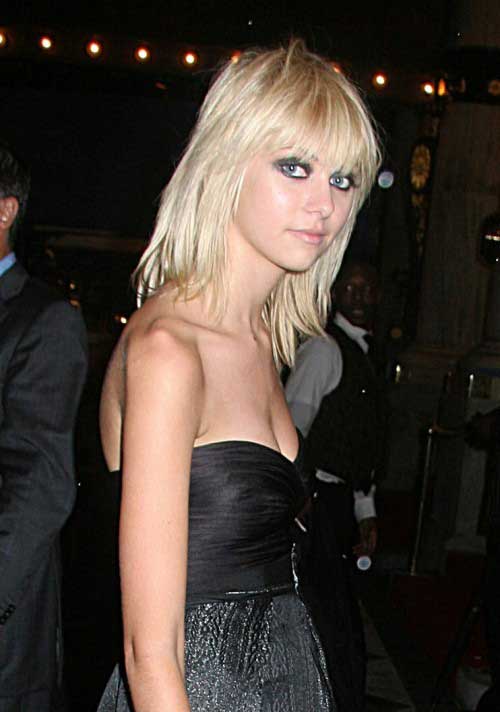 12. Kate Bosworth
Kate Bosworth's 2012 photo where she was walking with her fiancé Michael Polish, film director, dressed in tight jeans, reveal legs that do not look quite right. Bosworth can hardly be counted among regularly-living celebs, and it seems like her body were needing her care and attention. In an interview to Vogue Bosworth recounted that hurtful episodes in her life always make her lose pounds. Can it be she is so excited by her oncoming wedding?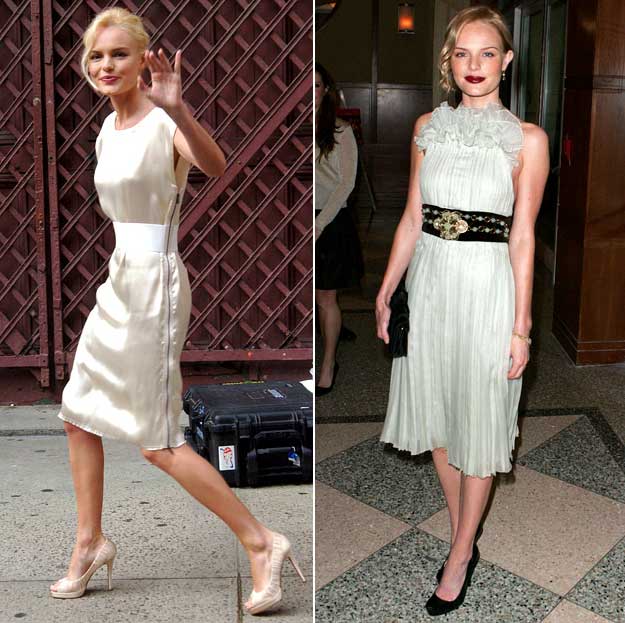 13. Kelly Ripa
Kelly Ripa, the Live co-host and mother of three kids, may well be regarded as the leader of skeleton-resembling celebs, yet Ripa insists she is not a slave to exercising and supervising her meals. Good Housekeeping reported her saying in 2012 that she wouldn't stop at partaking of something like a cheesecake if it is on the table. Nevertheless, Ripa burns it all up by going in for sports every day, and a lot of it – power yoga, cardio ballet, spinning, among others.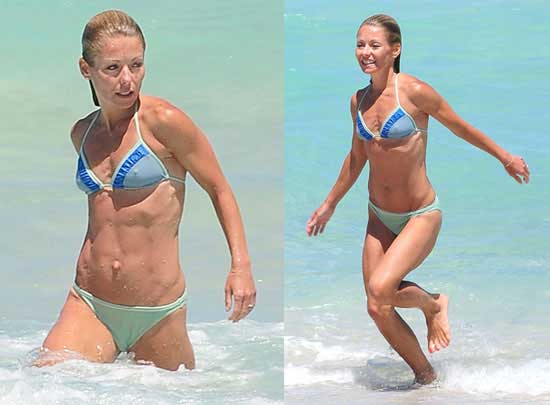 14. Bethenny Frankel
Bethenny Frankel became media's cynosure in 2010 when the talk show hostess gave birth to a girl and three weeks later was sans 30 pounds! Ever since her breakup with husband Jason Hoppy in the winter 2013 she has had that starved appearance – as if she were a walking ad for her Skinnygirl cocktails! Last year Radar quoted Dr. Fred Pescatore, diet expert, but not Frankel's personal dietitian, who stated her condition may aggravate her general health.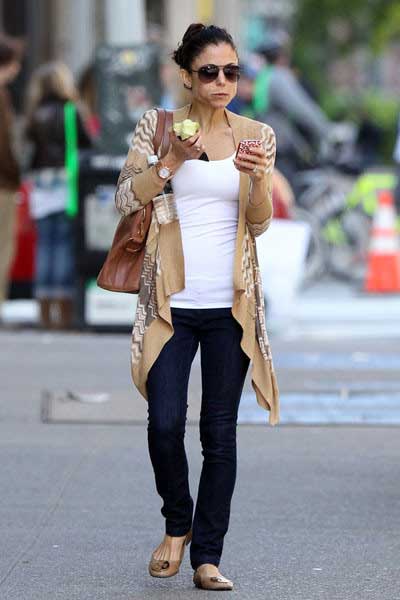 15. Victoria Beckham
Victoria Beckham spoke openly about dealing with eating disorders in her book Learning to Fly, but her appearance often caused suspicions of anorexia during later periods of her life as well. Beckham, the former Posh Spice, fashion designer, wife to soccer star David Beckham, with whom she has four children, outlined her daily details in a talk with Harper's Bazaar. Her usual meals are fruit in the morning, sushi and juice in the afternoon, and a family outing at a restaurant in the evening. Does the problem lie in sleep? For Beckham is so involved in her business that she sleeps no longer than six hours per night – and no idling away her mornings for the last 20 years!