Italian designer duo Dolce&Gabbana have been recently sentenced to prison for tax evasion, but it does not mean that they have urgently abandoned their activity. On the contrary, the brand was rather quick to present the new advertising campaign of the men's collection for the fall-winter season. However, the main roles in it went to beautiful ladies like Bianca Balti and Monica Bellucci, and not to men.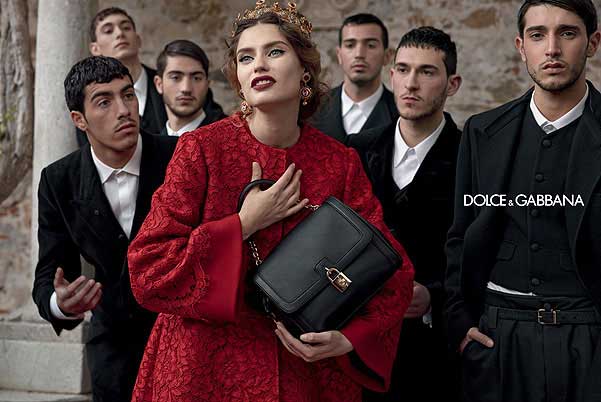 We cannot imagine a promotional campaign by Dolce&Gabbana without these fair ladies, as well as without adventure stories about the emotional Sicilians, repeatedly communicated by the designers through pictures.
The new photos were no exception. Against the male background, the ladies (models Andreea Diaconu and Kate King also participated in the photo shoot) demonstrated all the facets of senses, exaggerated in a unique Italian way, but without losing grace and glamor.