Keira Knightley got married over the weekend. The celebration was quite restrained, but that did not stop the actress from putting on a designer dress. Keira had her wedding dress made by the Rodarte brand. There is nothing surprising about it – designers and celebrities always get along well. Celebrities appear in the dresses of their favorite brands at the red carpet events, and when it comes to the most solemn day – the wedding – they cannot manage without the help of their friends, fashion designers. We present a selection of wedding dresses created by the stars' most famous designers.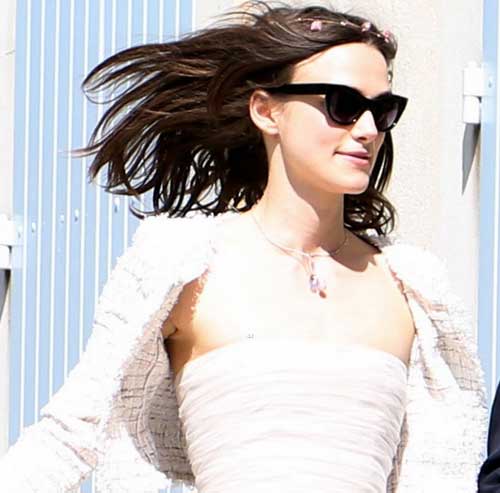 1. Keira Knightley
Having appeared in a Rodarte dress, Keira surprised everyone very much. Everybody expected her to be dressed in the creation of Karl Lagerfeld. But she chose to wear a dress by Sisters Mallivi. In addition, the dress was not new. The actress appeared in it at a party in 2008.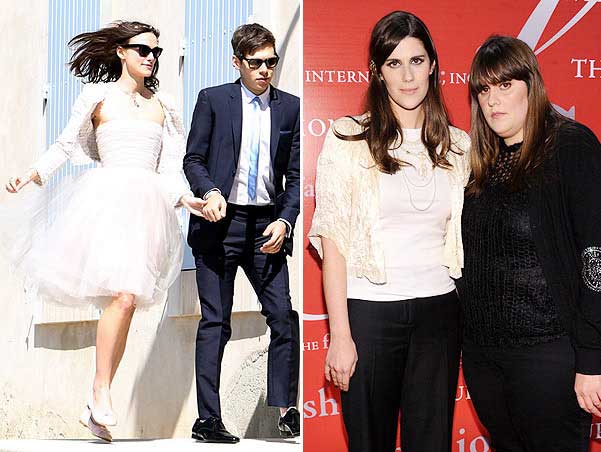 2. Natalie Portman
Another friend of the Mallivi sisters is Natalie Portman. Of course, she would ask them to create her wedding dress. It turned out pretty concise, but no less feminine because of that.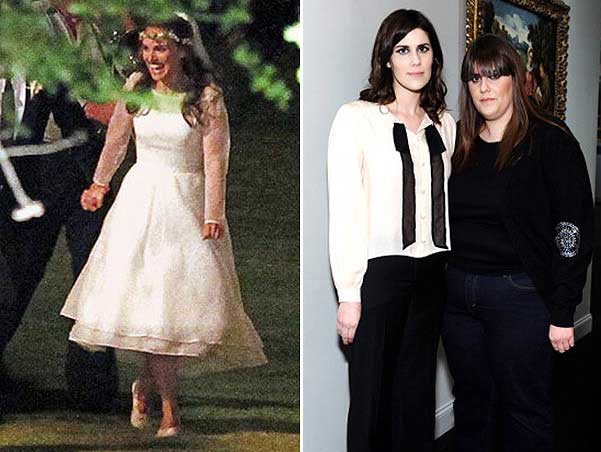 3. The Duchess of Cambridge
Duchess Catherine's dress has already gone down in history as one of the most beautiful wedding dresses of the royalty, standing in line with Grace Kelly's dress. A luxurious gown with lace sleeves and a long train was created for Catherine by Sarah Burton, creative director at Alexander McQueen.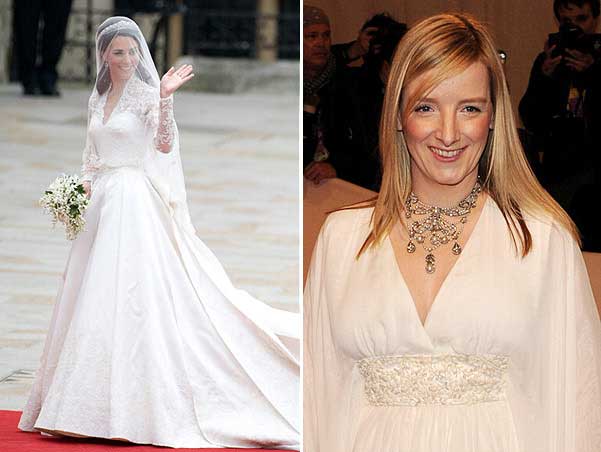 4. Margherita Missoni
The heiress to the founders of the famous Missoni brand got married last year in two dresses. The first dress for the main ceremony was created by Giambattista Valli. The second dress was designed by the Missoni fashion house.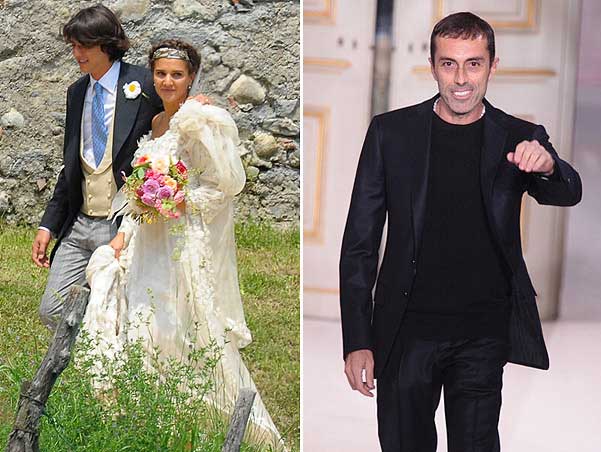 5. Jessica Biel
Giambattista Valli dressed up yet another famous bride – Jessica Biel – in October 2012, when she got married with Justin Timberlake. He connected the classic style with a non-standard pink color, which is trendy now.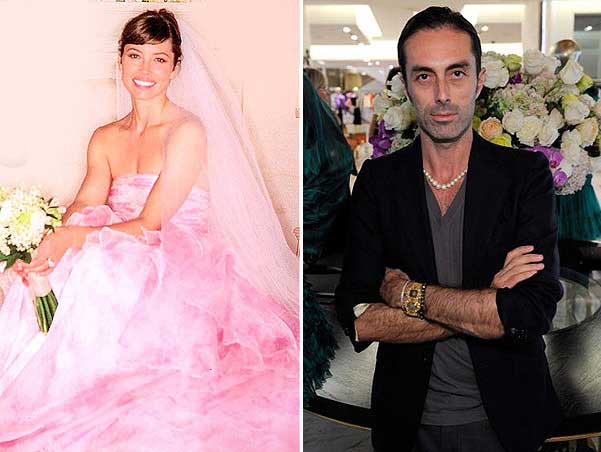 6. Anne Hathaway
Anne Hathaway has long been friends with designer Valentino Garavani and often appears in his clothes. Before the wedding, he sewed a very tender dress for his friend. It had a layered tulle skirt and touching bare shoulders.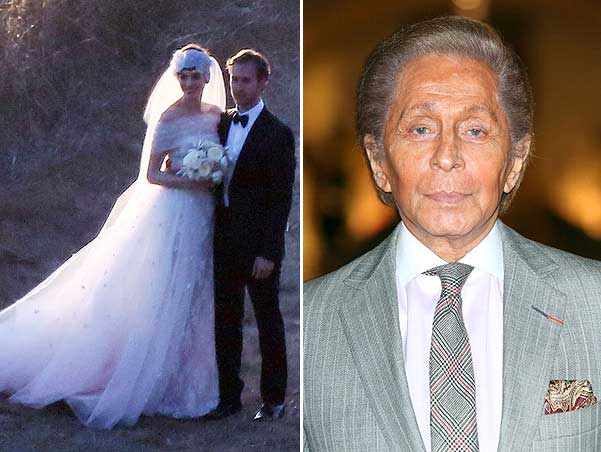 7. Kate Moss
Kate Moss has surprised everyone not only with her marriage to musician Jamie Hince, but with the choice of the dress designer as well. She entrusted it to John Galliano, who was in hot water with the public at that time. He created an outfit for her, which harmoniously combined modesty and sexuality.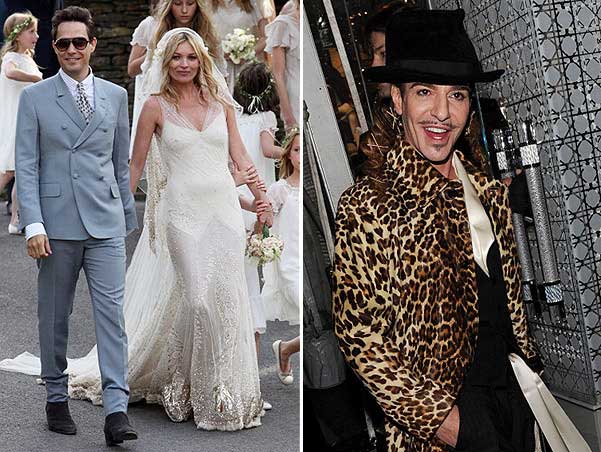 8. Gwen Stefani
When being the creative director of Christian Dior, Galliano made a dress for Gwen Stefani. In this dress, she got married in 2002. This case was the testimony of the designer's theatrical nature. The white color turned into the cherry color from top to bottom of the dress due to degrade effect.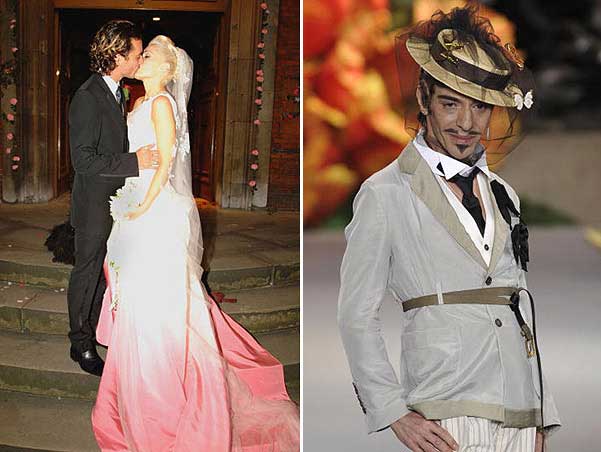 9. Drew Barrymore
A wedding dress for Drew Barrymore was designed by Karl Lagerfeld. Drew was getting married, when she was in a family way, and the outfit ideally emphasized her rounded tummy.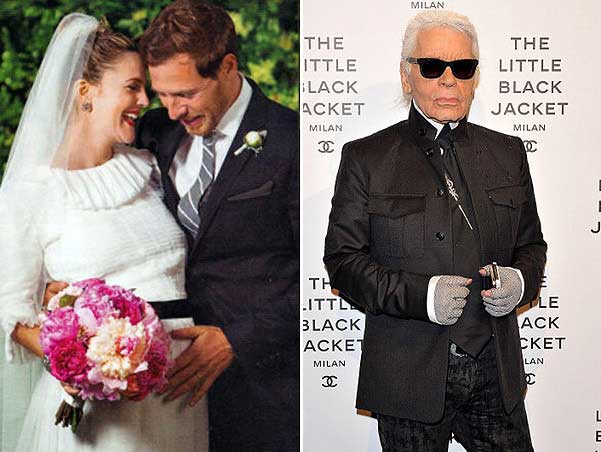 10. Fergie
Domenico Dolce and Steffano Gabbana joined their efforts when creating a wedding dress for Fergie. The two Sicilians outlined the singer's very beautiful figure with a fitting dress of the "Mermaid" style.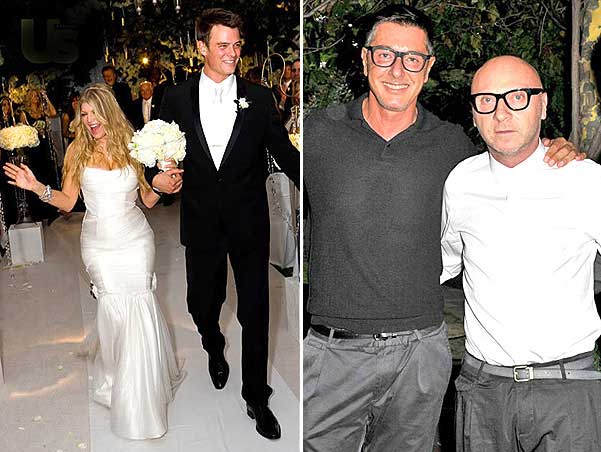 11. Ivanka Trump
Vera Wang is one of the most famous wedding designers. Celebrities resort to her help very often, and Ivanka Trump was one of Vera Wang's famous clients in 2009.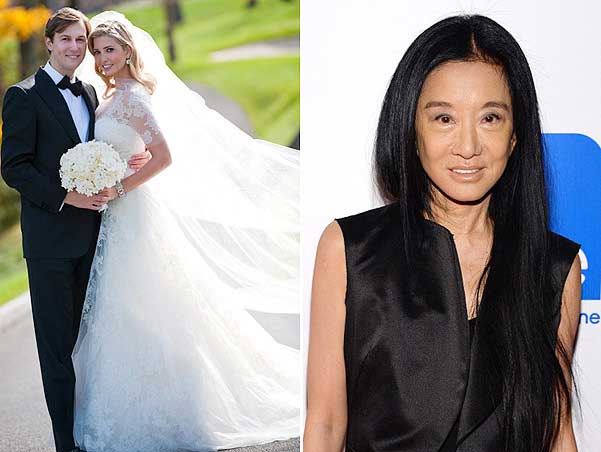 12. Reese Witherspoon
Before her wedding, Reese Witherspoon decided to recall her character from the Legally Blonde movie and selected an outfit in soft pink colors. It was created by designer Monique Lhuillier.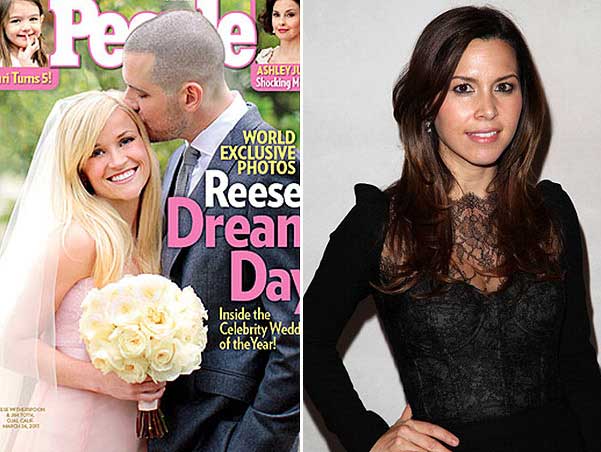 13. Jenna Dewan-Tatum
Jenna Dewan-Tatum selected a wedding dress created by Reem Acra. It was marked by a sophisticated decor and a rich finish.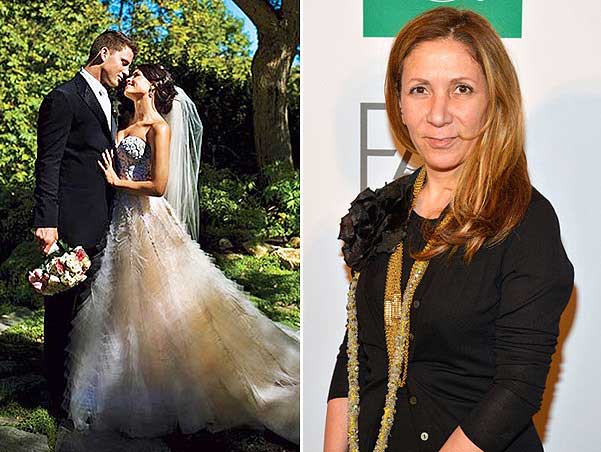 14. Princess Stéphanie of Monaco
Almost every dress by Elie Saab looks wonderful at the altar. The creations of the Lebanese designer are loved not only by the stars, but also the royals. It was his dress that Princess Stéphanie, the heiress to the throne of Prince Guillaume of Luxembourg, chose when she was a bride.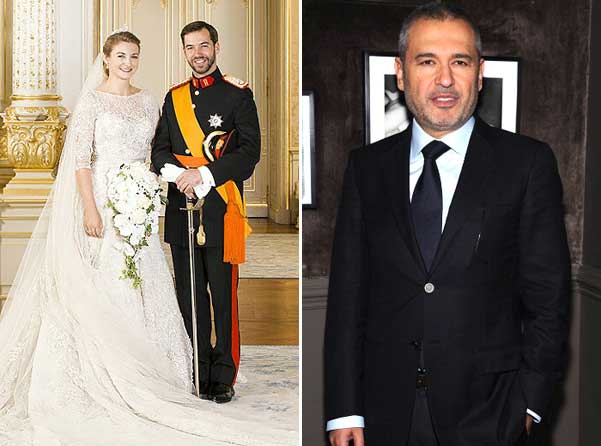 15. Portia de Rossi
In 2008, Zac Posen came up with all the outfits for the wedding of Ellen DeGeneres and Portia De Rossi. For Ellen he created a white wedding costume, and for Portia there was a dress with a fluffy skirt and an open back top.