Let us remind that Reebok has been accused of the fact that its new sneakers with the effect of muscle training have failed to satisfy the consumers. The company was obliged to pay 25 million dollars to the unhappy customers. However, Reebok insists that the new EasyTone technology "works" and initiates the relaunch of the new product.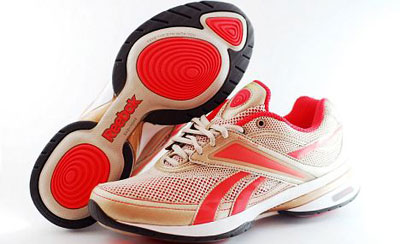 Reebok representatives say that the company disagrees with the allegations against it since "the majority of customers are satisfied with EasyTone footwear". Reebok representatives claim that "the overwhelming majority of responses about EasyTone were ecstatic". Therefore, Reebok continues to develop the idea of toning shoes.
For instance, Kim Kardashian was among the most enthusiastic clients. She wrote in her blog that it was difficult to believe how the footwear worked. It made her find balance, like a ball. Kim was one of the first celebrities, who supported the launch of the new product in 2009.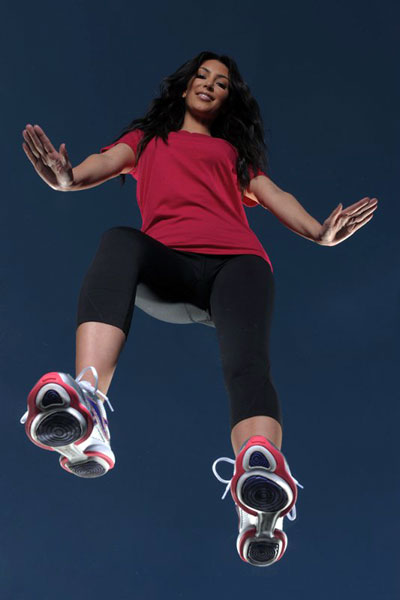 Reebok is looking forward to the future success of the second updated line of EasyTone sneakers. According to the statistics, the main consumers of these sneakers are women (approximately 85%). Reebok expects an increasing interest in toning sneakers in relation to two sporting events next year, Euro-2012 and the Summer Olympics in London. After such huge events, a massive interest in sports clothing and footwear grows significantly.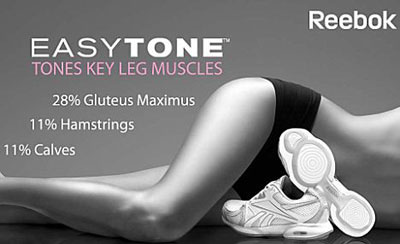 But we prefer not to repeat the advertisement of Reebok (given in the picture), since all the figures stated there are recognized as false.