Iris Apfel is a famous American, a business lady, a designer of furnishings, and a style icon. Born in 1921, she is still considered one of the most stylish women in the USA.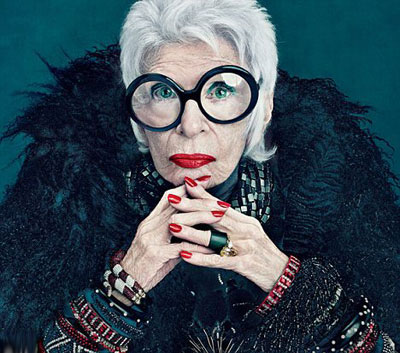 The MAC company traditionally makes a surprising choice of new faces for cooperation. Its makeup used to be advertised by provocative men, lesbians and gays. And now, a line presented by the 90-year-old Iris Apfel will appear.
The collection from Iris will be on sale from January 5, 2012. The product is surely intended not only for elderly women, although the main premiere took place at Fabulousat60.com.
The new line includes bright shades of lipstick, restricted nail polish and clear colors of shadows (20 products in total). The creators of the collection say that the chosen colors have been inspired by the style of Iris Apfel.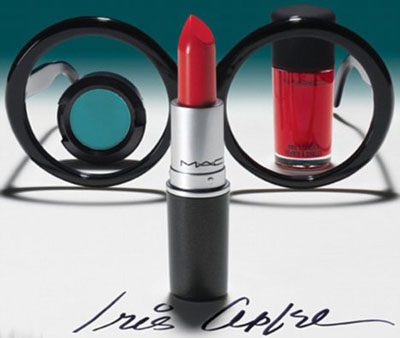 The colors in the collection are named after birds. For example, there is "the pink pigeon", "the brilliant pigeon", or "the scarlet ibis". The prices for the collection products range from 14 to 23 dollars.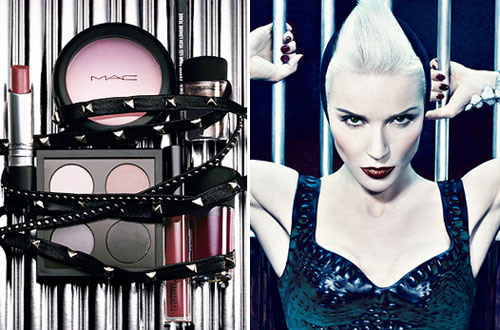 Despite the fact that the shadows from the collection and the advertising image itself are bright and vibrant, Iris herself prefers more restrained and muted tones in her normal life.
Interestingly, Mrs. Apfel admitted in an interview that she did not live up to date, and she had to be "somewhere in the Middle Ages, in the seventeenth century". And she also said in the same interview that most young people today look horrible, and celebrities look even worse. One can only wonder if they will look better with her collection?