Ashton Kutcher's pleasure stay in Italy for Christmas was shared with his new girlfriend – although according to some sources this relationship is anything but new, for they knew one another before he and his wife Demi Moore broke up last month.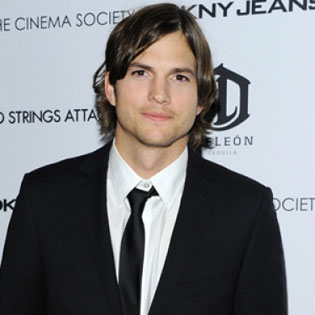 Photographed exclusively for Us Weekly as they gazed at Italian sights and walking around the Leaning Tower in Pisa, the woman with Kutcher, 33, is screenwriter Lorene Scafaria – who threw over her date actor Adam Brody for his sake.
In Pisa the couple shacked up in a private apartment and drove about in a Porsche Carrera Sports 2011. On Christmas Eve they enjoyed a romantic lunch at Pizzeria Trattoria Toscana for which Kutcher paid, as told by witness Alex Thorpe. They were holding hands while eating spaghetti, he recounted to Us.
Kutcher actually posted a photo of himself in the company of Scafaria and Matt Mazzant, his business partner, referring to his stay as a "Roman holiday with homies."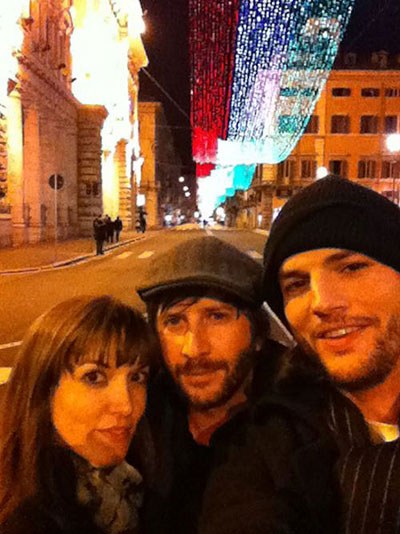 Demi Moore opted for a family holiday and spent Christmas in Parrot Cay with her daughter Rumer Willis. An insider said she was getting by fine, looking forward to the coming year promising the release of her projects like the Lifetime show where she was executive producer. The actress, 49, is all for divorce after Kutcher's alleged cheating with Sara Leal, 22, as she announced last month.
Kutcher and Scafaria's meeting goes back to February 2011 during the casting for the film Seeking a Friend for the End of the World written by the scriptwriter, 33. It was not Kutcher but Steve Carell who landed the role, but a source affirms that their romance stemmed from the first meeting – while each of them was in another relationship.
This was Kutcher and Scafaria's second get-together after their December weekend at Yellowstone Club ski resort, Montana, where they went for shuffle- and snowboarding.
Meanwhile, the reps for the actor and the scriptwriter keep saying there's no love affair going on and the two just enjoy friendship time.