The next convenient thing for those who like to work out to music after having a band playing for you is to own the takeMS MEM-P3 player. While you will be putting your all into exercising, it will set the right rhythm to your heartbeat – and take care after itself.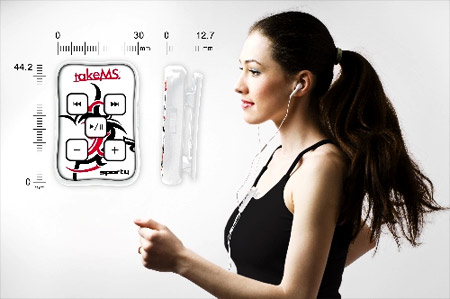 The new takeMS MEM-P3 player is small and handy. With its size of 44,2x30x12,7mm and weight of 12 grams it is credibly the lightest gadget in this world that can be worn wherever it is most convenient for your current workout. It is flexible and designed expressly to withstand some rough treatment and keep delivering.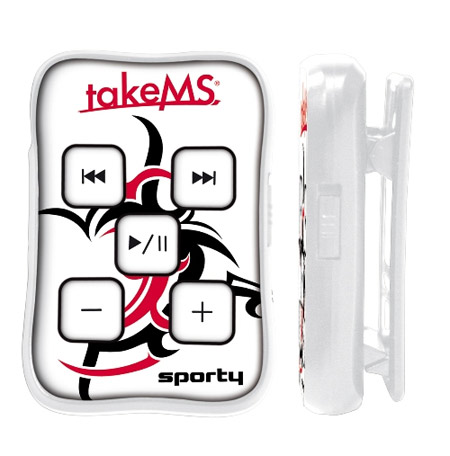 You will never have to skip a breath while trying to get your controls right – the device's five keys will understand your wishes almost on an intuitive basis. The resuming function will play along with your breaks and set the same beat once you've snapped out of your breather. So if you are thinking of bringing in just the right amount of musical incentive to your sports, the takeMS MEM-P3 player is here to give you a shove in this direction. Its lithium battery will empower you for up to 6 hours of exercising in a row.
Both MP3 and WMA are supported. MEM-P3 is compatible with Windows 2000/XP and Windows Vista and you can recharge it by connecting it to the USB port. Choose a 2 or a 4GB model in accordance with your music preferences and the size of your files.
Source of the images: takems.com.