The Be Delicious line opens the door to spring to hail the wake-up of nature and meet the blooming beauty of early flowers and gorgeous scents. The line enters this spring with a radiant freshness of Be Delicious Fresh Blossom, an innocent, vibrant and intensely feminine fragrance, launched by Donna Karan as a flanker to The Apple Blossom. Now the apple is embodied in the smell of tender and sweet flowers.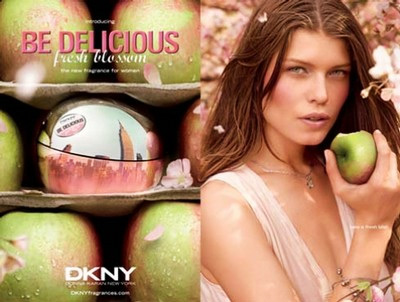 Sheer and soft, Be Delicious Fresh Blossom touches the skin with sparkling splashes of grapefruit, amber drops of sun-kissed apricot, moving bouquet of wood flowers, and silky blond wood. Meet first spring breezes with Fresh Blossom! It is limited edition. Composition: Grapefruit, cassis, apricot, muguet, rose petals, jasmine, blond wood, and skin accords.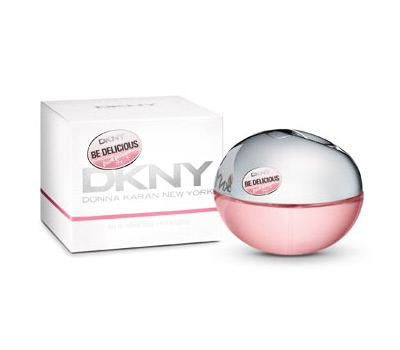 This fresh fragrance is perfect for warm spring, and softly pink bottle will look great on your dressing table.
Source of the images: haniepanie.blogg.se, theperfumeshop.com.