The new square USB hub, a convenient thing to connect four gadgets to your laptop on the go and to be easily carried about in your purse, has been made with an unexpectedly engaging design in four color combinations.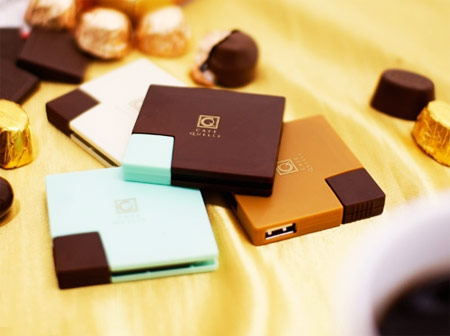 Chocolate brown being predominant, the things are strangely evocative of milk chocolate bars, or at least produce a tasty impression. And they certainly bestow some small distinction to your workplace.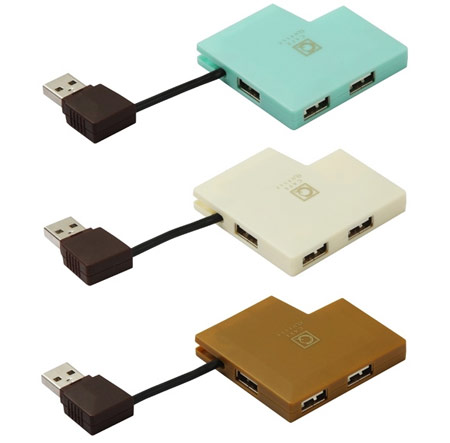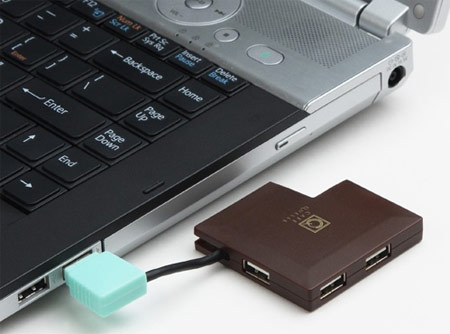 They go for the price of $39.99 which is quite in keeping with the handiness and cuteness.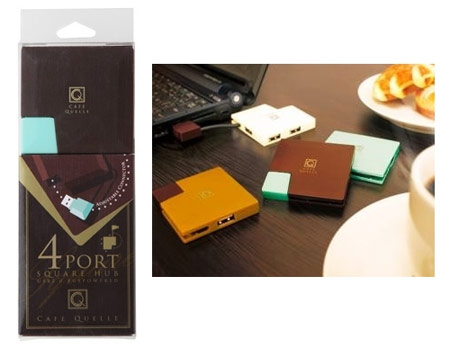 Source of the images: ladiesgadgets.com.