The sci-fi age has already begun – judging by the number of super gadgets that manifest boundless informative capacities, are small and handy and look eminently innocuous! The new Bluetooth headset is designed along these lines and flaunts an undoubtedly sci-fi name the Orb.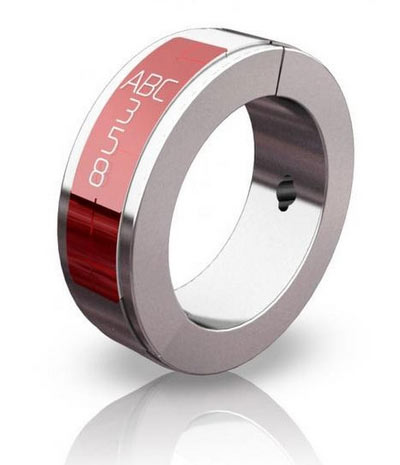 To begin with what you see is a sophisticated modern-style silver ring that proffers features like showing caller ID, calendar data and voice-to-text info. The Deluxe model will be fitted with an easy-to-read FOLED display, which stands for flexible organic light emitting diode.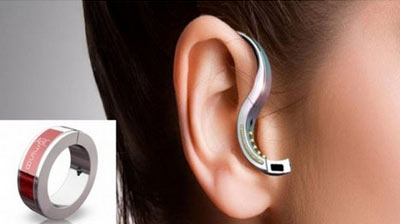 When you need to use it in its proper capacity, you take it off and activate it by breaking the ring into an S-shaped snaky object that can be comfortably fitted on your ear.
We owe this flash of sheer sci-fi genius to the cooperation between Hybra Advance Technology Inc. and AbsolutelyNew Inc., that are preparing the Orb for release next year in two editions – sans display (base version) to be retailed at $129, out in January, and with the FOLED display (Deluxe), out in April, retail price $175.
Source of the images: popgadget.net.