Project Runway has all but gotten Heidi Klum to undress completely for its ad campaign! There are still final stages to complete, like signing off on the final set of pics and the release, but, according to the Hollywood Reporter, it's all agreed upon, and the rest is just a question of time.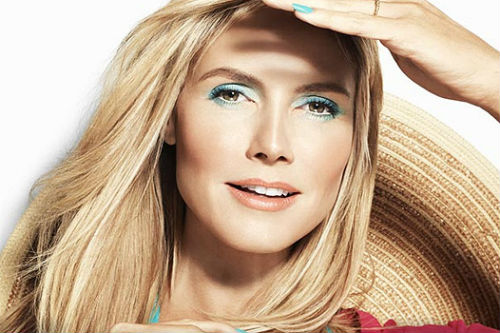 The ninth season of Project Runway starts off on Lifetime later this summer – now to be promoted by the supermodel with not a stitch on, in pursuance of the network's attempt to reach out for a better and more erotic image of the contemporary woman.
Nancy Dubuc, the network's president and general manager, as reported by THR, said that they expect Klum, 38, to embody their idea of a modern woman who is "brazen, strong, confident and sexy."
Klum is married to British singer Seal by whom she has four children.
Source of the image: Popcrunch.