The hottest color blocking trend has entered our lives this spring fast and loud. This trend features combinations of large blocks of color (for example, blouse+skirt, pants+blazer), no prints, but colors are to be the most vivid and sometimes can match in tone.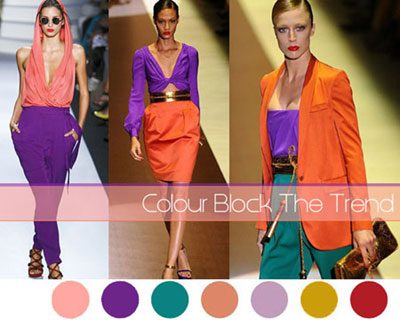 The trendiest color block combinations are:
Orange+ Purple
Orange + Fuchsia or Magenta
Blue + Green
Blue + Blue
The key aspect of the trend is that the blocks of color are to be sufficiently large.
However, any new fashion trend never exists in vacuum, but rather it usually spills into accessories and makeup trends. The world of accessories has also welcomed the idea of combining local bright colors. The trendy color pairs can be extended to the combination of shoes+ bag.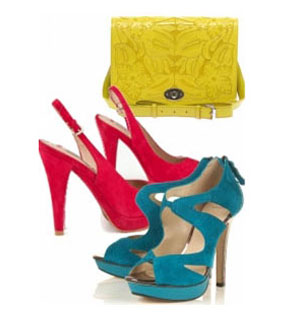 The makeup artists are not ignoring this trend either. The color block trend was already part of the nail fashion last year, when the hottest trend was to paint each fingernail into a different color. Lips makeup is currently welcoming this trend as well.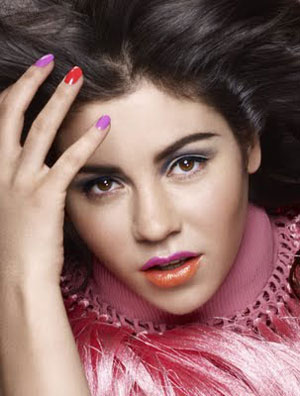 Note, that while nail polish lasts quite some time, you will probably need a good primer in order to keep the color on your lips longer. Plus… you will need to keep your mouth open?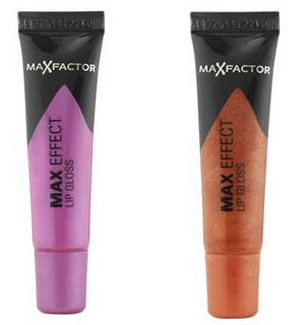 Source of the image: Ministryoffashion, Becomegorgeous.