A store assistant, who normally sings while going about her duties, could have become a victim of hardline advocates of intellectual rights. The heroine of this story, Sandra Burt, 56, who lives in Clackmannanshire, Ireland, works at A&T Food store. Some time ago, the women received a stark warning from Performing Right Society (PRS) that collects loyalties for public performance of music, according to BBC.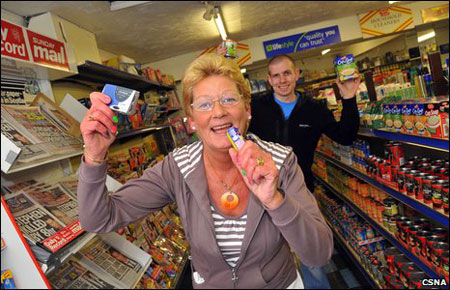 Earlier this year, the PRS contacted the owner of A&T Food offering him to buy a license that gives the right to play a radio when customers are about. The owner didn't want extra expenses and banned the use of radio inside his store. It was the moment when Mrs. Burt, who is a big Rolling Stones fan, started to sing as she worked.
She says, "I would start to sing to myself when I was stacking the shelves just to keep me happy because it was very quiet without the radio". "When I heard that the PRS said I would be prosecuted for not having a performance licence, I thought it was a joke and started laughing".
Mrs. Burt could not stop herself from singing even when the copyright advocates threatened her with a fine of several thousand pounds. The singing store assistant said, "They would need to put a plaster over my mouth to get me to stop, I can't help it".
As information about the claims leaked into local press, causing a great deal of indignation, the PRS staff contacted Mrs. Burt to apologize. The woman received a bunch of flowers recently with a note in which the PRS admitted their fault and apologized for any distress they may have caused.
Source of the image: news.bbc.co.uk.