As of July current year, six schools in Oxfordshire, England, are to take part in the initiative allowing schoolgirls aged 11 years and older to text to their school nurse for emergency contraception. This scheme has already drawn criticism from many experts whose point is that availability of contraception can boost sexual activity among teenagers.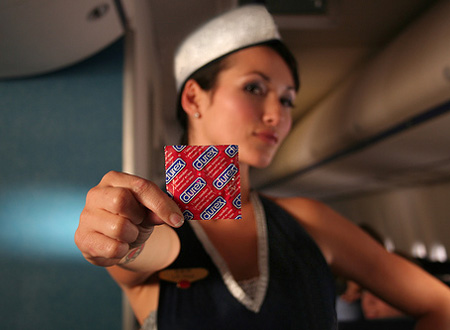 When developing the project, its authors – Oxfordshire County Council and the Oxfordshire Primary Care Trust – were driven by the desire to help sexually active schoolgirls to avoid unwanted pregnancy. According to the authors, the practice of sending text messages to school nurses will greatly help health specialists to build contacts with teenagers who are naturally shy to unburden such problems to doctors and pharmacists.
In this connection it's noteworthy that Oxfordshire saw a 10% rise in the number of pregnancies among girls under 18 years of age over the recent years. Notably, in 2006, there were 320 cases of teenage pregnancies while 2007 record advanced to 350.
At the same time, Oxfordshire County Council's initiative raised concerns among some family and religious groups. Antagonists argue that the scheme will make things even worse because more readily available emergency contraception can only encourage teenage sexual activity.
In response, experts at the Oxfordshire Primary Care Trust promised to carefully analyze every request for emergency contraception.
Source of the image: flickr.com/photos/fisserman.