It all started as a joke. The Canadian branch of Pizza Hut restaurants has decided to attract attention through active work in social networks. One of the contests, sponsored by Facebook in August, was intended to create a name for a non-existent Pizza Hut fragrance.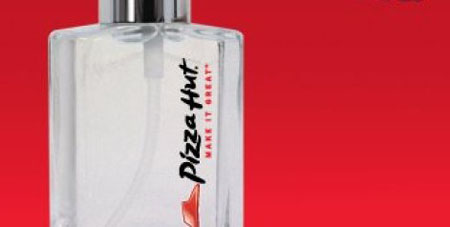 So many people reacted to the idea that the Pizza Hut advertisers were forced to treat the issue seriously and perhaps produce their fragrance. And when the number of visitors to the Canada Pizza Hut page in Facebook exceeded 100 thousand, they did that.
As a result, the new fragrance got a predictable name Pizza Hut, and it really smells like a freshly baked pizza in the typical carton box. The most devoted fans of the Canadian branch of Pizza Hut restaurants received a copy of the new product.
This is not the first fragrance that smells like some goods. Not long ago, the public was presented with the fragrance imitating the smell of a new Apple computer. However, its inventors are not related to this leading computer company, they are just fans of the brand. The fragrance was presented at the perfume exhibition.