Lancome came up with the first vibrating primer that makes your eyelashes look as if they have grown overnight. The product is called the Oscillation Powerbooster; it effects 7,000 micro-vibrations per minute that produces a formula coat for the lashes up to 360 degrees.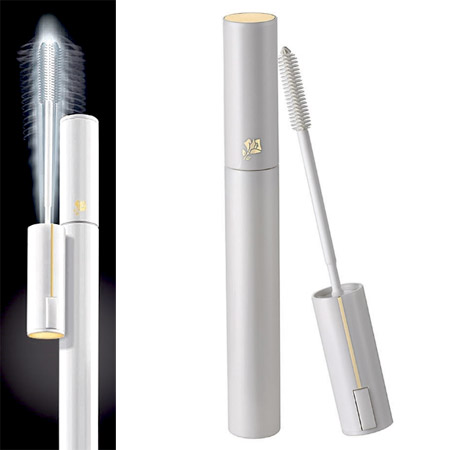 It is intended to build up a base for mascara. When you are about to apply the mascara your eyelashes have been separated and become smoother which ensures a better spread of the stuff.
In a week your eyelashes will take on a lush look and the finish becomes more durable.
Oscillation Powerbooster is developed on the base of the Crescentia Complex and includes the Arginine amino acid, Madecassocidea plant extract, Ceramid R, vitamins and oils for conditioning. It will cost you $39.
Source of the images: ladiesgadgets.com.