The new USB Flash Drive from Brando goes a way farther than a common flash drive. Apart from serving as a standard USB 2.0 flash memory drive it contains a watch, and the design decorated with beautiful white crystals makes it a perfect women's adornment that will look just fine around your neck! The weight of 41 grams and the dimensions (25 x 45 x 12 mm) are tailored for a comfortable necklace.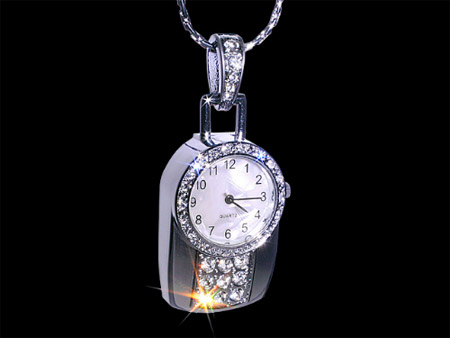 It goes for either $22, $24 or $35 depending on your choice of capacity – 2GB, 4GB or 8GB.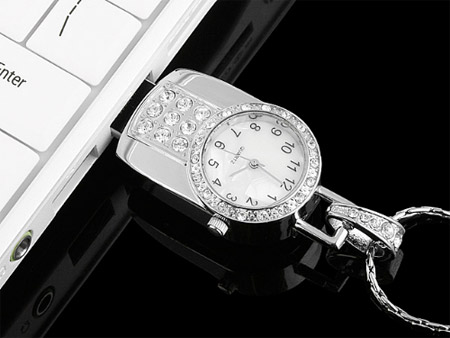 The USB Jewel Watch Necklace Flash Drive is absolutely plug-and-play and compatible with all existing operating systems.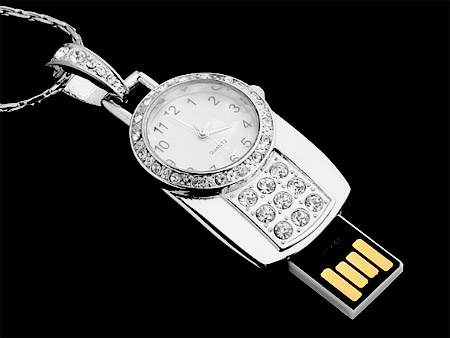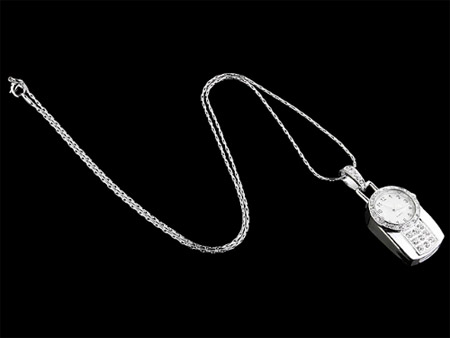 Source of the images: ladiesgadgets.com.