Distanced apart, Ryan Reynolds, 34, and Scarlett Johansson, 26, found they were unable to maintain the bond – no matter how hard they tried.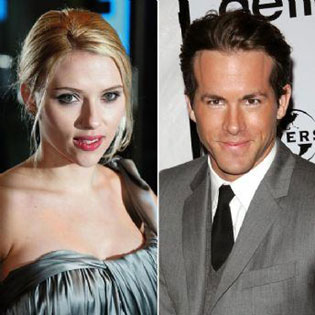 PEOPLE got the whole story of their attempts to save their relationship from a source close to the Two Guys and a Girl star. According to the story, Johansson was the one to suffer most from the separation, and Reynolds did everything he could to bridge the gap. "And then it got to the point where it was just, if it's not working, it's not working," the source concluded.
Also, the 8 year age difference may have had something to do with the way the situation evolved – their methods of dealing with it were worlds apart. The Canadian, being the more mature of the two, took it upon himself to call it a day.
The source says the divorce was a recent decision as the final attempt to prevent their relationship from being spoiled by mounting problems. It will save them from unnecessary drama, cheating and maybe worse things and keep the love that is there intact – for they still cherish feelings for each other.
Another source spills that Reynolds believes it would be better if it were his wife who will file for divorce.
While the Canadian hopes that it is a decision that will help them stay "happy and healthy in the long run", the wound from the separation will take some time to heal, and both of them are sad that things should have turned this way.
The rumors that link Reynolds' name with that of his costar Blake Lively received no confirmation from his circle. Reynolds' friends claim there are no intimate feelings involved.
Source of the image: Epk.