This Christmas may arrive to find the practice of re-gifting presents growing while people are attempting to save money during the expensive festive season. So the gifts we are going to receive have a higher chance to have been someone else's present – even re-wrapped in gaily-colored paper that was used to wrap our gifts last year.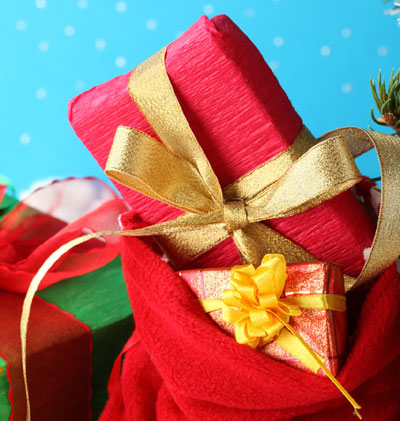 More people may try to keep in mind to go softly with the wrapping paper when unwrapping their Christmas gifts knowing that they will need it again… Such are the findings of a survey embracing 1,000 people awaiting the coming of Christmas conducted by AnyJunk.
Almost three quarters of the shoppers polled admitted to giving away their unwanted presents from last year; more than half say they have last year's festive paper stored away for using it this Christmas time.
Nearly a quarter of the people send Xmas cards no more, the survey showed.
"It was a surprise to learn," was the comment from AnyJunk's spokesperson. The recycling campaign that people obviously take hints from was hardly meant to include times like Yuletide, was it?
Source of the image: Photl.