Russell Armstrong, a 47-year-old star of Real Housewives of Beverly Hills, may be found owing his life to the reality show and its hidden aspects as the circumstances of his untimely death are being investigated. On Monday night he was discovered hanged in Beverly Hills – an apparent suicide with causes unknown. But it is widely speculated that he could have been pushed to it by a book revealing facts behind the show.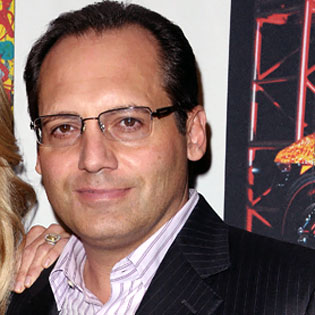 As RadarOnline had exclusively from various sources connected with the deceased, Russell had been greatly worried over the news that a tell-all book was in preparation exposing the secrets of his sex life. Rumors had it that his former girlfriends and partners went on the record and dragged out many a grisly detail about his sexual preferences.
Russell, people close to him are inclined to think, had every reason to believe that the book will reveal his indiscretions which may be construed as deviant behavior. The source said that he "was really upset about it" and many of his friends spoke of the impending book as of the last straw that may have precipitated the tragedy.
It has already been reported earlier by RadarOnline, Russell told his pal Tom Vickers that reality TV has the power to destroy a man's life, and it wreaked havoc on his.
Source of the image: Stoopidhousewives.