Robert Pattinson and Kristen Stewart keep surprising us. In the fall, the last part of the famous Twilight saga will come to screen, and the actors do not even want to think about the premiere because they would have to meet in public after extensive scandals over Kristen's cheating.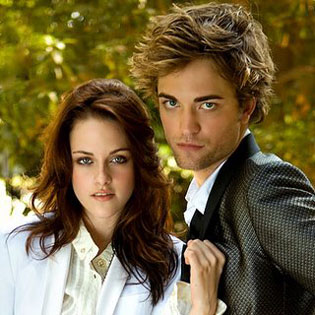 We would remind you that after Kristen's official confession of her betrayal with director Rupert Sanders, Robert could not live with her under one roof. He packed up and left their love nest. Pattinson is now living in a hotel and spends most of his free time playing computer games.
After Rob's departure, Kristen, too, could not stay at their common home, and left it the following day.
Now, new details from Stewart and Pattinson's life are clarified. It turns out the actor was planning to propose to his beloved soon. According to an insider, Robert was more than serious:
"Robert hoped to marry Kristen and was making preparations to spring a proposal before she admitted cheating."
But now the actor does not even want to talk to the cheater. However Rob intends to have a "man to man" chat with his "offender" Rupert Sanders and find out how serious their affair can be considered. At the same time Pattinson admits that he feels betrayed twice, because he was on friendly terms with Rupert, and the actor trusted him.
Sanders' wife's brother – Leopold Ross – added fuel to the fire. According to him, Rupert and Kristen's affair was not fleeting – they began to meet secretly during the shooting of the second part of Snow White and the Hunter.
Liberty Ross, on the contrary, does not believe it. She said his relationship with Kristen was a passing flirtation and she wants to give Rupert a second chance. Judging by the husband's official apology, he doesn't mind taking advantage of her kindness.
Recently, one more juicy detail appeared in the confused Rob-Kristen matter. According to some sources, the actress cheated on Pattinson … because of jealousy. Some insiders say that Stewart was jealous of Rob's friendship with his colleague in the film Remember Me – the Australian actress Emilie de Ravin.
Another source close to the actors, said:
"[Kristen] found it difficult to cope with Rob being close friends with another woman. As their friendship grew, she became more envious to the point that she would be very upset. They struck up their friendship when they were working away in New York and Kristen was still living in Los Angeles. "
Despite a close friendship, Robert did not give a reason to doubt his fidelity, and the source agrees:
"Nothing romantic ever happened between them, but it didn't make Kristen feel any better about them being so close. They would socialize together away from the set too. They would spend their evenings together in bars and restaurants while they were in New York ."
Emily admitted that there was some "chemistry" between her and Rob:
"[Rob's] a lovely guy. I read the script three weeks before they started shooting. I flew to New York to test with Rob and we immediately got along. We had instant great chemistry, which is not an easy thing to come by. "
This case involves far more actors than it should be in an ordinary affair: maybe, Rob and Kristen need to abstract from all the others and sort out their relationship together.
However, many suspect the couple of well-designed PR – this applies to their romance, which benefits to Twilight distribution, as well as the subsequent betrayal.