Millions of girls around the world dream about Robert Pattinson, but Kristen Stewart seems to have got tired of her boyfriend: the media are spreading rumors that Kristen has cheated on Rob! The story was published in the People magazine – the edition, which rarely publishes unverified information.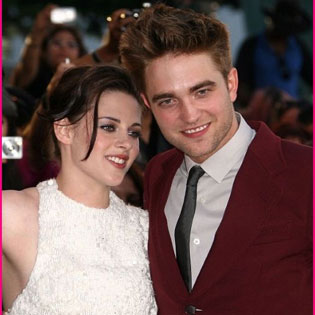 The new flame is supposedly Rupert Sanders, the director of the film Snow White and the Hunter, with whom Stuart developed warm relations during the long filming. The girl was long holding the line and did not act on impulse, but recently passion still prevailed over reason. And now Kristen bitterly regrets, because she hates cheating. Sources say:
She wasn't having an affair with Rupert. It was just a fleeting moment that shouldn't have happened, "says the source." She never meant to hurt anyone. She's a good person who just made a bad choice.
It is not clear who the actress did not want to hurt – Rob or Sanders's wife and two children. All the parties are silent and refrain from comment. Only Liberty Ross, the director's wife, could not help posting a tweet: "WOW".
However, soon Liberty deleted the tweet, and now the public is wondering what it meant. We also wonder if the news came as a shock to Pattinson, because not long ago we saw Kristen and Rob together, happy and carefree.
And one more question: will Kristen control herself when the shooting of the second part of Snow White and the Hunter, directed by her alleged lover, starts?