Cindy regularly attends pole-dancing classes to "reinvigorate" relationship with her husband Rande Gerber (they married in 1998) and she is not ashamed to talk about this in an interview.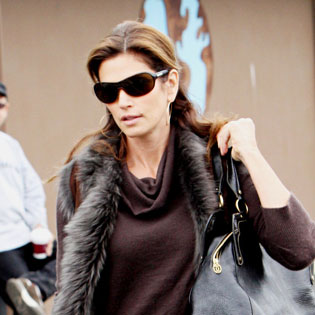 Probably because the classes are held in the darkness to ensure anonymity…. According to the model, "the class is super-dark so you wouldn't even recognize the woman next to you if she was next to you at the supermarket". So Cindy can practice pole-dancing for her own pleasure without the fear of paparazzi.
The 44-year-old supermodel clearly understands that she is not getting younger. Crawford thinks about plastic surgery, which scares her and about her image. "I'm becoming a woman of a certain age" – she confesses in an interview with Sunday Mirror, "Just because you can wear a micro-miniskirt it doesn't mean you should", she added.
Source of the image: celebrity-mania.com