Gold makes for a great design, and the Sony people weren't going to pass it by when they were thinking of another laptop for their Sony Vaio Signature collection. Their Arabesque Gold model turned out to be an extremely elegant and stylish affair, with a textured design that gives it a nice girlish touch.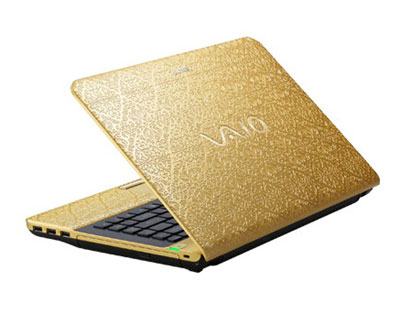 The new Vaio runs Windows 7 Home Premium with a 500GB hard drive, 4GB RAM; numerous features include Blu-ray player, a built-in web camera, hand wave controlling system and the SensMe Technology. The display is 14" with LED backlight.
Sony's Arabesque Gold is a limited edition and goes for the price of $969.99.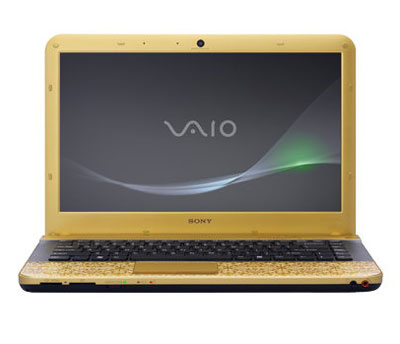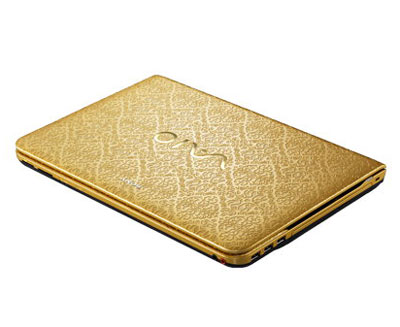 Source of the image: Ladiesgadgets.