Flat ballerina shoes are one of the most popular kinds of shoes in the summer. However, orthopaedists warn women: you shouldn't wear flats every day!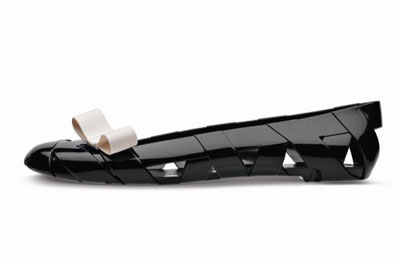 It's no secret that doctors have a negative attitude to constant wearing heels, as it can cause health problems. But it turns out that wearing ballet flats every day is no less harmful than getting to office on high heels.
According to orthopaedists, the thin sole of ballet shoes can not be a normal bumper to the foot. When you are walking in ballet flats, the muscles, tendons, veins and joints have a triple burden. Direct consequence of wearing these shoes are cramps, muscle aches and back pain, foot curvature and knee problems that get worse and worse with age.
You should not wear flat shoes every day, as experts believe. You'd better buy shoes with a low 2-3 cm heel and an arch support.