Sony's new 10-inch Vaio W mini laptop computer to be launched in February has a 1.66GHz Intel Atom N450 processor, 1GB system memory, 250GB SATA hard disk drive, Bluetooth and a Motion Eye web camera. The LED display has a backlit feature and 1366 x 768 resolution. Its weight is 1.32Kg.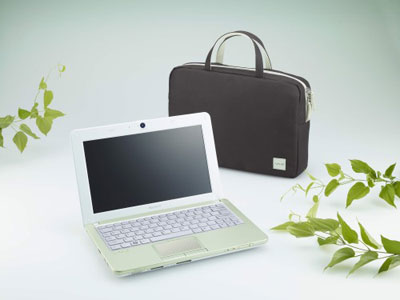 New Sony Vaio W is an Eco Edition possessing some eco-friendly properties like an electronic manual and a carry-around case made from recycled PET bottles solely.
The laptop's charge is good for up to 8.5 hours' work which is a decent lifespan.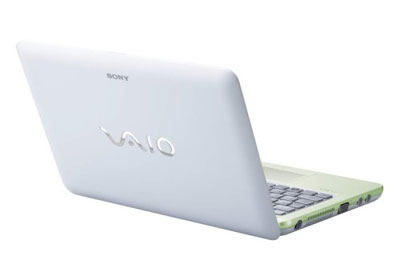 Sony Vaio W Eco Edition will be released in white with a mint green palm rest. The price will be given out at a later date.
Source of the image: Ladiesgadgets.com