The novelty – the gadget EBO home robot, presented by Enabot, will provide users with the ability to remotely monitor children and will periodically train an overly sleepy cat.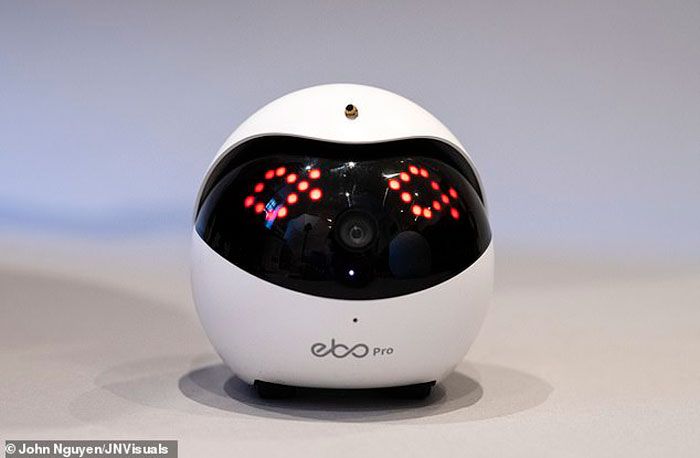 The EBO robot is equipped with a standard webcam, is able to move around the apartment. It is controlled remotely with a smartphone. The project was presented on the Kickstarter crowdfunding platform. Three weeks before the end of the fundraising period, it has already received more than 20 times the amount required to launch the device into series.
The principle of operation of the EBO robot is based on transferring an image to the owner's smartphone with the help of an ordinary camera. However, the ability to move around the room makes the device an indispensable assistant when monitoring an active child or a restless pet. The built-in microphone allows you to receive sound, and the speaker provides feedback.
The built-in storage (16 GB) will ensure the storage of videos or photos, and a special mode will allow you to perform scheduled patrolling of the apartment. You can entertain a fat cat with a built-in laser pointer that can stir up even the laziest animal.
The EBO robot independently monitors the battery charge level. If it drops critically, it heads for the docking station to be recharged. Wireless communication is carried out via the WiFi module.
The EBO Assistant Robot can be pre-ordered on Kickstarter for $59. The first devices will be shipped to consumers this September.