Japan just can't stop from fitting more and more features into smartphones, some of them quite out-of-the-way ones. This time it is a radiation detector inbuilt into the Sharp Pantone 5 107SH. It seems to be the first combination of such kind in the world. We may see a glimpse back to last year's Fukushima tragedy in it.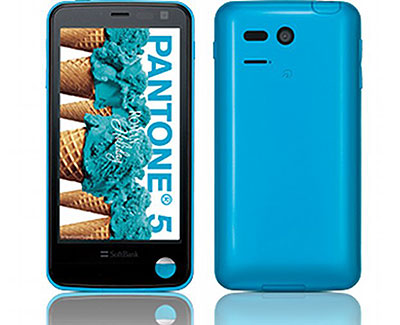 Should you want to know the radiation level, you go for a big and round color-coordinated button on the front of the gadget. In 10 seconds the Sharp Pantone 5 comes up with the radiation level reading.
Now for more commonplace features: the phone runs a 1.4 GHz single-core processor with Android 4.0 Ice Cream Sandwich; there's 1GB of RAM, 4GB of ROM, a 4MP rear-facing camera, Bluetooth and Wi-Fi included. The screen is a 3.7-inch affair with 854 x 480 pixels resolution. A pleasant addition is dust and water resistance.
The new smartphone is to be expected in late July at Softbank in a choice of bright colors; the price has not been revealed yet.