The Moschino Italian fashion house releases a new scent, Pink Bouquet, in a bottle that follows the outlines of the previous successful releases: Glamour in 2008 and the 2010 Tourjous Glamour. The new scent is to bring positive energy, freshness of youth and notes of euphoria into our lives.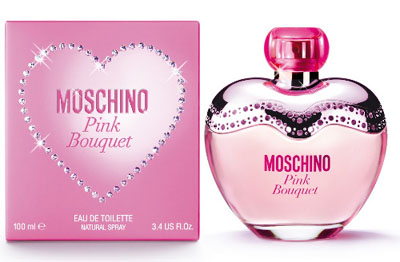 Moschino Pink Bouquet is a floral-fruity fragrance, which opens with top notes of bergamot, pineapple sorbet, and raspberry. The heart notes are jasmine, pink lily, violet and peony petals. The base notes are a rich chord of peach, gingerbread, and musk.
The fragrance is offered in pink bottles, 30, 50 and 100 ml, in the form of EDT. It will be on sale since June 2012. In addition to the eau de toilette, you will be able to buy a perfumed deodorant, body lotion and shower gel.
The face of the new fragrance is model Kendra Spears.