The Hello Kitty new pink gadget on the cell phone market is a 3G model called Hello Kitty OKWAP A316. As it is customary with all modern gadgets, its list of features is practically interminable.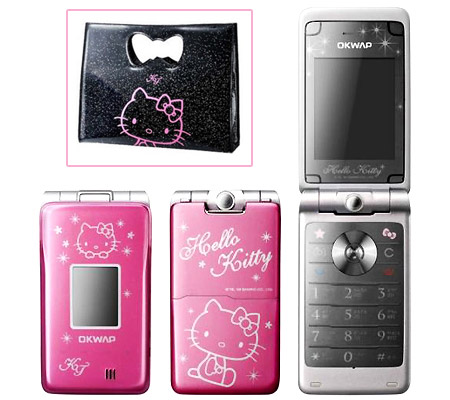 It includes Speakerphone, voice recognition, call vibration setting, media player, provides connection to USB, Bluetooth 1.2 wireless; GPRS, WCDMA, WAP browser with Java support. You can also connect microSD-based external memory. The phone book saves up to 500 numbers, and talk possibilities are awesome too: 4 hours of non-stop conversation and 120 hours standby mode.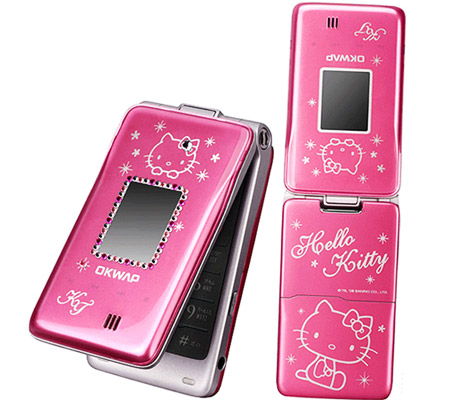 As if it wasn't good enough for the Pink Kitty, it allows you to download games, pictures (photo album goes with editor!) and ringtones, use the converter, the calendar, the memo and the calculator, and even a dictionary. The alarm clock and the world clock are also at your disposal.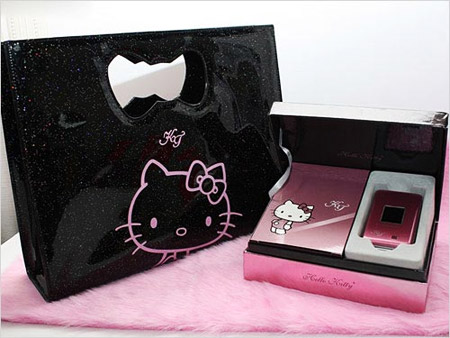 Hello Kitty OKWAP A316, priced $349.99, has a 2.2-inch main display, and a 1.3-inch external one. Video recording is made possible with a rotational 2MP camera.
Source of the images: ladiesgadgets.com, so-buy.com, it.com.cn.