How much time do you usually need to iron one shirt? A robotic machine for ironing and folding clothes, developed by the American FoldiMate company, will cope with the task in just 20-30 seconds, and another 10 seconds will be needed to neatly stack the ironed clothes. At least, the creators of this wonderful helper say this.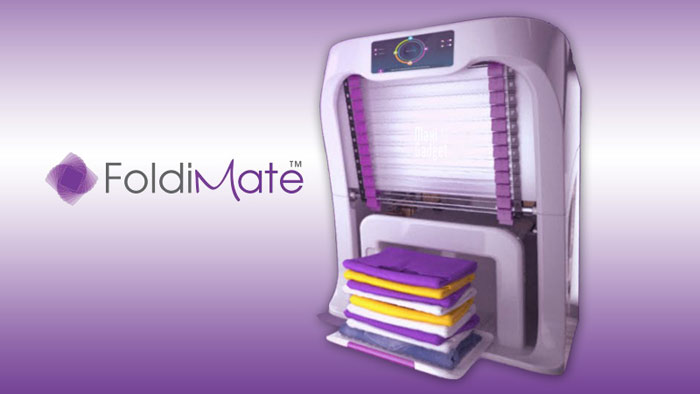 A fully automatic device, designed specifically for home use, is promised to have the size of a washing machine (71x81x79 cm) and will weigh about 30 kg. The automatic gadget will be able to cope not only with the classic shirts, but with pants as well. Towels, bed sheets, socks and so on still have to be ironed in the old-fashioned manner.
If the automated assistant will distinguish silk from wool, synthetics, or cotton is not specified. FoldiMate machine can be loaded with 15-20 items at a time.
The system, developed by the manufacturer, smoothes the clothes with steam, while carefully folding and stacking them. Folds are not promised. In general, this is pure technology and no fraud. As part of the pre-order, which will be opened already in 2017, the ironing machine will cost $700-850.