The latest and the coolest Brando gadget is going to kill three birds with one flash drive: alongside with carrying the necessary files with you, you can sport a cute trinket and listen to your favorite music!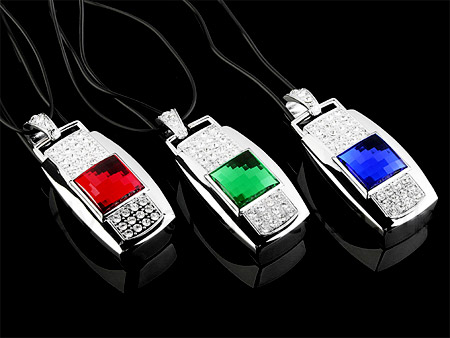 The drive is a USB jewel suspended on a necklace of sparkling crystals with a built-in MP3 player. The player weighs 56 grams – far less than the smallest cell handset – and is quite comfortable at the size of 26×64×20 mm. It will play all the common audio file formats like MP3, WMA and WAV.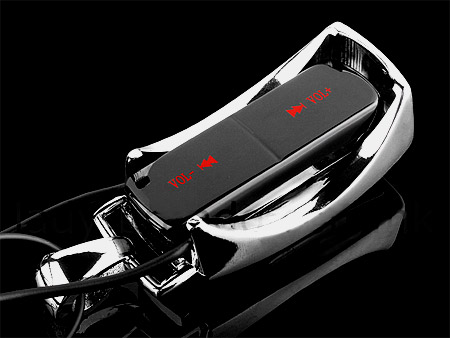 The drive is available in three colors – blue, green and red – and two capacities. A 2GB one goes for $26 and a 4GB for $29.
You will find a mini 5 pin to USB adapter thrown in.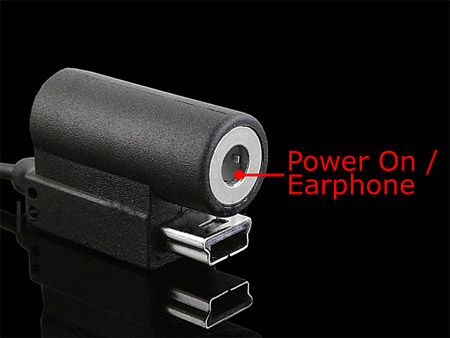 Source of the images: brando.com.hk.