The new trailer of the World War Z movie by Marc Forster with Brad Pitt in the title role, has finally appeared on the network. The first images of the blockbuster are quite impressive: the scenes of a large-scale invasion of zombies and the views of crumbling New York will not leave anyone cold.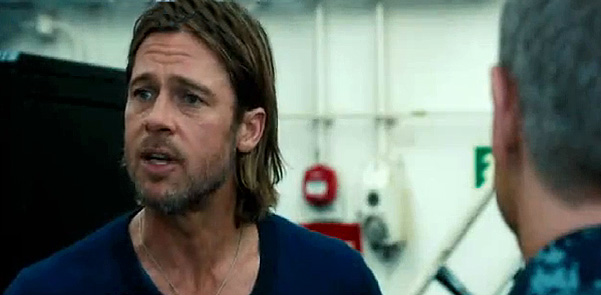 The actor, who will act as the main defender of humanity, is involved in rapid pursuits, takes part in thought-provoking dialogues about saving the planet and passionately kisses his co-star in the movie.
The movie, which will be released in world cinemas on December 21, tells about a global zombie invasion: the entire planet without exception is under attack of the evil zombies, and no one can escape. All the countries finally unite in an attempt to protect the modern civilization. And Pitt is going to help them!