The Sun has revealed that Brad Pitt & Angelina Jolie are considering a wedding… cruise. They made inquiries whether it is possible to arrange the ceremony on the Hebridean Princess cruise ship.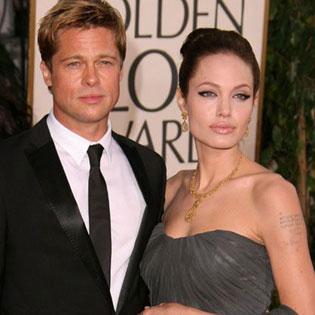 Queen Elizabeth II, by the way, liked the ship, too, and has already reserved it twice for private celebrations. The first suitable occasion was the Queen's 80th anniversary in 2006, and the second – the evening hosted by Queen Elizabeth and her husband Prince Philip. The vessel can accommodate about 50 people, and its rental will cost Pitt and Jolie 450,000 dollars.
In addition, according to the publication, the idea of ​​a wedding cruise belongs to the couple's son Maddox who saw a photo of their family vacation in one of the magazines.
Jolie and Pitt seem to be so eager to protect their wedding from paparazzi that they are ready to go to the open sea for it. Well, we are ready to take any unusual ideas of Angelina and Brad, just let the "wedding of the century" finally take place.