What millions of fans around the world have been expecting for months has recently happened in Los Angeles. A huge number of fans have witnessed the premiere of the fourth "Twilight" movie called "The Twilight Saga: Breaking Dawn. Part One".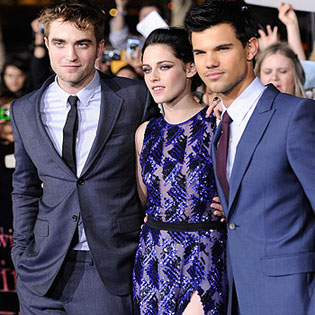 The protagonists of the project, including Robert Pattinson, Kristen Stewart, Taylor Lautner, Ashley Greene, Nikki Reed, Kellan Lutz, Peter Fachineli, and many, many others, had a brilliant appearance on the red carpet that evening. They all were going to the cinema accompanied by the cheers of the crowd, waving flags of various countries of the world. To the delight of the fans, many actors were eager to communicate, took pictures with the lucky ones, who received the front-row seats behind the barrier, and signed autographs.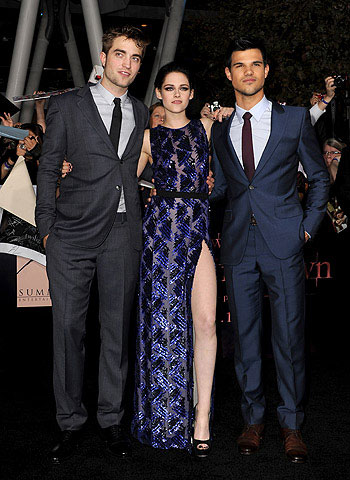 The loud premiere attracted not only the fans, but also many star guests. Those, who came to enjoy the romantic love story between a vampire and a human being, included Jennifer Love Hewitt, Ashley Tisdale, Kendall and Kylie Jenner.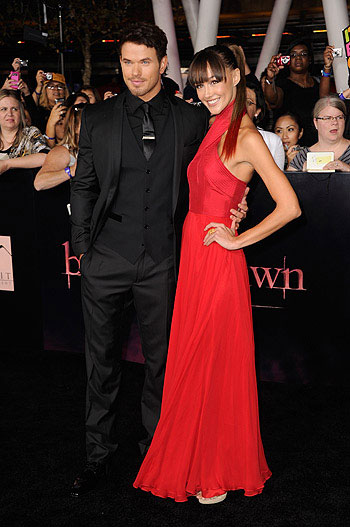 However, none of the Hollywood stars was able to take the public's attention away from the main characters of the evening – Pattinson and Stewart. The actors and lovers would not leave each other even for a moment, demonstrating that they had a wonderful life not only on the screen but in reality as well.
By the way, before the premiere started, Kristen had once again dispelled all the rumors about the bold sex scenes allegedly present in the movie:
"We had no real sex scenes, from beginning to end. I have never been filmed in such scenes. Everything was shot in close ups, so one really can make out nothing".
Nevertheless, her words did not lessen the excitement of the fans. And their anticipation will soon be rewarded. The film comes out for the wider audience in just a few days.