The Tauntr website has combined their favorite soap operas and the favorite sneakers in a single design project.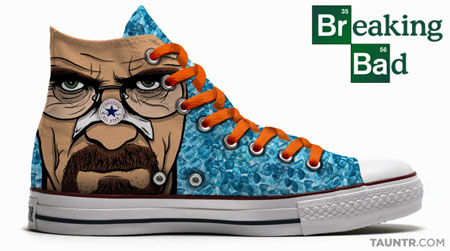 As a creative experiment, the famous Chuck Taylor All-Star converses have been decorated with the characters of the The Walking Dead comics and of the Breaking Bad and Dexter television series.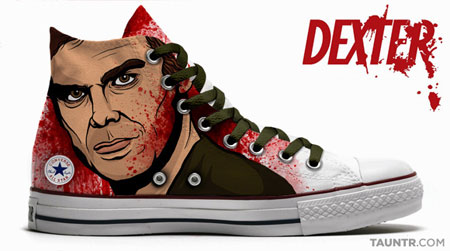 The fans of both TV series and converses have highly praised the project and sent lots of questions to the authors about where to buy the unusual sneakers. But so far, the movie sneakers are just a fake and a creative experiment of the Tauntr Editors.
The design of the sneakers is gaining popularity in the network. Not so long ago, the brand sneakers were popular due to the images presented in the social networks such as Facebook, Twitter, Wikipedia, YouTube, Google Buzz, and Flickr.