For thousands of people, the 2004 tsunami in Thailand was a tragedy, which completely changed their lives. And for Ewan McGregor and Naomi Watts it became a plot of the new film called "The Impossible," whose trailer has just been released.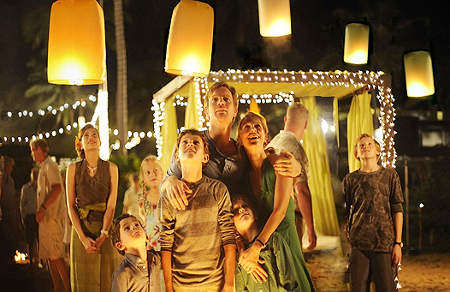 The movie tells the story of an American family, who came to the popular holiday resort in Southeast Asia. Sandy beaches, vast ocean, romantic dates, and playing with the kids – this vacation would have been perfect but for the giant waves that struck the coast and destroyed the paradise in the twinkle of an eye.
Fortunately, the characters of the movie managed to escape, but the tsunami cut them off from each other, and the family split up. The father together with two children need to find the mother with the youngest son. The search, of course, will not be easy: refugees, hundreds of injured and deceased people, and the land that is impregnated with human grief – Ewan's character will go through all of this because he still has faith and hope.
The premiere of the film by Spanish director Juan Antonio Bayona ("The Orphanage") will be held at the upcoming Toronto Film Festival.