Tom Cruise is not only the best person to climb a skyscraper and save the world in the role of a special agent. He can also be an incendiary guitar player performing the role of a true-to-life rocker. One can see this in a new trailer of the movie "Rock of Ages".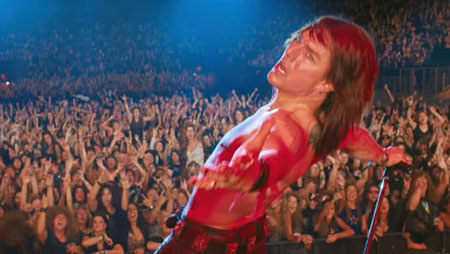 In a new motion picture by the director Adam Shankman ("A Walk to Remember", "Hairspray"), the star of the "Mission Impossible" movies has received the role of a cult musician, who drives thousands of fans crazy. Their feelings are shared by the heroine of Julianne Hough, who leaves her small town to conquer Hollywood. There she meets a beginning rock-n-roller Drew, who can not imagine his life without a stage and intends to achieve the same glory as the recognized rock stars.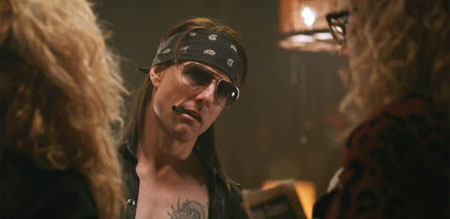 Having fallen in love, Drew and Sherrie soon begin ascendance to their dreams accompanied by the good old rock legends: Def Leppard, Joan Jett, Journey, Foreigner, Bon Jovi and many others.
It will be possible to watch this entertaining story next summer, with Catherine Zeta-Jones, Alec Baldwin, Russell Brand and Malin Akerman starring in the film's other roles. And you really must not miss the spectacle, where Cruise, tattooed on his back, is rampaging on stage.