Elizabeth Olsen and Chace Crawford will play a loving couple in the new film "Peace, Love and Misunderstanding." They will be accompanied by ageless Jane Fonda.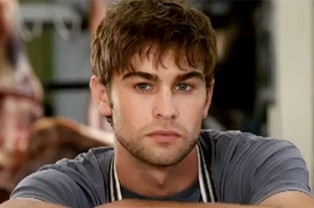 The plot of the film is very simple, and therefore it is likely to appeal to a wide audience. Diane (Catherine Keener, "Into the Wild") has been practicing law in New York for many years. Her life is quiet and even boring, but the heroine's husband suddenly leaves her. Seeking for support, she leaves for Woodstock to visit her mother, whom she has not seen for nearly twenty years.
Diane's mother Grace will be played by inimitable Jane Fonda. Seeing how hilariously she stars as a hippie grandmother, howls at the moon and arranges a protest on the streets, it is clear that the years have no control over the actress' appearance and talent.
The daughter of the heroine (performed by Elizabeth Olsen) is also pleased with being at her grandmother's: she falls in love with a local guy, who works at the cafe. His role went to handsome Chace Crawford.
The funny comedy is filled throughout with a summer mood, perky music, humor, and romance with the movie logically resulting in a happy ending as after a lot of obstacles and confusion, the family gives way to peace and love.