The final of the beauty contest "Miss USA" took place in Las Vegas last Sunday. 51 contestants competed for the honorary title. The spectacular show was attended by hundreds of spectators, including the stars, such as Kelly Osbourne, Giuliana Rancic, and many others.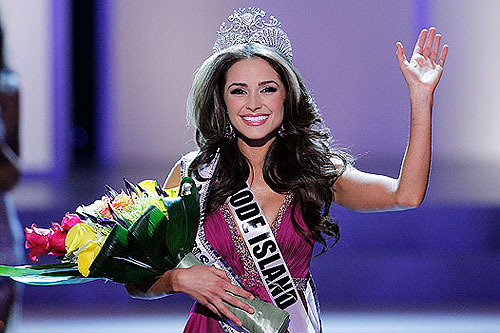 After the traditional presentation of bathing suits, demonstration of evening dresses, and giving answers to tricky questions (this year they were asked by the users of Twitter), the ten finalists were announced by the jury. They included the representatives of the states of Alabama, Oklahoma, Ohio, Georgia, Colorado, Texas, New Jersey, Nevada, and Maryland.
The most beautiful girl of the country was 19-year-old Olivia Culpo from Rhode Island, who eventually got the cherished crown.
Olivia was favourably accepted by the jury not only due to her spectacular appearance and broad outlook (she studies at Boston University, speaks Italian, and plays the cello), but for her diplomatic skills as well. So, Culpo found a decent answer to the question about how she would treat the news that a person who changed sex would get a possible victory in the contest. She replied that such a decision would not be quite fair, but she herself would accept it. According to Olivia, many people have to resort to radical measures to change their lives.
Now, Olivia will defend the honor of the United States in the "Miss Universe" contest.