The most famous modern "Playboy" Hugh Hefner and his ex-fiance Crystal Harris are together again! It took the 26-year-old model and beginning singer a year to realize that she had lost "happiness", and that she needed reunite with her boyfriend.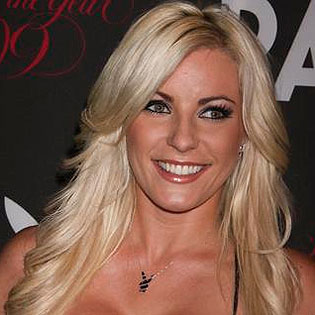 In June 2011, Crystal separated with poor Hef immediately before their wedding. He was even ready to finally settle down and get married for the third time. Crystal admitted that she had just "chickened out" before the wedding and hurried to retreat. The model was not very happy with their relationship, which was mostly platonic. Initially, they had a physical relationship, but it soon ceased to be important to Hef:
"There was couch cuddling, movie nights. Hef's like a big kid. "
After separating, the former lovers met in court many times – it was about custody of their beloved dog. Then generous Hugh allowed Crystal to leave the ring with a diamond worth 90,000 dollars and a luxurious Bentley with the condition that she would give the English spaniel back to him. Harris did not think long and parted with the puppy.
However, it was not so easy for the 26-year-old model to part with her feelings for Hugh. According to the reliable source, this time Crystal begged the tycoon to welcome her back in his arms:
"Crystal begged Hef to let her come back. He surprisingly doesn't have any hard feelings against her, so he let her move back into the mansion."
Harris was overjoyed, because she once again managed to move aside a huge number of competitors. The girl did not hesitate to write in her twitter:
"Yes @hughhefner and I are back together. Yes I am his # 1 girl again. Yes we are happy. Hope that clears up any confusion! xo. "
The same sources claim that the model and the 86-year-old multimillionaire are really happy, "just like in old times". It is still not clear if the affair will end up in a marriage this time, but the "big kid" Hef seems very happy. It is twice more pleasant for him to watch movies in Crystal's company, after all!