The sources of information report to the US Weekly magazine that Hugh Hefner's 26-year-old spouse Crystal Harris had signed a prenuptial agreement just before the wedding. According to this agreement, she will not get a penny after his death.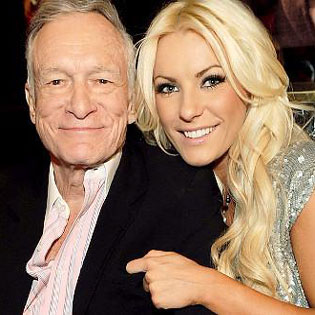 According to the will of the 86-year-old founder of the Playboy magazine and famous tycoon, his fortune, reaching $43 million, will be divided among his four children, the University of Southern California, and various charitable organizations.
From the very beginning, many sceptics did not believe in this marriage. Can they blame the young model for her self-interest now? One can just conclude it is nothing but pure love.
It would be necessary to remind that old Hef and his "Playboy bunny" finally sealed their union by marriage on the New Year's Eve. The ceremony took place in a circle of family and close friends.