Scout Willis, Demi Moore and Bruce Willis's 20-year-old daughter, is having police in her hair up in New York City. The charge includes two misdemeanors – drinking beer and cheating to the cops about her identity.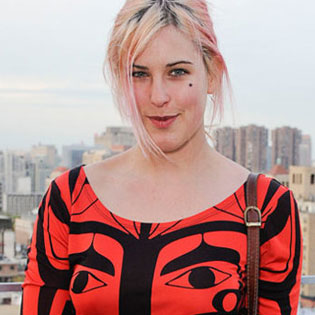 As PEOPLE had from a police spokesperson, Willis was spotted violating the open-container law in Union Square on Monday and consequently arrested at about 6:30 p.m. An officer saw the girl, who is below the legal drinking age, treating herself to 8-ounce Pakistani beer. Upon being approached, the young singer (she rocks the city with her band) whipped out a NYC ID card identifying her as a Katherine Kelly.
According to New York's Daily News who came up with the story the police officer proceeded to question Willis, whereupon she confessed that her real name was Scout Willis and produced her California ID. Then she admitted that the first ID didn't belong to her and she knew no-one named Katherine Kelly; she had gotten the ID from a friend of hers.
On the following day Willis was released without bail. She is to show up at Manhattan Criminal Court on July 31.
This is a controversial year for Willis, who is a student at Brown University; in March she was denounced with a number of other Twitter users for feeding stuff related to drugs, smoking, sex and partying. After that a rep stepped in explaining that the feed was made for a college project illustrating various uses of the social media.