These days box office news turn out to be mighty disappointing even for some of the most illustrious of movie stars, as RadarOnline informs.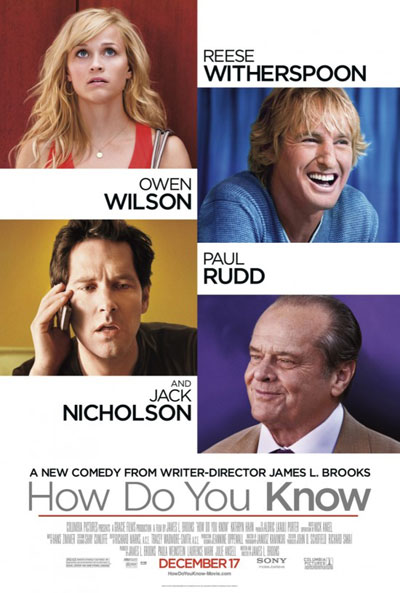 A breathtaking team of Owen Wilson, Reese Witherspoon, Jack Nicholson and Paul Rudd couldn't save How Do You Know that threatens to become the biggest 2010 flop financially. With the $120 million production costs (what about fat paychecks for the star team!), the opening weekend bringing in a meager $7.6 million looks extremely weak.
Another one that is on its way to drop out of sight is The Tourist, featuring Johnny Depp and Angelina Jolie, that slumped to place 5 over the weekend with only $8.7 million in the box office.
TRON: Legacy 3D has been announced as the ticket sales winner; it is reported to have brought in something like $43.6 million.
Thriller Black Swan with Natalie Portman is going strong for its third consequent week, having already overreached its production cost of $13 million. This weekend this movie theater hit made a pile of $8.3 million in fewer than 1000 theaters.
Source of the image: Daemonsmovies.